Previous Page
Facts
COVID-19: Entry protocols for yachts have been affected by the pandemic. See the Biosecurity section for details.
Thailand is visited yearly by a large number of yachts and formalities are getting simpler every year. September 2011 saw the launch of online check-in for yachts in Phuket. However, as with Singapore, in 2014 the requirement to have AIS on board in Phuket was introduced. See Formalities for more information.
The country's cruising attractions are many: its rich culture inland; secluded anchorages around Phuket Island and its many offshore islets, away from the crowded resorts; many anchorages to be found on the coast north from Malaysia.
Both repair and docking facilities have greatly improved in Phuket in recent years. Facilities in the other ports are more limited. More repair facilities are obviously available in the capital, Bangkok, but it is a busy polluted city, totally unsuitable for yachts.
If carrying out substantial repairs in Thailand, care should be taken to oversee all works. Whilst prices are very cheap here, often, unskilled labor is used by yards with little or no knowledge of yacht systems. Failure to supervise on your part could result in disastrous results.
See this useful report which has lots of tips about boatyard practices in SE Asia and may help you avoid a few pitfalls. Getting work done on your boat whilst long distance cruising.

For recommendations from cruisers for boatyards and contractors in Phuket, see here.
For recommendations from cruisers for boatyards and contractors in Satun, see here.
Security
Security reports from cruisers in Thailand were in the past very rare. Theft and attacks on yachts are few and far between, however, even here, burglaries, dinghy, and outboard theft do indeed happen. Cruisers are advised to treat their dinghy and outboard as they would their family car – lock it or lose it and put it in the garage (i.e. on davits our lifted out of the water) at night.
Cruisers that have fallen victim to crime in Thailand warn of the potential difficulties resulting from robberies: lengthy police interviews (days not hours); interpretation problems; "obviation fees"; immigration visas reissuing; obtaining passports overseas etc. These take up much more time, effort and worry that the original robbery.
2017 Security Reports
Thailand, Phuket: Break-in and theft at Railay Beach – April 2017
2016 Security Reports
Several yachts staying in Chalong Bay, Phuket, during the off-season (around August to November) were broken into.
2014 Security Reports
During 2014 Noonsite only heard of a burglary at the Koh Hong Group in Phang Nga, where the thieves entered through the main hatch which was closed, but not locked, whilst the owners were ashore. It appears there are increasing numbers of boat robberies being officially and unofficially reported in this area and local marinas are advising all boat owners to lock boats securely and remove anything valuable from the deck when away from their yachts.
2013 Security Reports
Sadly, for the first time since most can remember, there were two armed attacks on yachts in Phuket, Chalong Bay in April 2013. One attack involving knives, and another guns.
Cruisers also reported at the end of 2013 that Koh Phi Phi has a bit of reputation for boardings and burglaries.
A new and disturbing action regarding some Thai fishing boats appearing to deliberately trying to ram yachts was also reported in June 2013.
In August 2013 there was a rapid growth of bomb attacks and ambushes by Islamic insurgents in the southern Tailand provinces of Yala,Narathiwat, Songkhla, Hat Yai. Large fires were set both in rural and suburban areas; several people were killed and dozens injured. It is strongly advised to check travel advisories if planning on going close to the Thai- Malayan border.
A useful summary of how to prepare oneself for cruising in SE Asia waters can be found here.
Last updated: April 2017
Weather
Very humid tropical climate. March to May are the hottest months and it is cooler from November to February. June to October: rainy season & SW monsoon; November to May: NE monsoon. The latter season has more pleasant weather, plus better sailing conditions along the sheltered west coast, most of whose ports are untenable during the SW monsoon.
Brunei Bay Radio operates a regular voice broadcast sked of METAREA and local coastal forecasts for SE Asia waters, the NW Pacific and the eastern Indian Ocean. For details of Brunei Bay Radio broadcast skeds and frequencies, see www.bruneibay.net/bbradio/bbrschfvoice.htm and www.bruneibay.net/bbradio/bbrscweathMSIbcasts.html
A useful site for seeing typhoons and monsoon surges can be found at www.typhoon2000.ph/t2kgraphsat.gif.
For links to free global weather information, forecast services and extreme weather information see the Noonsite Weather Page.
Courtesy Flag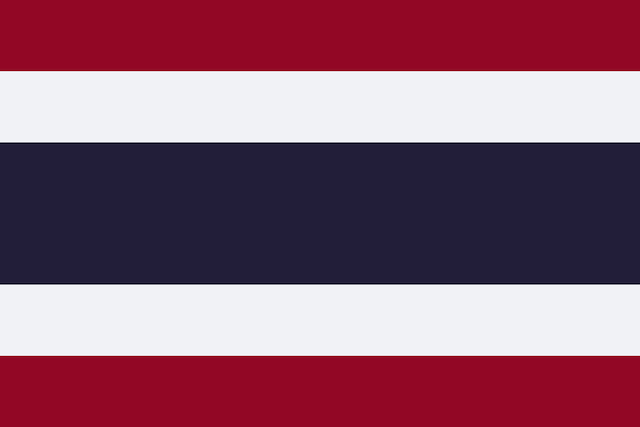 YachtFlags.com offers a discount to Noonsite members.
YachtFlags.com provides high quality courtesy flags that are manufactured in durable Knitted Polyester fabric. Knitted so that the fabric itself does not deteriorate in the constant movement that marine flags are usually exposed to, and polyester so that the flag does not weaken in the strong UV-light usually found in the main sailing areas of the world.
Use the coupon code NOONSITE_5A2B when checking out to get 10% off today.
Buy Now On YachtFlags.com
Main Ports
Places