Previous Page
Facts
The largest of the Leeward Islands, Guadeloupe is a Departément d'Outremer (Overseas Department) of France and its inhabitants are French citizens. The department includes the neighbouring islands of Les Saintes, Marie-Galante, and La Désirade as well as St Barts and St Martin.
The official language is French. Most people speak Creole. In tourist centres, they also speak English.
Guadeloupe is a butterfly-shaped island, the two wings separated by the Rivière Salée, which is navigable by shallow-draft boats. Normally boats with a 6 ft (1.8 m) draft can negotiate the passage, even if occasionally they have to plough through the soft mud. The added advantage of taking this shorter route is that the sailing angle for boats continuing to Antigua is much more favourable. Note however that the river bridge is currently not opening until further notice due to maintenance. See the Marina Guadeloupe website for further info.
Cruising attractions: a blend of French sophistication and Caribbean "Joie de Vivre" that has produced an atmosphere unmatched in any of the English-speaking Caribbean islands. The island and her dependencies offer everything a sailor could wish for, from secluded anchorages to the latest marinas, first-class repair facilities, good provisioning as well as an excellent cuisine suited to all pockets.
Yachting facilities in Guadeloupe are excellent. There are several marinas (ports de Plaisance) and as Guadeloupe has been chosen as the finish of several transatlantic races from France, repair and service facilities are of a high standard. But note, it has been reported that propane tanks with American-style fittings cannot be filled here.
Security
Based on reports to Noonsite from cruisers, petty theft from yachts is on the rise in the Caribbean in general. Cruisers should take basic safety precautions and use common sense when leaving the boat or going ashore at night. Dinghy thieves operate throughout the Caribbean and have been reported in Guadeloupe. Best advice is to always place your dinghy on deck and chain and lock it and your outboard overnight.
The Caribbean Safety and Security Net ([email protected]) provides information by anchorage or by island, so sailors can plan their cruising in the Caribbean with an eye to appropriate behaviour and precautions wherever they decide to go. Should you have suffered a boarding, robbery or attack on your yacht or have information about a yachting-related security incident, go to the CSSN homepage and click on the "Report an Incident" icon. The associated form is quick and simple to complete and ensures that all the necessary details are reported. The CSSN is the most comprehensive source of Caribbean security incidents against sailors. Remember, it is every cruiser's responsibility to ensure that incidents are reported. Also, cruisers can subscribe to e-mail alerts, follow on facebook and twitter and listen to the SSB Voice Service.
Be sure to check related security reports for Guadeloupe.
Last updated: June 2017
Weather
The climate is tropical, in the trade wind belt. The height of the land means frequent rainfall. July to September is the highest danger period for hurricanes.
Meteo France Outre-mer (in French)
SMX Cyclone (in French)
Antigua and Barbuda Meteorological Office providing public weather forecasts for Antigua & Barbuda, the Leeward Islands and the BVIs.
See the Caribbean National, Regional and Island Weather Websites report for more.
For links to free global weather information, forecast services and extreme weather information see the Noonsite Weather Page
Related Businesses
Meteo France Guadeloupe

Address: Guadeloupe,
Courtesy Flag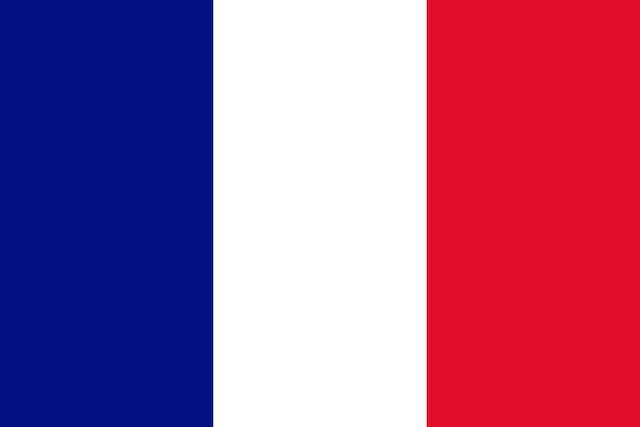 YachtFlags.com offers a discount to Noonsite members.
YachtFlags.com provides high quality courtesy flags that are manufactured in durable Knitted Polyester fabric. Knitted so that the fabric itself does not deteriorate in the constant movement that marine flags are usually exposed to, and polyester so that the flag does not weaken in the strong UV-light usually found in the main sailing areas of the world.
Use the coupon code NOONSITE_5A2B when checking out to get 10% off today.
Buy Now On YachtFlags.com