Previous Page
Facts
One of the northern Leeward Islands, this small island is shared between two nations. The northern part (St Martin), belongs to the French départment of Guadeloupe and the southern third (Sint Maarten), is now an autonomous country within the Kingdom of the Netherlands.
It's the smallest landmass in the world shared by two self-governing states.
St Martin has a population of 32,284 with the most populated areas along the coast, with large concentrations around the capital Marigot, Orleans, and Grand-Case.
The official language is French. English, Dutch, Spanish, Creole and Papiamento (a Spanish-Portuguese-Dutch-English dialect) are also spoken.
The Euro is used as currency. For specifics see General Info.

Time zone in St Martin (GMT-4). For specifics see General Info.

Temperature averages 27-29C year round; a marine climate with gentle trade winds, intense rain showers; and hurricane season from July to November. See below for more on Weather.
Simpson Bay Lagoon on the west side of the island straddles the border between the two nations and houses the majority of the island's yachting facilities and amenities.
The island is duty-free and parts are easy to obtain. There is also a skilled workforce and a variety of boatyards. Provisioning is easy and good value. See Yachting Essentials for more details.
Both sides of the island use the IALA-B (green to port) buoyage system.
Cheap flights to and from the USA and Europe can be found from the international airport, so this is a good place for crew changes.
Security
Overall Crime and Safety
Petty crime, such as pick-pocketing and purse snatching, occurs. There have been reports of theft from vehicles, especially rental cars. Armed robberies and tourists being followed by people on motorcycles have also been reported. Burglaries and break-ins are common at resorts, beach houses, and hotels.
Specific areas of concern:
Petty Theft: The main tourist areas are generally safe, but you should take normal precautions. Avoid remote areas at night. Don't take valuables to the beach. Make sure purses and backpacks are closed and not easy to grab.
Drugs: Used as drug passageway from South America to Europe and North America. Don't leave bags unattended or agree to carry a package for anyone.
Shark Attack: A shark killed a 38-year-old female tourist, December 2020. Such attacks are extremely rare. The attack happened in Orient Bay, a popular beach in the northeastern part of the island, 500 metres from shore.
Maritime Issues:
Locked dinghy and outboard thefts continue to be a problem, particularly on the French side and in the lagoon. Just securing your dinghy in the water is not enough overnight – be sure to lift it out of the water and chain and lock your dinghy and outboard at night. Also it is advisable not to leave any valuables or items on deck if at all possible as the most recent incident occurred when a yacht owner awoke to find a thief onboard.
Dinghies have also been vandalised when left at dinghy docks.
It is also recommended to sleep with doors and hatches locked due to recent incidents in Marigot Bay. See details below.
The Caribbean Safety and Security Net provide information by anchorage or by the island. If you experience a boarding, robbery or attack on your yacht or have information about a yachting-related security incident, go to the CSSN homepage and click on the "Report an Incident" icon.
Latest Reported Incidents:
See Related Security Reports for more.
General Emergency Numbers:
For details see General Info.

Last updated: July 2022
Weather
St. Martin has a mild tropical climate, with steady easterly trade winds. July to November is the rainy season, while December to June is dry, although conditions vary little, June to November being the hurricane season.
Weather and other information are broadcast on Mike's (Shrimpy's) Net, Monday to Saturday on VHF Channel 10 at 07:30.
The St Maarten Cruiser's Net can be heard at 07:30 on VHF Channel 14, Mon-Sat, beginning transmission with a marine weather report.
At 09:00 Island 92 (91.9 FM) broadcasts a comprehensive marine weather forecast and overall synopsis, repeated at 12 noon.
Meteorological Department Curaçao (MDC)
Provides weather services for Curacao, Bonaire, St. Eustatius, St. Maarten and Saba, within the Kingdom of the Netherlands.
Antigua and Barbuda Meteorological Office providing public weather forecasts for Antigua & Barbuda, the Leeward Islands and the BVI.
SMX Cyclone (in French – marine weather & cyclone warnings)
See the Caribbean National, Regional and Island Weather Websites report for more.
For links to free global weather information, forecast services and extreme weather information see the Noonsite Weather Page.
Courtesy Flag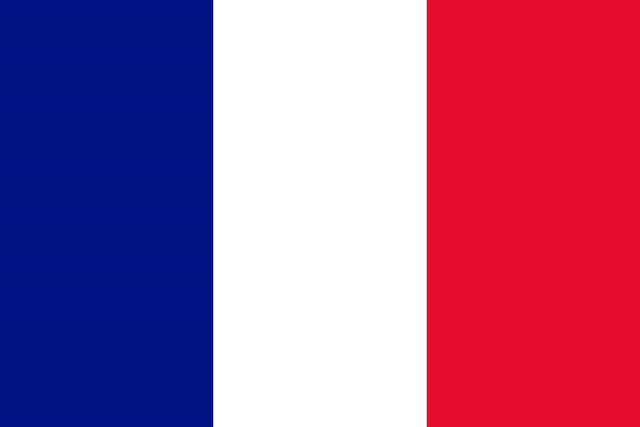 YachtFlags.com offers a discount to Noonsite members.
YachtFlags.com provides high quality courtesy flags that are manufactured in durable Knitted Polyester fabric. Knitted so that the fabric itself does not deteriorate in the constant movement that marine flags are usually exposed to, and polyester so that the flag does not weaken in the strong UV-light usually found in the main sailing areas of the world.
Use the coupon code NOONSITE_5A2B when checking out to get 10% off today.
Buy Now On YachtFlags.com
Places