Previous Page
Facts
COVID-19: Entry protocols for yachts have been affected by the pandemic. See the Biosecurity section for details.
Martinique is an Overseas Department of France and is the main island of the French Antilles, the most northerly of the Windward Islands.
Its nearest neighbours are the island republics of Dominica, 35 kms (22 miles) to the northwest, and Saint Lucia, 26 kms (16 miles) to the south.
Martinique is small, about 80 kms (50 miles) long and 35 kms (22 miles) wide, but with a population of 385,065 it has the highest population density in the Antilles.
A Creole dialect similar to that spoken in Haiti is commonly heard, but French is the official language.
The Euro is used as currency. For specifics see General Info.
Time zone is (GMT-4). For specifics see General Info.
Temperature averages 26 C year-round; a marine climate with gentle trade winds, intense rain showers; and hurricane season from July to November. See Weather below for more details.
There are two volcanoes on the Island, the tallest Mount-Pelée is still active and on May 8, 1902, it erupted destroying the then capital of the island, St. Pierre and killing over 30,000 people.
Cruising attractions include the French culture, mountainous interior and numerous quiet anchorages.
The island uses the IALA-B (red right returning) buoyage system.
Martinique has a high standard of yachting facilities. See Yachting Essentials for more information.
Security
ALERT (25 November, 2021):
French authorities have dispatched police reinforcements to Guadeloupe after a week of violent protests over coronavirus restrictions. Islanders are angry after Paris announced that health workers across all French territories must have Covid vaccinations. This sparked demonstrations that degenerated into the torching and looting of shops and pharmacies and clashes with police. This unrest has now spread to Martinique.
Overall Crime and Safety
Petty street crimes, like purse snatching and some pick-pocketing, are the main crimes that befall tourists visiting Martinique.
Specific areas of concern:
Petty Theft: The main tourist areas are generally safe, but you should take normal precautions. Avoid remote areas at night. Don't take valuables to the beach. Make sure purses and backpacks are closed and not easy to grab.
Maritime Issues:
Locked dinghy and outboard thefts continue to be a problem with a great many attempted thefts and successful thefts reported around the Christmas period (see CSSN). Hot spots in Martinique include Sainte Anne, St. Pierre, Fort de France and Le Marin. Be sure to lift and chain and lock your dinghy and outboard at night and invest in a robust chain and lock for when leaving your dinghy ashore at local dinghy docks.
The Caribbean Safety and Security Net provide information by anchorage or by the island. If you experience a boarding, robbery or attack on your yacht or have information about a yachting-related security incident, go to the CSSN homepage and click on the "Report an Incident" icon.
Reported Incidents:
St. Pierre, December 2021: A moored yacht was entered and numerous items stolen.

Fort de France, August 2021: An engineless dinghy was stolen from the Maxmarine dock
St. Anne, 2021: RIB dinghy and outboard were stolen from dinghy dock
Sainte Anne, 2021: Dinghy fuel tank, fuel line and air pump stolen from dinghy dock.
Sainte Anne, 2020: Locked dinghy and engine stolen from dinghy dock using tools.
Anse Mitan, 2020: Dinghy and outboard stolen from Trois Islet dinghy dock
St. Pierre, 2019: Attempted outboard theft and dinghy and outboard theft
Grand Anse D'Arlet Dock, 2019: Burglary from unlocked yacht
Le Marin Dinghy Dock, 2019: Dinghy theft
Le Marin Marina, 2018: Dinghy theft
Le Marin Anchorage, 2018: Dinghy theft
Be sure to check related security reports for Martinique.
Last updated: December 2021
Weather
The average temperature is about 79 °F (26 °C), with average minimums of 68–72 °F (20–22 °C), average maximums of 86–90 °F (30–32 °C), and temperature extremes of 59 °F (15 °C) and 93 °F (34 °C). The northeast trade winds blow almost 300 days per year and temper the heat, but winds from the south are hot and humid and sometimes bring hurricanes.
There are two distinct seasons—a relatively dry season, which lasts from December to June, and a rainy winter season from July to December. There is abundant rain in July and September, but it is irregularly distributed.
Meteo France Outre-mer (in French)
SMX Cyclone (in French)
See the Caribbean National, Regional and Island Weather Websites report for more.
For links to free global weather information, forecast services and extreme weather information see the Noonsite Weather Page.
Courtesy Flag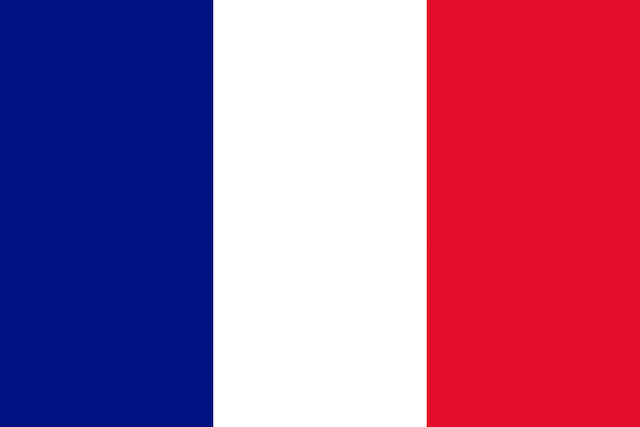 YachtFlags.com offers a discount to Noonsite members.
YachtFlags.com provides high quality courtesy flags that are manufactured in durable Knitted Polyester fabric. Knitted so that the fabric itself does not deteriorate in the constant movement that marine flags are usually exposed to, and polyester so that the flag does not weaken in the strong UV-light usually found in the main sailing areas of the world.
Use the coupon code NOONSITE_5A2B when checking out to get 10% off today.
Buy Now On YachtFlags.com
Places