Meet the team that runs Noonsite.com
Noonsite began in 2000 as a culmination of Jimmy Cornell's books (World Cruising Handbook and World Cruising Routes) and his work on the global cruising scene for the last quarter of a century. It has since grown extensively, in the main thanks to constant updates and cruising reports from sailors using the site and regular contributions from our regional editors.
Noonsite's main objective is to provide cruising sailors with comprehensive information regarding the necessary formalities, paperwork and costs for clearing into all countries worldwide, plus essential marine facilities in all ports.
Our team is small, but all are enthusiastic about maintaining Noonsite as the most useful resource for the cruising community, as it has been for nearly two decades.
Noonsite was awarded the OCC Geoff Pack Memorial Trophy in February 2017.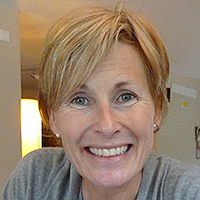 Sue Richards: Site Editor
Sue has been cruising since small, beginning with the North Sea, UK and Northern France. As an adult she realized warmer seas were more her style so moved south to the Mediterranean, including several years hopping back and forth to the Caribbean, a trip up the east coast of the States to Nova Scotia and then through the Panama Canal across the Pacific to Tonga.
Now a mum with 2 young children, time on the water has been difficult to find in recent years. Sue's favorite cruising destination is the Greek Islands.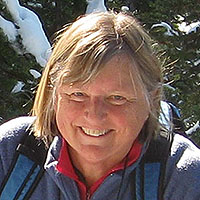 Val Ellis: Site Researcher
Val's sailing career started with dinghy racing on inland waters and quickly expanded to include cruising in 'big boats'. Having worked through the various RYA courses, both theory and practical, she has embarked on many sailing adventures with her all women crew.
After spending several years, chartering boats at locations all around the U.K., Ireland, France and Greece, Val took the plunge and bought a boat of her own. She has had her current 30ft Verl, for the last 15 years and especially enjoys the challenge of coastal sailing around the rocks of Northern Brittany. Val has been with Noonsite since it began in 2000.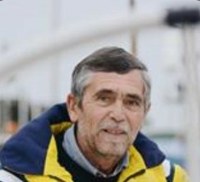 Tom Sampson: Sub-Editor
Tom started his sailing with the R.A.F. and became a RYA dinghy instructor in 1974, a Royal Navy Sailing Association (RNSA) offshore skipper in 1975, a Joint Services Sailing Centre (JSSC) coastal racing and offshore skipper in 1976 and a RYA Offshore Master in 1979.
During his career with the R.A.F. he sailed circa 30,000 nms. around the UK, the Mediterranean and North Africa. Tom took early retirement in 2003 and bought a new Nauticat 331. A year later he began a circumnavigation which was to take 8 years.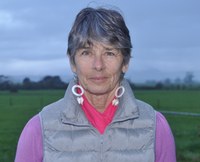 Lynda Lim: Sub-Editor
Lynda's first sailing experience was as a teenage student on the New Zealand sail training vessel "Spirit of Adventure". However, it wasn't until more than 40 years later that she got the wind in her sails again with a sailing adventure through SE Asia on a 43ft catamaran with her husband.
In between times Lynda trained as a journalist and has worked in Australia and New Zealand for newspapers, magazines, in website content development and as a freelance writer. As well as sailing, Lynda is a keen surfer and stand up paddle boarder and brings a wealth of experience both in and on the water to the Noonsite team.
Georgia Gremore: Sub-Editor
Georgia began life on the ocean in 2003 working as a scuba instructor on a live aboard dive charter boat on the Great Barrier Reef and Coral Sea. In 2008, looking for an adventure, she headed to the Caribbean and found work as a chef and scuba instructor on board sailing charter yachts.
After four years sailing the Caribbean and Central America, she headed through the Panama Canal as crew on a 59ft catamaran. This voyage took her to the Galapagos, French Polynesia, Tonga, New Zealand, Australia, New Caledonia, Vanuatu, and Fiji for the last six years. After over 35,000nm island hopping in the South Pacific, she is now settled in Fiji where she enjoys life on land with her husband and puppy as well as regular sailing trips around Fiji and nearby South Pacific islands.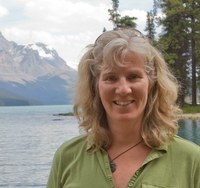 Diane Selkirk: Sub-Editor
Diane was five when she discovered small boats could cross oceans and by the time she was a teen she'd met her husband-to-be at sailing instructor school. The two set sail on their first eight-year, 20,000 mile journey aboard a 28' monohull. Slow travel allowed time for her to develop a writing career and for their daughter and cat to join the crew.
Then she set off with her family on a B.C. built, 40' Catamaran for a second eight-year circumnavigation. Now back in Vancouver she's joined a local sailing co-op and is spending time getting to know the local waters while writing for a range of international publications.