Introducing Noonsite
Over the past two decades Noonsite has been the cruising yachtsman's primary source of worldwide cruising information, including a wealth of up-to-date information on practically every country of interest. As the only source on the web for detailed information on country formalities and what to expect when you first arrive in a foreign port, plus port and marina information, a wealth of reports from cruisers and the latest cruising news, Noonsite should be bookmarked as every skipper's favorite.
2020 saw a new channel of information open up to assist cruisers with the complex Covid protocols that are constantly changing at ports of entry worldwide, plus a new mapping system easily displaying ports of entry, open and closed ports, marinas and boatyards around the world and giving direct access to port and country information on the site.
Noonsite's users share information with each other via the "comments" function on all ports, countries and reports and the monthly newsletter is the ideal way to keep abreast of what's going on in the world of long-distance cruising. Noonsite remains a free resource for the cruising community.
Noonsite was awarded the OCC Geoff Pack Memorial Trophy in 2017 for having done the most online to foster and encourage ocean cruising in yachts or other small craft, nominated for the Maritime Media Awards also in 2017 and awarded the SSCA Growltiger Clean Wake Award in 2020 for years of providing international cruisers key country information for passages and particularly Noonsite's efforts during the COVID-19 pandemic.
Meet the team that runs Noonsite
Our team is small, but all are enthusiastic about maintaining Noonsite as the most useful resource for the cruising community, as it has been for two decades.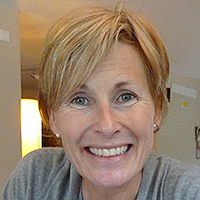 Sue Richards: Site Editor
Sue has been cruising since small, beginning with the North Sea, UK and Northern France. As an adult she realized warmer seas were more her style so moved south to the Mediterranean, including several years hopping back and forth to the Caribbean, a trip up the east coast of the States to Nova Scotia and then through the Panama Canal across the Pacific to Tonga.
Now a mum with 2 young children, time on the water has been difficult to find in recent years. Sue's favorite cruising destination is the Greek Islands.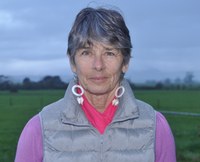 Lynda Lim: Sub-Editor
Lynda's first sailing experience was as a teenage student on the New Zealand sail training vessel "Spirit of Adventure". However, it wasn't until more than 40 years later that she got the wind in her sails again with a sailing adventure through SE Asia on a 43ft catamaran with her husband.
In between times Lynda trained as a journalist and has worked in Australia and New Zealand for newspapers, magazines, in website content development and as a freelance writer. As well as sailing, Lynda is a keen surfer and stand up paddle boarder and brings a wealth of experience both in and on the water to the Noonsite team.
News about Noonsite: