Previous Page
Facts
Important pre-arrival information: All nationalities, whether entering and/or leaving the US by private yacht MUST obtain a visa in advance. Such visitors CANNOT enter the USA for the first time under the Visa Waiver Programme on board their yacht. See Formalities for all the details.
Whilst in the past, the majority of foreign boats visiting the United States were Canadian, security and reporting requirements have been simplified in recent years making the USA a much more accessible place to visit.
The USA has a lot to offer the cruising sailor, particularly the East Coast, the entire length of which can be cruised from the Florida Keys to Maine. A cruise along this coast has the added attraction of the Intracoastal Waterway (ICW), a unique system of canals, rivers and estuaries, which stretches along most of the eastern seaboard offering the chance of sailing up or down the coast in sheltered waters almost within sight of the ocean.
Offering less variety, the West Coast's main attractions are concentrated at its two extremes. The most popular cruising area in the Pacific Northwest is the San Juan Islands, an archipelago of some 200 islands, many of which have been declared wildlife reserves or marine parks. Beyond these islands and through Canadian waters, the Inside Passage beckons, linking Puget Sound to Alaska, America's ultimate cruising destination. An increasing number of yachts sail to Alaska for the short summer season, either by taking the inside route or making an offshore detour by stopping first at the Hawaiian Islands.
Visibility is often poor in the Pacific Northwest region, so radar is useful. The Vessel Traffic Service (VTS) on VHF Channel 14 provides a useful service in the Juan de Fuca Strait which is often fogbound and always very busy with traffic.
For those avoiding high latitude cruising, there is all year round sailing in the Pacific Southwest, whether in the San Francisco Bay area or the Channel Islands, off Southern California. Of the eight main islands, Santa Catalina is the best known and most popular. The other islands are less frequented and there are countless coves around their precipitous shores. Since some of the Channel Islands are either privately owned or part of the National Park system, a permit to visit them must be obtained in advance by those wishing to go ashore.
Yachting facilities throughout the United States are predominantly of a high standard, especially near larger cities. There are marinas practically everywhere and the only objection visiting sailors might have are the high docking fees. Fortunately almost everywhere there is also a place to anchor at little or no cost and in some ports municipal marinas, docks or moorings are priced at a level affordable by those cruising on a restricted budget.
On the East Coast, the most important yachting centers where the whole range of repair facilities are available are the areas around the following cities: Miami, Fort Lauderdale, Beaufort/Morehead City, Baltimore, City Island (New York), Newport, Marblehead. On the West Coast: San Diego, Newport Beach, San Francisco, Seattle. In between these places, there are countless smaller ports, where one can find boatyards, chandleries and all kinds of workshops.
The USA utilizes a different set of VHF frequencies for some communications. Most VHF radio sets have a "USA mode" in order to switch automatically to these frequencies. Whilst VHF Channel 16 is the internationally recognized hailing and emergency channel, it is common for some marinas to use alternate "Alpha Channels" to communicate on working channels. Most importantly, the US Coast Guard commonly uses VHF Channel 22A as a working channel. When operating in US territorial waters, it is advised to switch your VHF radio set to "USA mode." Also, VHF Channel 09 is regularly used as a reserved channel for official activities such as bridge and lock operation.
The US Coast Guard maintains a record of every report and active navigation issue in all of the waterways – inland and coastal – in the USA. They publish this information for the public at the US Coast Guard Navigation Center website. This is the best location for all Local Notice To Mariners, ice flow charts for high-latitudes, and local/regional/federal navigation rules (and changes to them). It is possible to subscribe to (weekly) email updates specific to the region you may be cruising. The USCG also welcomes updates as you cruise and can be contacted through the website (or on VHF Channel 16). The USCG NavCen site has a truly astounding level of detail.
Security
News reports and anecdotal rumours may make some areas of the United States seem uninviting or even dangerous to visit. While these extreme acts of violence make the international news, the reality is that violent crime, especially gun-related crime, and especially violent crime against a tourist is rare. More than 75 million international visitors arrive in the USA each year and reported crimes against visitors are far less frequent than crimes against locals. There is no statistical indication that tourists from any country are specifically targeted.
The most important factor regarding safety anywhere in the USA is awareness: situational awareness, and research of the destination in which you will be travelling. Crime statistics are readily available. Always stay vigilant.
Crime Against Tourists: The most frequent crime against visitors to the USA is petty theft. This includes pickpocketing and, in the case of visiting yachts, robbery of unsecured property. Many downtown areas have municipal docks that may be unsecured.
There is an increased chance of crime in some downtown areas of major cities, particularly late at night. If you are visiting or travelling through a downtown area late at night, it is common to take a taxi even for short rides to ensure safety.
ALWAYS LOCK YOUR YACHT and secure all large windows or hatches when leaving for any length of time. When staying overnight on a municipal dock or unsecured marina, it is common to lock your companionway from the inside.
Weather
Being such a large country, the climate varies considerably, from cold and temperate in the north to tropical and desert in the south. Hurricanes occur from June to November on both the Atlantic and Pacific coasts. The Gulf of Mexico and the South Eastern seaboard are particularly at risk, although hurricanes have reached up as far as New York on occasion. On the Pacific coast, however, it is rare that a tropical cyclone reaches as far as California.
The weather in the Pacific Southwest is warm throughout the year, most of the rainfall occurring during the winter months with summers being very dry. Winds are mostly westerly, except for the hot dry NE winds, the Santa Anas, that come down the mountains.
The Pacific Northwest has colder and wetter weather and cruising is decidedly seasonal, from May to October, with high summer being the best time. Winds are NW or W and many days are foggy.
Local Forecasts:
National Weather Service
NOAA (National Oceanic and Atmospheric Administration) agency that covers weather forecasts and severe weather warnings for the entire USA and offshore territories: Puerto Rico, US Virgin Islands, Guam and American Samoa.
WindyTy
A beautiful weather visualiser with global coverage. Uses advanced GRIB information (ECMWF, GFS, NAM) with high-resolution accuracy.
Weather Underground
With the new sailing weather page. Covers the whole of the US and limited parts of the Caribbean.
USHarbours.com
Free website with tide charts, weather data and forecasts, photography, and local news for more than 1,100 harbours across 20 coastal states.
https://marineweather.net/
Covers US east and west coasts and the Gulf.
NOAA Tide Predictions can be found on line at: NOAA Tide Predictions
NOAA Tidal Current Predictions can be found on line at: NOAA Current Predictions

For links to free global weather information, forecast services and extreme weather information see the Noonsite Weather Page.

Related Businesses
Caribbean Maritime Mobile Net

Address: USA,

Posted September 2013.

George Kline operates this daily weather net (except Sundays) at 1100 UTC on 7250 LSB. Whilst this is a "HAM" net, anyone can... Read More

Caribbean NW Net

NW Caribbean SSB net will start on Thursday 3rd February 2022 on 6209Mhz starting at 08:30 Belize and Honduras time, 14:30 GMT, which does not... Read More

Marine Weather

Address: Seattle, West Coast, USA,

Marine Weather Center – Caribbean

Address: 5130, Medulla Rd, Lakeland, Florida, USA, FL 33811

Chris Parker - Marine Weather Specialist - offers SSB vessel-specific forecasts, daily email forecasts and weather routing for the Caribbean, Central America, the Atlantic and... Read More

Marine Weather Centre

Address: 5130 Medulla Rd, Lakeland, USA,

Custom weather reports for the Caribbean, Bahamas and Eastern Atlantic Ocean via SSB, phone or web. See website for more details.... Read More

Marv's Weather Service

Address: Fort Myers, Florida, 33902

A daily free email service, virtual buoy reports and weather forecasting. Offers multiple regions, covering the entire Bahamas.... Read More

Northern Pacific Weather Advice

Most willing to help cruisers with weather information for this part of the world. Based in NWS office in Kodiak. Recommended by cruisers.... Read More

Ocean-Pro Weather Services

Address: 3011 Sandpiper Bay Cir., C-105, Naples, Florida, USA, FLO 34112

Ocean-Pro Weather offers precision weather forecasting, passage timing & routing advice for yachts globally. Ocean-Pro is operated by Bob Cook, an experienced offshore sailor since... Read More

WeatherTrack

Address: Best Search Infobrokerage, Inc., 218 Harvard Rd, St.Augustine, Florida, USA, FL 32086

WeatherTrack, the Swiss Army Knife for Weather Enthusiasts, is a paid iPhone, iPad, iPod touch application (one-time payment) that provides a weather forecast service for... Read More
Courtesy Flag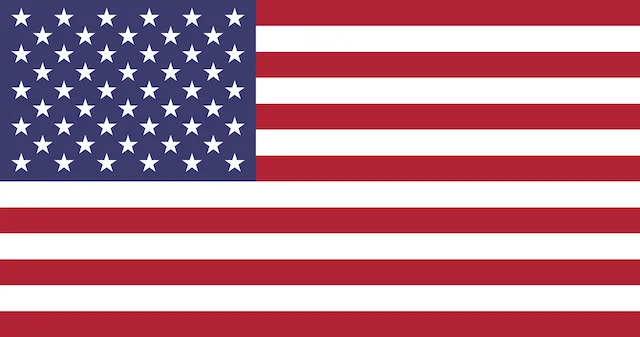 YachtFlags.com offers a discount to Noonsite members.
YachtFlags.com provides high quality courtesy flags that are manufactured in durable Knitted Polyester fabric. Knitted so that the fabric itself does not deteriorate in the constant movement that marine flags are usually exposed to, and polyester so that the flag does not weaken in the strong UV-light usually found in the main sailing areas of the world.
Use the coupon code NOONSITE_5A2B when checking out to get 10% off today.
Buy Now On YachtFlags.com
Places