Previous Page
Facts
COVID-19 coronavirus emergency: See Biosecurity for details of current restrictions in place.
Hurricane Dorian: Brought severe flooding and widespread damage to the Abaco Islands and Grand Bahama Island at the beginning of September 2019. Work is on-going to re-build and recover and while the Abacos are not yet open to general tourism, they are welcoming volunteers who arrive on their own keel and are self-sufficient. Particularly welcome are those with specialized skills such as plumbing, electrical, carpentry, roofing, mechanics or operation of heavy equipment. Try to connect with a locally-based person or organization in advance of arrival (see list in this report).
FACTS
The Bahama Islands are a low-lying limestone archipelago in the North Atlantic southeast of Florida and north of Cuba and Hispaniola, covering 150,000 square miles of tropical sea with approximately 5,000 square miles of land. Of the 700 islands and many more rocks and small cays, some 25 are inhabited with communities. Many more have private homes and some whole islands are privately owned.
The population in 2019 was 395,00 and English is the language spoken by all.
The Bahamian Dollar is the currency of the Bahamas. For specifics see General Info.
Bahamian Standard Time operates on Eastern Standard Time. For more details see General Info.
The climate is tropical, with a hot and rainy season from May to October (in which, however, the breezes temper the heat) and a cooler season from November to April, which is felt more on the north-western islands. See Weather below for more details.
Very deep off-sounding trenches and shallow banks make the area an interesting cruising ground. Much navigation is by "eyeball" as, in good light and using Polarized sunglasses, depth is easily read by colour through the crystal clear water. Several new publications are now available to assist with safe navigation.
Coral reefs provide excellent snorkeling and diving. See this report by the Triton (January 2020) for an update on Bahamas Reefs post-Dorian.
Most islands and cays are low lying and flat, with ridges that rise no more than 15 to 20 meters (50-60 feet) above sea level. Most are covered in dense scrubby bush amidst and surrounded by shallow reefs and sandbars, forming mangrove forests in between. The highest point of the Bahamas can be found on the eastern side on Cat Island, Mount Alvernia or Como Hill with an altitude of 63 m (210 ft).
Facilities are good in Nassau on New Providence, which has several marinas, chandlers and repair facilities. Fuel, marine supplies and provisions are easily available. Freeport on Grand Bahama also has good facilities and the Marsh Harbour area on Abaco and George Town on Great Exuma are growing as yachting destinations.
For more details on yachting services see Yachting Essentials.
Security
Overall Crime and Safety
The tourist and residential areas of New Providence, Grand Bahama and Freeport have experienced incidents of violent crime including robbery, which is often armed and sometimes fatal.
Government guidelines advice is to be vigilant at all times and don't walk alone away from the main hotels, tourist areas, beaches and downtown Nassau, particularly after dark. Take care if travelling on local bus services after dusk on routes away from the main tourist areas. Don't carry large amounts of cash or jewellery. Robbers may be armed. Don't resist in the event of an attempted robbery.
The outlying islands of the Bahamas (known as the Family or Out Islands) have lower crime rates.
Specific areas of concern:
Street crime is prevalent in Nassau and Freeport, and as with many places in the Caribbean it is recommended to leave your gold/expensive jewellery and articles of any value safely secured on board.
The Bahamas were used in the past as a transit point for drugs destined for the USA. A concerted effort by all countries in the region has reduced this activity considerably. Occasionally cruising boats may be stopped for inspection by the Royal Bahamas Defence Force but this is normally a simple and stress-free exercise.
Maritime Issues:

Based on reports to Noonsite from cruisers, petty theft from yachts is on the rise in the Caribbean in general. Cruisers should take basic safety precautions and use common sense when leaving the boat or going ashore at night. Dinghy thieves operate throughout the Caribbean and the best advice is to place your dinghy on deck and chain it overnight.
Dinghy theft seems particularly on the rise in George Town.
The Caribbean Safety and Security Net ([email protected]) provides information by anchorage or by island, so sailors can plan their cruising in the Caribbean with an eye to appropriate behaviour and precautions wherever they decide to go. Should you have suffered a boarding, robbery or attack on your yacht or have information about a yachting-related security incident, go to the CSSN homepage and click on the "Report an Incident" icon. The associated form is quick and simple to complete and ensures that all the necessary details are reported. The CSSN is the most comprehensive source of Caribbean security incidents against sailors. Remember, it is every cruiser's responsibility to ensure that incidents are reported. Also, cruisers can subscribe to e-mail alerts, follow on facebook and twitter and listen to the SSB Voice Service.
Reported Incidents:
South Bimini, Bimini Beach Club Marina 2018: Threatening law enforcement officers, not in uniform.
Georgetown 2016: Dinghies and outboards stolen.
Nassau Harbor Club Marina, 2015: Theft from a catamaran
General Emergency Numbers:
Police, Fire, dial 911 or 919
For more details, including those for maritime emergencies see Emergencies in General Info.
Last updated: October 2019
Weather
The Bahamian climate is very pleasant, lying on the edge of the anticyclone belt. The weather is particularly pleasant in summer, between June and October, when it is cooler than the Eastern seaboard of the USA or in the Eastern Caribbean islands. Unfortunately, this is also the rainy season and the hurricane season, which lasts from July to November. Although several years can go by without a hurricane affecting The Bahamas, occasionally one might hit, such as Hurricane Floyd in 1999, which caused extensive damage to some of the islands. In winter, cold fronts bring a greater variety of wind directions but it is still pleasantly warm and dry.
The prevailing winds are from NE to SE, with the most Northern islands lying on the edge of the trade wind belt. As the islands are low there is no regular land breeze.
Winter Weather
Northers interrupt the NE trades with regularity during the winter and typically start with the wind veering to the S and SW. When the cold front arrives, the wind suddenly shifts to the NW then N and usually blows itself out in the NE. After a while, the normal winds take over from more or less their usual direction. In mid-winter, the cycle can take several days, in spring only 24 hours.
Most Northers are dry, although on occasions they can be accompanied by rain and thunder squalls. However, they very rarely bring winds over 30 knots and mainly the more Northerly Bahamas are the most affected by these Northers.
Summer Weather
Starts around May, after the last Northern has blown itself out, and lasts until November. The trades are more SE in the summer and most winds during these months are from the E or SE. During August and September, there can be periods of calms, especially at night. The balmy summer weather can be interrupted occasionally by an Easterly Wave, a trough of low pressure found in the trade wind belt. This is usually accompanied by showers and high humidity. Sometimes Easterly Waves can degenerate into tropical depressions and even hurricanes. May to October are the wettest months and rainy squalls occur during this season.
WEATHER NETS
Bahamas, Florida coastal and tropical weather information can be obtained daily as follows, all times local: On SSB freq 4003 USB at 07.00; on amateur radio, freq 7096 or 3696 LSB at 07.20; on the Waterway Radio and Cruising Club daily net, including S.W. North Atlantic offshore weather on freq 7268 at 07.45. Weather information on VHF is available in various places at different times and on different channels, ask locally for details. Available daily in Nassau area on channel 72 at 07.15.
Bahamas weather is also available on local AM radio, freq 1540 at 06.15 and 06.45 from the Nassau Met Office.
See the Caribbean National, Regional and Island Weather Websites report for more.
For links to free global weather information, forecast services and extreme weather information see the Noonsite Weather Page.
Other sources of weather information:-
www.nhc.noaa.gov/text/MIAOFFNT3.shtml
Related Businesses
Boater Net

Address: Bahamas,

0800 for weather and local information.... Read More

Cruisers' Net – Marsh Harbour (Great Abaco Island)

Address: Bahamas,

At 0815 daily

Useful source of information giving the latest local news, weather forecasts and insight into the cruisers community.... Read More

Freeport Weather Services

Address: Freeport, Bahamas,

Marine Weather Centre

Address: 5130 Medulla Rd, Lakeland, USA,

Custom weather reports for the Caribbean, Bahamas and Eastern Atlantic Ocean via SSB, phone or web. See website for more details.... Read More

Marv's Weather Service

Address: Fort Myers, Florida, 33902

A daily free email service, virtual buoy reports and weather forecasting. Offers multiple regions, covering the entire Bahamas.... Read More
Courtesy Flag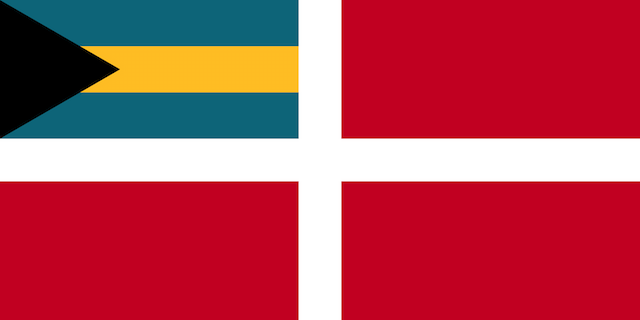 YachtFlags.com offers a discount to Noonsite members.
YachtFlags.com provides high quality courtesy flags that are manufactured in durable Knitted Polyester fabric. Knitted so that the fabric itself does not deteriorate in the constant movement that marine flags are usually exposed to, and polyester so that the flag does not weaken in the strong UV-light usually found in the main sailing areas of the world.
Use the coupon code NOONSITE_5A2B when checking out to get 10% off today.
Buy Now On YachtFlags.com
Places