Previous Page
Facts
Important pre-arrival information: Port Authorities require an Advance Notice of Arrival. See Formalities for all the details.
Located in the east of the continent of Asia, China covers nearly 10 million square kilometers of land making it the 4th largest nation in the world. The vast landscape encompasses grassland, desert, mountains, lakes, rivers and more than 14,000km of coastline.
The population of China is about 1.4 billion. Standard Chinese is the official language in mainland China, as well as in Taiwan, and is also known as Standard Mandarin or Modern Standard Mandarin. Cantonese also has official status.
The currency of China in the Renminbi. For specifics see General Info.
Despite spanning 5 time zones the whole country operates on China Standard Time, UTC +8.
The extreme size of China means it has a variety of climates, but since it is located entirely in the northern hemisphere the seasons are comparable with those of Europe and the USA. See Weather below for more details.
Although there are countless interesting sites worth visiting in the interior, from the cruising point of view, China's coasts do not have much to offer. Most of the ports open to yachts are busy commercial harbors and the scenery only rarely matches that of neighboring countries. As a cruising destination, China's attractions are rather limited.
The opening up of China in the early 1980s brought many tourists to the country. Cruising yachts have also been able to take advantage of the more tolerant attitude of the authorities, but the number of yachts that sail to China is still very small. In most places, foreign yachts are treated with suspicion and their freedom of movement is limited. Certain provinces, such as Xiamen and Hainan Island, are more open than others.
Hainan is China's most southerly province, and from April 2011 has permitted foreign boats to remain in the area for 183 days a year. The Sanya Visun Royal Yacht Club welcome visiting yachts and can assist with the China Customs clearance formalities, however prices are high.
The Chinese Yachting Association is making great efforts to develop sailing as a sport and has achieved some remarkable successes in the Olympic classes. Most sailing is done on a club basis. The Yachting Association is keen to attract more foreign yachts to visit China, but is very much aware of the bureaucratic hurdles against which it is powerless. With the Olympic Games having been held in China in 2008, there is now more interest in developing marina facilities for recreational boating.
One policy that has been adopted by a few visiting yachts is to enter the country during an international regatta. As the regattas are all interested in being "International" they want visiting international yachts to attend. Entry procedures can be easier this way, however movement to other areas is still restricted as each state is autonomous in respect of customs, etc.
Yachting facilities and services are practically non-existent. For more details on yachting services see Yachting Essentials.
Security
Overall Crime and Safety:
Street crime is rare, but you should take sensible precautions to safeguard your passport and valuables.
For travel advisories see the following websites:
Maritime Issues:
It is important to avoid entering areas noted as 'restricted waters'. It is advisable, if possible, to sail outside territorial waters and then make a direct approach to the destination port.
There are areas of disputed territory between China and other countries in the East China Sea. Mariners should be vigilant and avoid disputed areas. There have been incidents of piracy and armed robbery against ships in the East China Sea.See www.recaap.org for the latest situation.
General Emergency Numbers:
For more detail see General Info
Last updated:  March 2019
Weather
The climate along the coast is mostly temperate, although there are pronounced variations between the south and the far north. The tropical areas in the south are affected by typhoons, which are most frequent between May and October. The weather in winter is cool and the coast is under the influence of the NE monsoon. The summers are hot, humid and rainy.
Brunei Bay Radio operates a regular voice broadcast sked of METAREA and local coastal forecasts for SE Asia waters, the NW Pacific and the Eastern Indian Ocean. For details of Brunei Bay Radio broadcast skeds and frequencies, see http://www.bruneibay.net/bbradio/bbrschfvoice.htm and http://www.bruneibay.net/bbradio/bbrscweathMSIbcasts.html
For links to free global weather information, forecast services and extreme weather information see the Noonsite Weather Page
Courtesy Flag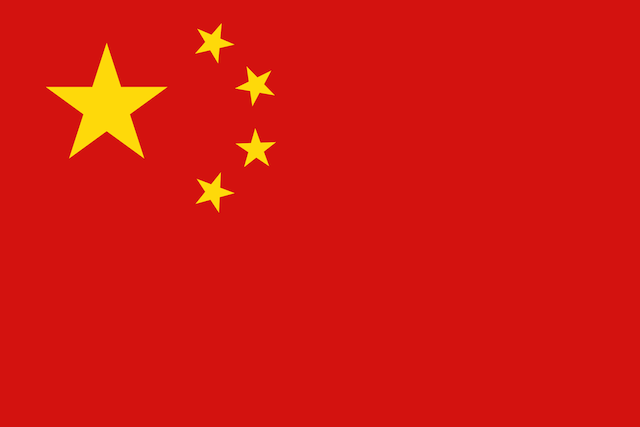 YachtFlags.com offers a discount to Noonsite members.
YachtFlags.com provides high quality courtesy flags that are manufactured in durable Knitted Polyester fabric. Knitted so that the fabric itself does not deteriorate in the constant movement that marine flags are usually exposed to, and polyester so that the flag does not weaken in the strong UV-light usually found in the main sailing areas of the world.
Use the coupon code NOONSITE_5A2B when checking out to get 10% off today.
Buy Now On YachtFlags.com
Places