Previous Page
Facts
COVID-19: Entry protocols for yachts have been affected by the pandemic. See the Biosecurity section for details.
Britain's post-Brexit transition phase ended on January 1, 2021, at which time Gibraltar became part of Europe's borderless Schengen Area, with Spain ultimately responsible for controls. A Schengen deal is under negotiation but not yet fully agreed and therefore not implemented.
Yachts from all parts of the globe call at Gibraltar every year and the facilities at their disposal are some of the best in the area. The movement of yachts is virtually continuous, although there are clearly defined peak periods. Spring and early summer see boats arriving from across the Atlantic or Northern Europe bound for the Mediterranean. The autumn months see a large movement in the opposite direction as many cruising yachts leave the Mediterranean, usually bound for Madeira and the Canaries en route to the Caribbean.
Yachting facilities are pressed at peak periods, however, the new Ocean Village Marina in Gib and new marina at La Linea just across the border should hopefully ease the situation. It is advisable during peak periods, to go armed with a confirmed pre-booking, as yachts have reported being turned away.
Although a convenient place for repairs and reprovisioning, Gibraltar is also a good place to relax and its cosmopolitan makeup serves this function well.
Whales may be encountered in the Straits of Gibraltar from April to August. To minimise the risk of collision, advised speed limit is 13 knots and keep a good lookout.
If heading into Spain from Gib, be sure to top up your tanks before departure as diesel is cheaper in Gib. Note also that diesel is even cheaper in Morocco.
Security
Overall Crime and Safety:
Violence and street crime are rare. However, there have been reports of people walking between La Linea (Spain) and Gibraltar at night being attacked and robbed.
Maritime Issues:

If cruising the NW coast of Spain (in particular the region between Finisterre and Ferrol) from August to October, exercise caution as Killer Whales exhibited odd behavior in 2020 with aggressive actions towards sailboats. An exclusion zone restricting sailing in the area was temporarily established for a few weeks to protect both the orcas and sailboats. Orcas were also encountered off the coast of Portugal and near Gibraltar. Spanish and Portuguese authorities have devised an action plan for yacht skippers should they encounter orcas – see here for details.
Latest Incidents: See security reports.
General Emergency Numbers: See Emergencies.
Weather
The tall rock attracts its own weather, often being covered by low cloud. Such mist is often a sign that the Levanter, a strong easterly wind, is on its way. Usually caused by an approaching Atlantic low, the latter can reach gale force rapidly, lasting for several days. About 80 per cent of the winds blow either from the east or west. Poniente is the name of the westerly wind, which is also preceded by low cloud. With the Atlantic Ocean so near, Gibraltar's weather is not entirely Mediterranean. However, it is generally a pleasant climate with warm summers and mild winters.
Courtesy Flag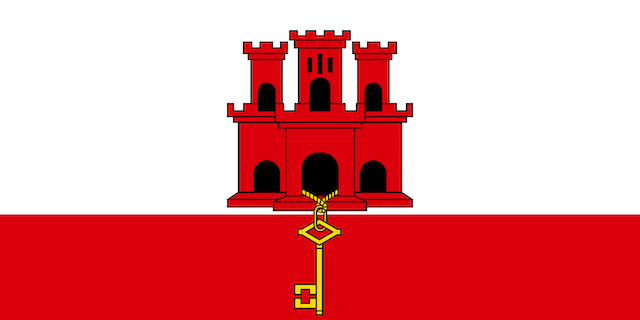 YachtFlags.com offers a discount to Noonsite members.
YachtFlags.com provides high quality courtesy flags that are manufactured in durable Knitted Polyester fabric. Knitted so that the fabric itself does not deteriorate in the constant movement that marine flags are usually exposed to, and polyester so that the flag does not weaken in the strong UV-light usually found in the main sailing areas of the world.
Use the coupon code NOONSITE_5A2B when checking out to get 10% off today.
Buy Now On YachtFlags.com
Places