Previous Page
Facts
New Caledonia is situated in the South Pacific, between Vanuatu and Australia. It is about 780NM north east from the port of Bundaberg in Queensland and 860NM north west from New Zealand's Bay of Islands.
New Caledonia (Nouvelle Calédonie) is a French Overseas Territory.
The 2019 census recorded the population at 271,407. French is the official language with more than 30 Melanesian/Polynesian local dialects.
The currency is the French Pacific Franc. For details see General Info.

New Caledonia has one time zone – New Caledonia Time. For details see General Info.

The main island is the mountainous Grande Terre, 250 miles (400 km) long and 30 miles (48 km) wide. Also part of the territory are the off-lying islands, the Loyalty Group about 160 kms (100 miles) to the east (Maré, Lifou and Ouvéa), the Ile des Pines 80 kms (50 miles) to the south, the Chesterfield Islands 800 kms (500 miles) west and Belep Island 32 kms (20 miles) to the north.
Grande Terre also boasts one of the largest insular coral reefs in the world and one can sail around much of the island inside the reef.
Noumea is the only port of entry and exit in New Caledonia. It is no longer possible to clear in or out at the Loyalty Islands unless you are coming here with a Rally. See Formalities for more details.
Nouméa itself is a cosmopolitan city and an excellent place to reprovision the boat, as virtually everything is available. Noumea offers all facilities that cruisers may have missed whilst sailing the Pacific, such as dairy products, big supermarkets, wines and health services. Perhaps not the cheapest place to provision, Noumea, however, offers a remarkable range of products imported from New Zealand, Australia and France.
Facilities are extensive as there is a fairly large local yacht population. The new marina facilities at Port Moselle are situated in the heart of Noumea and are central to everything. The marina is fast becoming a haven for cruising people in the cyclone season, but marina places are already scarce.
Other ports with some facilities for yachts are Touho on the east coast of the mainland, and Koumac in the north-west of the mainland.
When sailing here, do observe local Customs.
Security
December 2020: It is very important that yachts having to stop in New Caledonia for an emergency DO NOT stop in Prony Bay. Prony Bay is reported to be dangerous because of problems regarding the nickel mine. One local boat has been attacked by people living in this area.
Weather
Cyclone preparations begin in New Caledonia on 1 December, and the season lasts until the beginning of May when it is more humid and warm. It is cool and dry from April to August, when the prevailing SE trades are stronger.
New Caledonia is divided up into various regions and the weather forecasts for each region are broadcast on VHF Channel 66 at a set number of minutes after the hour. For example, Noumea region is 12 minutes after the hour for the lagoon (Lagon) and 24 minutes after the hour for offshore (au Large). These are not announced on VHF Channel 16.
For full details see New Caledonia – Weather & Climate
http://www.meteo.nc/nouvelle-caledonie/mer/bulletin-lagon
There are other forecasts which are announced 2 or 3 times a day on VHF Channel 16 with instructions to go to VHF Channel 65.
Other Links
A useful guide to South Pacific weather resources compiled by a Noonsite contributor, Rory Garland.
For links to free global weather information, forecast services and extreme weather information see the Noonsite Weather Page.
Related Businesses
Meteo France New Caledonia

Address: New Caledonia,

Special bulletins (BMS, Bulletin Météo Spécial) in the event of bad weather are given in both French and English. Previsions Metéo France: Tel:(687)366711.... Read More
Courtesy Flag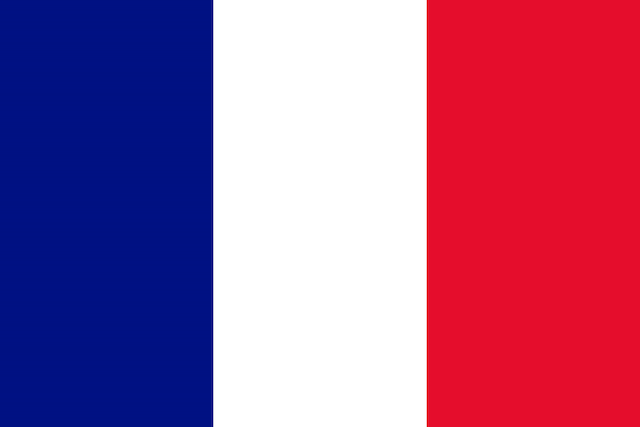 YachtFlags.com offers a discount to Noonsite members.
YachtFlags.com provides high quality courtesy flags that are manufactured in durable Knitted Polyester fabric. Knitted so that the fabric itself does not deteriorate in the constant movement that marine flags are usually exposed to, and polyester so that the flag does not weaken in the strong UV-light usually found in the main sailing areas of the world.
Use the coupon code NOONSITE_5A2B when checking out to get 10% off today.
Buy Now On YachtFlags.com
Places