Previous Page
Facts
In recent years Nicaragua has been avoided by cruising yachts and for good reason, although with the changing political situation this is no longer the case. The shallow reef-encumbered Miskito Coast has many attractive anchorages, but navigation is difficult and even in the past when the area was not off-limits, most yachts restricted their cruising to the more accessible Corn Islands.
The opening of Marina Puesta del Sol, 21 kms (13 miles) north of Corinto, marks an improvement in facilities available.
Nicaragua's decision to extend its territorial waters from the normal 19.3 kms (12 miles) to 40 kms (25 miles) has resulted in the seizure of some foreign flagged vessels, mainly fishing boats. In their fight against illegal fishing, the Nicaraguan authorities have confiscated boats and arrested their crews, as a result of which the USA have warned all US vessels to avoid Nicaraguan waters, both on the Pacific and Caribbean side. Cruising yachts do not appear to have been affected, but those which intend to stop in Nicaragua should proceed directly to an official port of entry.
Even after the cessation of hostilities, provisioning in many places is still difficult. Even essential goods are difficult to obtain in some places and this includes fuel. There are simple repair facilities in most ports.
Security
Cruisers should practice a high level of caution and careful planning if transiting near shore and offshore Honduras or Nicaragua. In particular, if transiting from Honduras to Colombia, keep clear of the Nicaragua coast and avoid both inside and outside the Nicaraguan Banks.
Nicaragua: Pirate Attack en-route from Roatan, Honduras to Providencia, Colombia – April 2019
Attempted piracy off Honduras/Nicaragua Border – April 2018
Honduras/Nicaragua border: Piracy – October 2017
Honduras: Offshore Piracy, 20 miles off Gordo Bank – January 2017
Nicaragua, Media Luna Cays: Piracy – December 2016
For advice of keeping safe, see the UK FCO website.
The Caribbean Safety and Security Net ([email protected]) provides information by anchorage or by island, so sailors can plan their cruising in the Caribbean with an eye to appropriate behavior and precautions wherever they decide to go. Should you have suffered a boarding, robbery or attack on your yacht or have information about a yachting-related security incident, go to the CSSN homepage and click on the "Report an Incident" icon. The associated form is quick and simple to complete and ensures that all the necessary details are reported. The CSSN is the most comprehensive source of Caribbean security incidents against sailors. Remember, it is every cruiser's responsibility to ensure that incidents are reported. Also, cruisers can subscribe to e-mail alerts, follow on facebook and twitter and listen to the SSB Voice Service.
Also, be sure to check the Noonsite Piracy & Safety Pages (via the hamburger menu).
Last updated: April 2019
Weather
The climate is humid and hot, December to May being the dry months, while June and October are the wettest. Violent northerly winds occasionally affect both coasts in winter, particularly the Caribbean coast. On this coast, the prevailing winds are E or NE, while winds on the west coast are usually light. The coasts are sometimes affected by tropical storms, the season for which lasts from June to October.
Report on Eastern Pacific Offshore Waters Forecast.
For links to free global weather information, forecast services and extreme weather information see the Noonsite Weather Page.
Courtesy Flag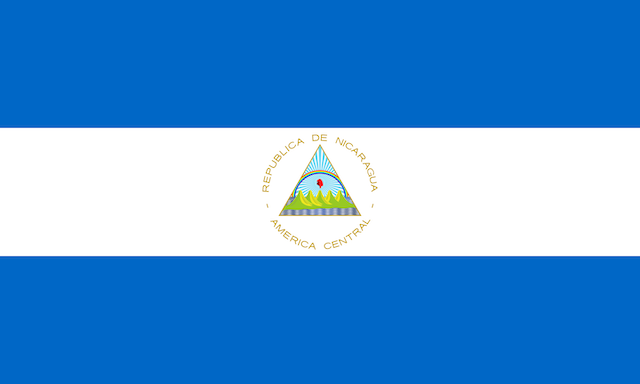 YachtFlags.com offers a discount to Noonsite members.
YachtFlags.com provides high quality courtesy flags that are manufactured in durable Knitted Polyester fabric. Knitted so that the fabric itself does not deteriorate in the constant movement that marine flags are usually exposed to, and polyester so that the flag does not weaken in the strong UV-light usually found in the main sailing areas of the world.
Use the coupon code NOONSITE_5A2B when checking out to get 10% off today.
Buy Now On YachtFlags.com