Previous Page
General Info
This pleasant town is on a very attractive part of the coast, about 20 miles east of Marseille. It is known for the production of Cassis white wine.
The cliffs surrounding the town provide some spectacular walking trails.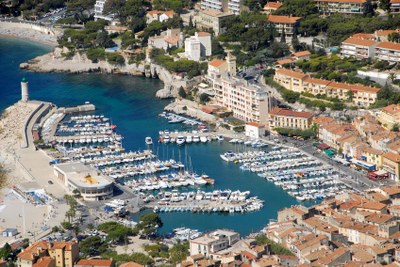 Photo from
www.portdecassis.com
Position 43° 12.77'N, 05° 32.0'E (harbour entrance)
Clearance
Docking
Call in advance to reserve a berth.
The arrivals pontoon is on the southern side of the harbor, at the root of the fuel quay. The marina is often very full, but it is worth visiting. Not safe during the winter gales.
La Ciotat is a useful alternative.
Last updated February 2018.
Places
Cassis, France, Mediterranean Coast (France)