Previous Page
General Info
Situated on the west coast of Corsica between the green of the mountains, the silver-white sand of the beach and the deep blue of the sea, this quiet town is a place to enjoy.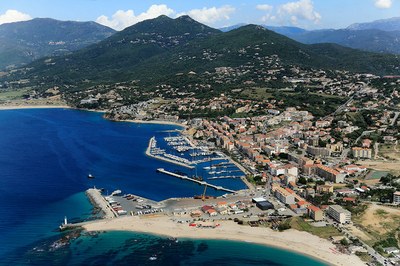 Photo of the port from marina website
Position 41°40′ 49″N, 08°54'E (harbor)
Docking
On approach, be aware of the commercial traffic (ferries). The port has two basins. The west one has a depth of 3.5m and the eastern basin has 6m. If approaching at night, take care as some breakwater lights are hidden by rocks.
The town has all services.
Last updated July 2018.
Places
Corsica, France, Propriano