Previous Page
General Info
This town lies on the banks of the River Solenzara on the east coast of Corsica. It is a quiet and rural location with a picturesque little village and traditional houses lining narrow streets.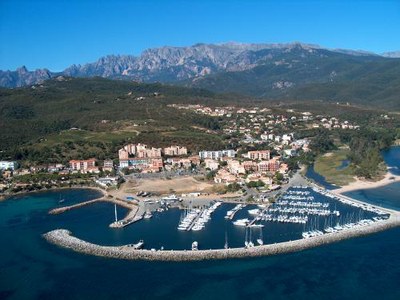 Photo from www.france-voyage.com
Position 41° 51.34'N, 09° 24.24'E (harbour entrance)
Docking
The marina is easy to identify by its high white telecom mast on the breakwater marked 'Solenzara'. Approach from the east to avoid the rocks and shoals on the western side of the entrance. The entrance is dredged to 3m. The shelter is good.
Last updated July 2018.
Places
Corsica, France, Solenzara