Previous Page
General Info
This well-sheltered port lies about 5nm NW of Concarneau and is sited at the head of a deep inlet to the east of the Odet River, in Benodet Bay.
Position 47° 53′ 29″ N, 03° 58'14″W (river entrance)
Docking
The large marina here offers good shelter and is a good place to get work done and a secure place to leave the boat. The marina cannot be entered at low tide, but there are waiting for buoys in the river.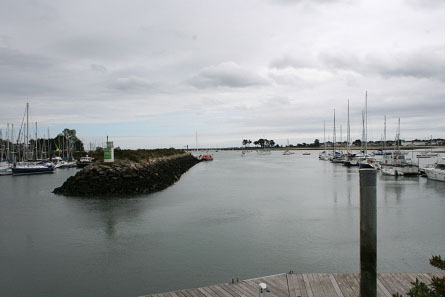 The nearest town is a 1-mile walk over the causeway to La Foret-Fouesnant.
This is a good place to over-winter the boat.
Last updated February 2018.
Places
Atlantic Coast (France), France, Port-La-Foret