Previous Page
General Info
Tucked into the eastern side of the Baie de Lannion, Trebeurden  offers one of the only two coastal marinas between Lezardrieux and L'Aber Wrac'h. The other being the new marina at Roscoff. (Both Treguier and Morlaix being an hour or more's motoring up rivers).
The main part of this laid-back holiday town lies a 10 minute walk up hill from the marina. There are great sandy beaches each side of the marina.
Position 48° 46'21″N, 03° 35'16″W (marina)
Docking
This sheltered marina is protected by a cill which is open a minimum of 7 hrs per tide and sometimes almost the whole tide.
There are sheltered buoys in the bay to the east of the marina and, depending on the wind direction, plenty of anchorages in the vicinity.
Last updated April 2016.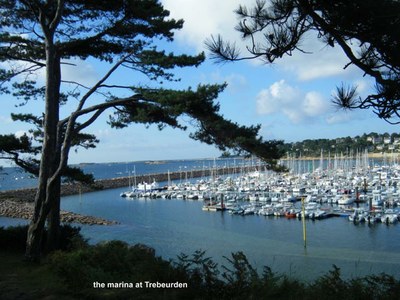 Places
Channel/North Sea Coast (France), France, Trebeurden