Previous Page
General Info
A convenient port when transiting Le Chenal de Four. Situated at the entrance to the Rade de Brest at the southern end of the Chanel.
Position 48° 16.9′ N, 4° 35.2′ W.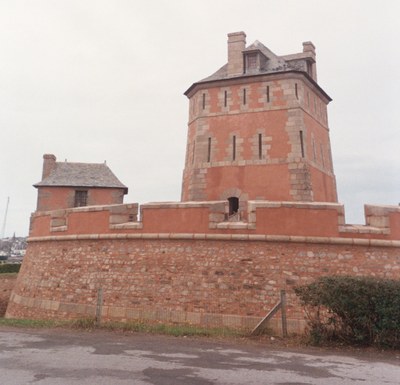 Camaret-sur_Mer Vauban Tower © J. Cayley
Docking
Update May 2015: The damage caused by the gales in winter 2013-2014 to the pontoons in both marinas has been repaired and boats can berth normally.
Port Vauban, just inside the northern breakwater, is the usual berth for visiting craft.
The inner part of the harbor is close to the town and offers a greater degree of shelter in very strong winds. There are two berthing areas here; Port Styvel, adjacent to the causeway, is for local boats only and Port du Notic, south of Port Styvel, may have some visitors berths although it is unknown when the damage here will be repaired.
During the summer, there are also 20 or so of white visitors' buoys outside Port Vauban.
Yacht Clubs
Places
Atlantic Coast (France), Camaret-sur-mer, France