Previous Page
General Info
Located just 3nm south of St Quay-Portrieux, this tidal port is an attractive little town in which to spend a few days. It has great, safe beaches, with a seawater, swimming pool and a paddling pool immediately adjacent to the marina.
In the past, it was one of the main home ports for boats fishing for cod off Newfoundland. 'La Morue en Fete' (The'Salt Cod festival) is a lively and colorful event, held each summer, to celebrate the town's heritage.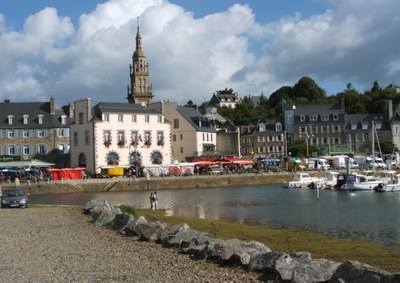 Market day in Binic (photo by Val Ellis)
Location 48° 36'03″N, 02° 48'54″W (harbour entrance)
Docking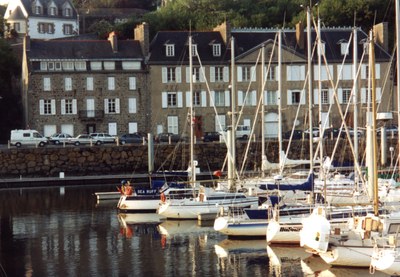 Binic Marina (photo by Val Ellis)
The original port is now the marina, controlled by a locked gate. Access is possible when the tidal height is 8.5m. The gate closes when the tide drops to 9m. On neap tides, the gate does not open on every tide, but since the installation of a new type of gate, access is now possible more frequently and for longer than previously. See the website for the opening times.
The outer harbor is accessible above half tide and it is possible to moor against the outer wall to wait for the lock. Beware of the strong tides at the marina entrance when the gates open.
The is no anchoring in the outer harbor.
Last updated July 2016.
Places
Binic, Channel/North Sea Coast (France), France