Previous Page
General Info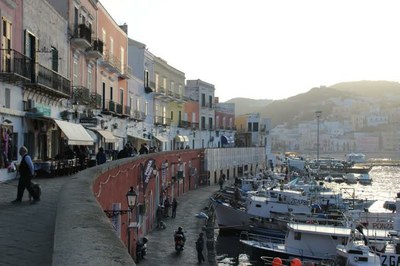 Another of the tiny islands making up the group of the Pontine Islands in the Tyrrhenian Sea. The island is known for its Blue Grottos and is charming.
Position 40° 53.8'N, 012° 57.7'E (harbour).
Docking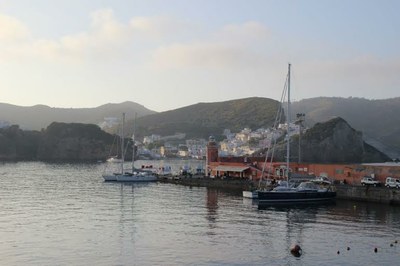 There are several small pontoons in the harbour and help is offered for mooring. It is however shallow draught here and if your boat needs more than 1.80m of water, you will likely have a problem.
It is also possible to berth overnight at the hydrofoil berth on the port side of the harbour next to the small orange lighthouse (see photo courtesy of Berthold Notthoff who visited in 2015). However tying up here can only be done from 17:00 – 08:00 and then you must leave. There is no water or electricity here.
In strong NE winds there may be a swell in the harbour, otherwise, the shelter is good.
There is also room to anchor, with care, at Ponza town, or in one of the many bays around the island. Be sure to keep clear of the ferry turning area. Sometimes, in the height of the season, the harbour gets too crowded and anchoring is banned.
Last updated March 2017.
Places
Italy, Ponza (Pontine Islands), West Coast Islands