Previous Page
General Info
Description:
The entrance to the Brisbane River is along the west coast of Moreton Bay, towards the southern end. The commercial port is obvious near the river mouth; the city of Brisbane lies about 17 miles upstream. Nearby coverage includes: Scarborough, Manly and Gold Coast
Entrance Notes or Cautions:
The river bar is deep and may be crossed in any weather conditions or tidal state.
Cruiser Highlights:
A useful guide for cruisers to Brisbane can be found on s/v Ceilydh's blog.
Position:
27°28'25″S 153°1'56″E
Clearance
For full details of Clearance into Australia, see the Noonsite Australia Formalities page.
Australian Border Force and the Department of Agriculture carry out customs, immigration and biosecurity formalities here.
Southport is also a foreign vessel entry port. This may be easier for some yachts compared with coming up the river to Rivergate.
The yacht clearance boarding station is at the Rivergate Marina. This is located just before the first bridge in the Brisbane River. Their website (http://rivergate.com.au) has detailed information about clearing customs.
It is 30nm from the NE channel to Rivergate Marina, 6 miles further if you come through the NW channel. Current in the river is strong at Rivergate Marina; you may want to arrive at slack water particularly if short handed.
Yachts must notify Customs a minimum of 96 hours in advance of arrival. This can be done by sending an email to [email protected]; sending a fax to +61 2 6275 6331; phoning Australian Customs National Communications Centre on telephone number +61 3 9244 8973. Clearance is done by Customs, Immigration, and Quarantine.
At Rivergate Marina, yachts must proceed directly to the Customs & Quarantine Berth (indicated by yellow signs) and the marina will organize for all the officials to come to your boat.
Note that this marina is located 10 miles from the city centre, just east of the M1 River Bridge (see view of Rivergate marina below). It is remote with very few facilities close-by.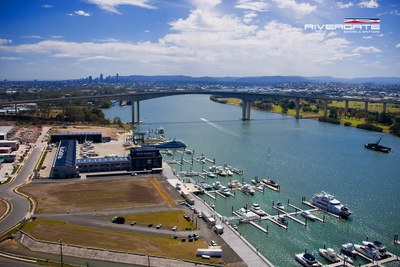 If you arrive on a weekend, you may have to get cleared in by quarantine which charges a weekend or after hours fee (approx. double the normal fee). Alternatively, Customs may just lock the gate and leave you there until Monday morning when Quarantine will clear you in (saving you the after-hours fee). This is not guaranteed, however.
The Customs office does not permit anchoring at Mud Island.
Brisbane Regional Harbour Master:
Phone: 07 3632 7500
Email: [email protected]
Last updated: December 2019
Related Businesses
Australian Border Force

The Australian Border Force (ABF) is an operationally independent body within the Australian Government's Home Affairs portfolio and plays an important role at he country's... Read More

Department of Agriculture – Australia

Address: 18 Marcus Clarke St, GPO Box 858, Canberra, ACT, Australia, 2601

Australia's Department of Agriculture, Fisheries and Forestry manages the country's biosecurity.Under the Biosecurity Act 2015, all international vessels and goods become subject to biosecurity control... Read More
Docking
The city of Brisbane provides a unique opportunity for visiting yachts to anchor or moor in the heart of a major urban centre. The Brisbane River is navigable by deep-draft vessels the 12 miles upriver to the city. Low bridge clearances there restrict further upstream excursions by masted yachts. Note that the river can run at 3kn at times.
Anchorages
There are anchorages along the eastern shore of the river opposite Eagle Street Pier, just upstream of the Gateway Bridge on the right-hand side of the river, or along the western shore south of the pile moorings at the Botanic Gardens. All anchorages and marinas are affected by ferry wakes throughout the day; however commercial traffic ceases overnight.
It is also possible to anchor on the south bank near Colmslie Reserve, just past the Gateway Bridge. This anchorage is popular with liveaboards and the area has recently been revamped with fresh water taps, public toilets, and a dinghy wharf. There is also a swimming pool within walking distance where hot showers can be had for $2.00 and supermarkets are about 2km away. Take care leaving your dinghy for extended periods here as security can be a problem.
Moreton Bay
Brisbane lies in the Moreton Bay area and new anchoring and mooring restrictions have been implemented as part of the Marina Parks (Moreton Bay) Zoning Plan 2019.
The new restriction states: A person must not anchor or moor a vessel or aircraft in the marine park for more than 120 days in any 12-month period.
For more information read:
Marina Parks (Moreton Bay) Zoning Plan 2019
Marinas
This is a very popular port and finding a berth can be quite a challenge. It is advisable to plan ahead if possible. Dockside is a reasonable place to stay if you want to be downtown.
An alternative is to use a marina further from the city, such as those at Manly (to the south) or Scarborough or Bribie Island to the north.
Whilst Rivergate Marina is the official clearance station, many cruising boats move on after clearing into a marina/anchorage closer to the city and facilities.
Security Note – In the past, there have been dinghy thefts reported by boats at the Garden Point Moorings adjacent to downtown Brisbane. Be sure to secure your dinghy and engine at all times.
Last updated: March 2018
Related Businesses
Brisbane Port

Address: Australia,

Brisbane Ship Lifts & Boatyard

Address: 28 Wyuna Crt, Hemmant, Queensland, 4174

Deep water moorings, WiFi, boatyard with 65-ton travelift and repair facilities. Long term shore storage.... Read More

Dockside Marina

Address: 44 Ferry Street, Kangaroo Point, Brisbane,

Located just south of the Story Bridge and the city. Quite a long sail up the river. Dockside marina was largely rebuilt after the 2011... Read More

Garden Point Moorings

Address: Brisbane River, Botanic Gardens, Brisbane, Australia,

60 pile moorings operated by the City (formerly Port of Brisbane). Minimum stay 1 week. A mooring is free if no boat is between the... Read More

Heron's Moorings

Address: 95 Aquarium Ave, Hemmant,

Horizon Shores Marina – Brisbane

Address: Cabbage Tree Point Rd, Woongoolba,

All facilities, fuel berth, chandlery, boatyard with 70-ton travel lift, cafe.... Read More

Pacific Harbour Marina

Address: Marina Boulevard, Banskia Beach, Bribie Island, Queensland,

All usual facilities. Part of a golfing resort. Travel lift, chandlery, some repairs.... Read More

Port of Brisbane Corporation

Address: Botanic Gardens Moorings, Brisbane,

Extremely economical, fore & aft pile moorings, as well as showers and a laundry.... Read More

Queensland Cruising Yacht Club

Address: Sinbad Street, Shorncliffe, Queensland, Australia, 4017

Located at the mouth of Cabbage Tree Creek, the yacht club marina is close to the Brisbane River and the yacht clearing station, but outside... Read More

Rivergate Marina and Shipyard

Address: 7 Rivergate Place, Murarrie, Brisbane, Queensland, Australia, 4172

Now the yacht clearing station. 105 berth marina with all the latest facilities plus discounted berth and fuel rates. Shipyard with 75 & 300-ton travel... Read More

Royal Queensland Yacht Squadron

Address: 578 Royal Esplanade, Manly, Queensland, Australia,
Yacht Clubs
Related Businesses
Queensland Cruising Yacht Club

Address: Sinbad Street, Shorncliffe, Queensland, Australia, 4017

Located at the mouth of Cabbage Tree Creek, the yacht club marina is close to the Brisbane River and the yacht clearing station, but outside... Read More
Courtesy Flag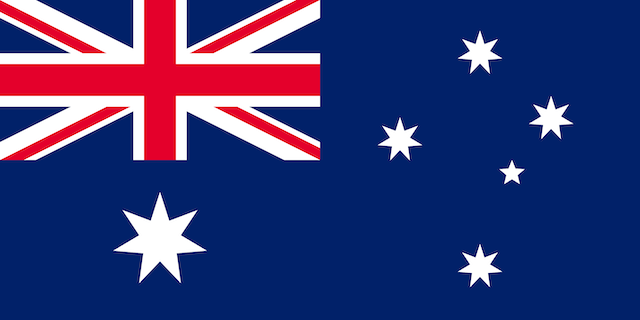 YachtFlags.com offers a discount to Noonsite members.
YachtFlags.com provides high quality courtesy flags that are manufactured in durable Knitted Polyester fabric. Knitted so that the fabric itself does not deteriorate in the constant movement that marine flags are usually exposed to, and polyester so that the flag does not weaken in the strong UV-light usually found in the main sailing areas of the world.
Use the coupon code NOONSITE_5A2B when checking out to get 10% off today.
Buy Now On YachtFlags.com
Places