Description:
Kwandang is a town in North Gorontalo, which lies on the northern Sulawesi arm, known as the Minahasa Peninsula. It is the regency seat of North Gorontola and a medium size port with lots of facilities including a hospital, airport and marine parts and services.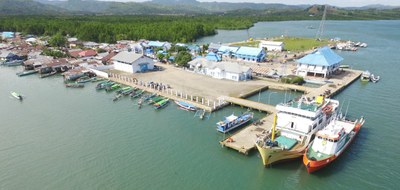 The beautiful island of Saronde with mooring buoys is only 7km away. Saronde Island is the number one tourist destination in this region and is serviced by a sea-taxi from Kwandang taking 30-40 minutes.
Position:
00° 55.40'N, 122° 51.81' E (Saronde Island)
Read and Post Related Comments
If you have information for this section, or feedback on businesses used, please let us know at [email protected]. We also welcome new information about businesses you have used (see Related Businesses).