Previous Page
General Info
Jacksonville is a commercial and cruise ship port, situated on the St. Johns River. It is the largest port in Northeast Florida before crossing the Georgia state line. There is a selection of docks and marinas as well as most other yachting services available here. The downtown area and port are a few miles inland, but marinas, anchorages, and other services can be found nearer to the sea. Some cruisers take the option of continuing up the river to Green Cove Springs.
Jacksonville and the St.Johns River is a gateway of sorts, a break between "simple" Florida navigation and the often-troublesome deltas of Georgia. South of Jacksonville, the Intracoastal Waterway (ICW) is relatively straightforward with tides and tidal streams making less effect on navigation. North of Jacksonville, the ICW becomes complicated to navigate: the estuaries and inlets offer tides up to 7-9ft and some tidal streams can run as hard as 2-3 knots. In this area, dredging is constant but success is short-lived and the standard ICW depth of 9-12ft MLLW is not to be trusted.
Caution should be exercised near bridges and narrow channels where tidal streams can be strong. Follow any buoys and channel markings even if they appear out of place from the chart. Low tide can leave many dry areas and it is normal to hear Sécurité VHF calls regarding deep-draught vessels running aground: tugs and sailing yachts with deep keels announce that they are awaiting a rising tide before they can continue.
When following electronic charts in the area north of Jacksonville, FL, do not always follow the "suggested line" rather follow the soundings, which change frequently due to silting of the bottom. Never cut corners. If you rely on electronic charts, keep your charts up-to-date when navigating in the coastal estuaries of Georgia and the Carolinas. In this area, the bottom is soft sand and silt. Cruisers regularly anchor in good holding to await better tidal conditions. Occasionally, it is impossible for cruising yachts (motor and sail) to continue and will be forced to anchor in the channel, so keep a good watch at all times, especially in low visibility conditions.
Position: 30° 23.89'N, 81° 22.41'W (river entrance)
Clearance
This is a Port of Entry.
This port is designated as a Class A Port of entry for all incoming vessels arriving from foreign ports.
See USA Formalities for full details on clearing into and out of the USA.
Last updated: September 2016.
Docking
Jacksonville is a large metropolitan area with every possible amenity. The primary area for cruisers' marinas is near the northeast edge of the city about five miles after passing under the first large suspension bridge, but there are a few marinas along the ICW to seaward. All of the bridges in the Jacksonville area have clearance enough for cruise ships, container ships, and military vessels to pass well up the river.
The City of Green Cove Springs is more than 40 miles up the St. John's River, but it is a popular destination for leisurely cruisers to the area. The city offers docking with power hookups. There is a public dock/ramp right across the street from a grocery supermarket – easy for dinghy and resupply. Some yachts anchor in a cove near the Elk Club and use a drainage ditch for a dinghy dock.
Inland of Jacksonville, many viable marinas can be found even a hundred miles upriver when the St. Johns River connects to a series of inland lakes. However, Noonsite will keep primarily to the marinas closer to the sea.
Anchoring is welcome most anywhere along the St. John's River and there are frequent public docks/ramps. In the tributaries, there are local restaurants and parks.
Last updated September 2016.
Seafarers Marina
Related Businesses
Courtesy Flag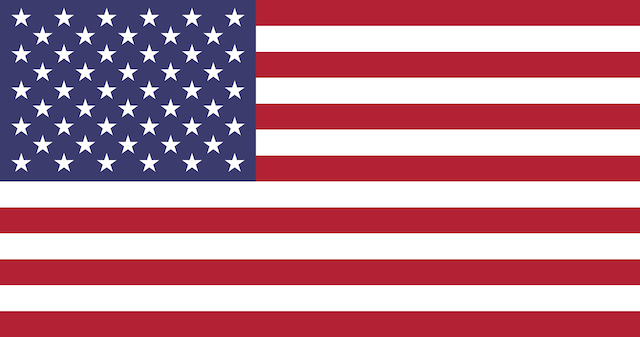 YachtFlags.com offers a discount to Noonsite members.
YachtFlags.com provides high quality courtesy flags that are manufactured in durable Knitted Polyester fabric. Knitted so that the fabric itself does not deteriorate in the constant movement that marine flags are usually exposed to, and polyester so that the flag does not weaken in the strong UV-light usually found in the main sailing areas of the world.
Use the coupon code NOONSITE_5A2B when checking out to get 10% off today.
Buy Now On YachtFlags.com
Places