Previous Page
General Info
Houston is a sprawling metropolis on the western side of a large bay. The bay lies behind two barrier islands (Galveston Island and the Bolivar Peninsula) and is split into two large lobes: Galveston Bay (west) and Trinity Bay (east). Like elsewhere on the Gulf Coast of the United States, this area is serviced by the Intracoastal Waterway (ICW).
Houston is one of the largest cities (by area) in the United States and is, by far, the largest city on the Gulf Coast outside of Florida. Among many other things, it is famous for being the control center for nearly all the NASA manned space flight missions. Even more so than Cape Canaveral, this area offers more touristic and educational opportunities: whilst the Space Coast is where the rockets were/are launched, there is less to see there (touristically speaking) than the Houston Space Center and the Johnson Space Flight Center.
Many of the facilities and yachting services are centered around Clear Lake – specifically near the suburbs of Kemah and Seabrook. Most of the large marinas in this area are only a short taxi ride away from the Space Flight centers.
Galveston is a city on Galveston Island. Galveston has a major cruise terminal. The cruise terminal has bunkering facilities for larger yachts, but otherwise, there is only one yacht basin. It is the closest major marina to the sea.
There is also a major industrial port (oil exports) in Texas City. This port has absolutely no facilities for private yachts. There is a US Coast Guard security/exclusion zone near the port and yachts should not approach this area for any reason.
Galveston Bay/Trinity Bay and Mobile Bay are similar in many ways; however, whilst Mobile Bay receives most of the yachting traffic due to its proximity to Florida and access to the inland waterways/rivers, Mobile has arguably less variety in cruising opportunities. Also, Houston is highly developed, has far more marinas, and anchorages are plentiful.
There is a prevailing southerly and easterly wind in the bay area. North-northwesterly winds are less common.
Position: 29° 19.95'N, 94° 40.70'W (entrance to Galveston Bay)
Clearance
This is a Port of Entry.
See USA Formalities for full details on clearing into and out of the USA.
There are some clearance facilities in the Galveston (town) area, but they are primarily dedicated to the cruise ship terminal and are not set up for informal arrivals and cruising yachts. Yachts arriving from abroad must clear in at the Seaport, which is actually near downtown and quite far inland. Local advice is to clear in at a more accessible Port of Entry such as New Orleans or Mobile Bay and then proceed to Houston. Freeport, to the west, is also a nearby Port of Entry with clearance for small yachts.
Last updated: December 2016.
Docking
Most yachting facilities are centered around Clear Lake in the Kemah/Seabrook area. Keep to the ship channel whenever possible. There are some obstructions in the area, including fishing floats, oil rigs, pipeline maintenance structures, and other uncharted obstructions. These may be lit or unlit. It is not advised to approach or make passages in this area at night outside the shipping channel.
There is no dedicated channel between the main shipping channel, but there is an approach channel into the Clear Lake area. There are dedicated "boater cuts" extending perpendicular from the ship channel. It is strongly advised to use these cuts rather than sailing straight to your destination.
Access to many of the Clear Lake marinas is behind a bridge. The bridge is fixed at 73ft.
Due to the heightened amount of ship traffic, there is a Vessel Traffic Service (VTS) system in place in the Houston/Galveston area. Private yachts with an LOA more than 40m/131ft are required to participate. Private yachts more than 20m/66ft are required to monitor the VTS working channel as well as VHF Channel 16. Private yachts less than 20m/66ft are not required to participate with the VTS requirements; however, while navigating in the Houston/Galveston area you are required by law to comply with all VTS instructions given on VHF Channel 16, as well as all other practices of safe navigation and seamanship. Please consult this USCG guide – VTS Houston/Galveston for more information.
Anchorages
There are numerous anchorages around the Houston/Galveston Bay area. The ICW runs within the Bolivar Peninsula as is often too narrow to safely anchor. (Do not anchor in any channel.) Most of this area features thick mud with good holding.
Take caution when anchoring in certain areas near developments. It is common to use the bay as a dumping ground and the seabed is sometimes spoiled.
Near the Galveston Bay Inlet, try to the east immediately after passing the jetty. These areas outside the Houston Ship Channel are good for quick exits and early departures into the Gulf of Mexico.
In the middle of the bay, there is a man-made island. It is possible to anchor in this area, but wakes from ship traffic is regular.
There are many anchorages around Clear Lake near the marinas, but due to the marinas, there is a lot of recreational traffic. It is possible to dock against the Kemah boardwalk for free for access to the downtown amenities. You may be able to stay overnight; however, long stays of multiple days and nights are not allowed.
Last updated: May 2019
Related Businesses
Freeport Marina

Address: 101 West Brazos, Freeport, Texas, USA, 77541

Full-service marina with dockage for 200 yachts up to 65ft. All amenities: 30/50amp power, water, wifi, 24-hour security. Some service/maintenance available. This marina is behind a... Read More

Surfside Marina

Address: 827 Gulf Road, Surfside Beach, Gulf Coast, USA, TX 77541
Yacht Clubs
Related Businesses
Bridge Harbor Yacht Club

Address: 411 Sailfish Avenue, Freeport, Gulf Coast, USA, TX 77541

Full service marina and yacht club with dockage for 300 yachts up to 100ft. Transient yachts welcome with reservation. Max draught 8ft. All amenities: 30/50/100amp... Read More
Courtesy Flag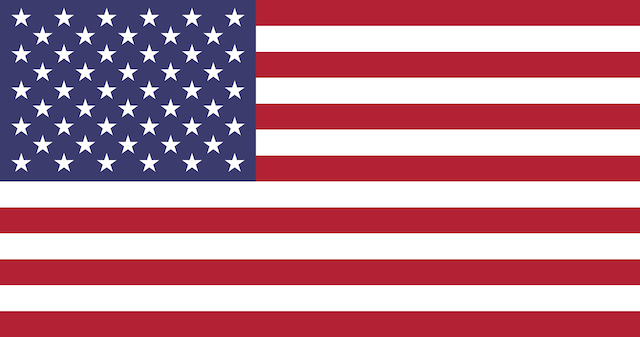 YachtFlags.com offers a discount to Noonsite members.
YachtFlags.com provides high quality courtesy flags that are manufactured in durable Knitted Polyester fabric. Knitted so that the fabric itself does not deteriorate in the constant movement that marine flags are usually exposed to, and polyester so that the flag does not weaken in the strong UV-light usually found in the main sailing areas of the world.
Use the coupon code NOONSITE_5A2B when checking out to get 10% off today.
Buy Now On YachtFlags.com
Places