Previous Page
General Info
COVID19: OPEN PORT FOR FOREIGN VESSELS
Description:
Savannah, Georgia, is a historic east coast city that appears to be right out of a movie set. In fact, countless movies have been filmed here, including Forrest Gump, Glory, and Midnight In the Garden of Good and Evil.
Savannah was also a major port town and it has played roles in United States history as far back as the American Revolution. The Savannah River is wide and deep, leading to a major commercial port, and the offshoot tributaries and Intracoastal Waterway (ICW) make for plenty of spaces for marinas.
Cruiser Highlights:
Other than its obvious draws for shore-based tourism, it is a must-see stop for any cruiser visiting the southern USA. Facilities are plentiful, anchorages are basically everywhere, and the scenery is unique.
Entrance Notes and Cautions:
Navigational Considerations
The Savannah area, including the adjacent rivers and ICW, offer some navigational challenges as it is an estuary with a significant tidal range. Because of this, the Georgia coastline has a reputation for being difficult for new cruisers. However, the seabed is often soft and forgiving and the tidal range (8ft in some areas) makes groundings temporary, but careful planning may be needed. Time your departure or arrival with the flood or ebb in order to avoid fighting heavy currents. Some currents can reach up to 2-3 knots (or more with the celestial tide).
There is an area of special interest approximately 15 miles south of Savannah along the ICW: Hell Gate. Hell Gate has located approximately: 31º51.748N, 081º04.991W. This is a narrow cut that notoriously silts to extremely shallow depths. The depths at MLLW may be the only 3ft/1m. The tide can add 7-9ft. Plan your arrival for high-tide (+/-1hr) and follow the buoys carefully: they are moved/updated regularly to reflect the silting. If you miss the window, it is possible to go around, adding more than 2 hours to your voyage.
Access to shore may be difficult in some areas, so landing a dinghy may not be possible at certain times of the day.
The marine grass in this area is set into the extremely soft mud.
The Georgia coast experiences a daily cycle of sea breezes. Inclement weather from inland can be stalled by the afternoon onshore winds, but the opposite can happen if westerly winds are added to the morning land-breeze.
Position:
32° 02.15'N, 80° 52.84'W (Savannah River entrance)
Clearance
This is a Port of Entry.
See USA Formalities for full details on clearing into and out of the USA.
This CBP Port of Entry is directly downtown near the waterfront, not in the industrial port, making this a convenient arrival port to the USA. It is possible to dock against the city quay and walk to the offices. If arriving after hours, call the phone number to report your arrival, but DO NOT DISEMBARK until instructed by the CBP official. Leave your Q-flag up until clearance procedures have been conducted.
Last updated: November 2017.
Docking
Anchorages:
There are countless anchorages in this tidal area. Ensure you are aware of the new anchoring restrictions which came into force on January 1, 2020. Keep in mind, however, that the tidal range may be 6-10ft. Also, the tides cause strong currents around bends and in narrow inlets. Set your anchor in a way that allows for 360º swing. Another common practice is to set two anchors, especially if preparing for bad weather.
The remote areas outside of Savannah are very flat and trees are sometimes scarce. The area is not prone to heavy thunderstorms, but lightning strikes are possible.
Remember: never anchor in a channel and always light your yacht appropriately. If anchored during daylight hours, use the appropriate day-mark.
For details of anchoring restrictions see Georgia Estuarine (Marine) Anchoring Law. A good source for more information is the Facebook group Save Georgia's Anchorages.

Town Quay:
Savannah has a city quay directly downtown on the boardwalk.
Marinas:
Most marina facilities and yachting services are just outside Savannah to the south along the ICW. There are significant boatyard and commissioning facilities along the Wilmington River (ICW) including a major commissioning yard and drydock for mega-yachts.
Thunderbolt is a suburb with a high concentration of marinas and boatyards. Also, Whitemarsh and Wilmington Island have numerous marinas for cruising yachts.
A few of the marinas listed here may be outside of Savannah proper, but no more than a day's cruise away to the south. Immediately across the Savannah River from downtown Savannah is the state of South Carolina; for this reason, see the next port to the north (Hilton Head) for marinas there.
Last updated: August 2021
Related Businesses
Courtesy Flag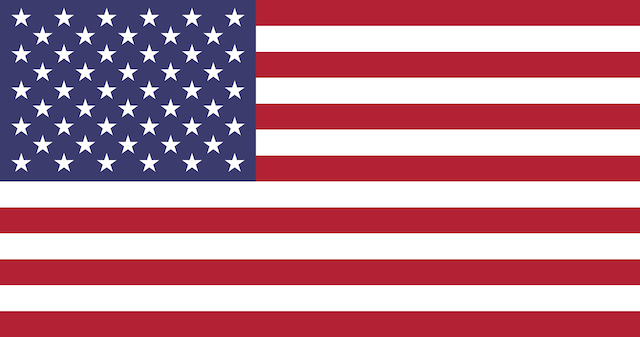 YachtFlags.com offers a discount to Noonsite members.
YachtFlags.com provides high quality courtesy flags that are manufactured in durable Knitted Polyester fabric. Knitted so that the fabric itself does not deteriorate in the constant movement that marine flags are usually exposed to, and polyester so that the flag does not weaken in the strong UV-light usually found in the main sailing areas of the world.
Use the coupon code NOONSITE_5A2B when checking out to get 10% off today.
Buy Now On YachtFlags.com
Places