Explore: Crystal River (Nature Coast)
Previous Page
General Info
Florida's "Nature Coast" is a 140nm stretch of coastline along the Gulf of Mexico. The 400,000 hectare stretch of land is home to nineteen endangered species. The coast is low-lying mostly consisting of narrow rivers and estuaries that extend for many miles inland. The area appears remote and unspoiled by development. Some cruisers claim that it is reminiscent of a bygone era of cruising long before huge full-service marinas became prevalent.
There are four villages with varying levels of cruising facilities: Steinhatchee, Suwannee, Cedar Key, and Crystal River.
Cedar Key is a semi-offshore cluster of islands approximately 58nm from the mouth of the Anclote River (Tarpon Springs).
Crystal River is both a river and a town approximately 45nm north of Tarpon Springs.
Suwannee is a village on the Suwannee River approximately 70nm north of Tarpon Springs.
Steinhatchee (25nm north of Suwannee) is reported to be quite cruising yacht friendly although the dredging is controlled at only 5.5ft.
All four are possible options for cruisers who do not wish to make the 150nm open-water passage from Tarpon Springs to Carrabelle, FL, though all three have their difficulties. This area is not serviced by the protected waters of the Intracoastal Waterway (ICW). Care must be exercised on all approaches and extreme shallows exist along the entire northwest coast.
Occasionally, an exceptionally low tide is known to occur in these areas, especially when a celestial low-tide occurs in conjunction with a strong easterly wind.
Crystal River is significantly more protected and "cruising friendly" than Cedar Key as there are no protected marinas for large yachts at Cedar Key. The Suwannee River is also reported to be inaccessible to deep-draught vessels of more than 4.5ft (at low-low tide). Similarly, Steinhatchee's approach channel and river is reported to be dredged at only 5.5ft. Cedar Key does offer one of the only possible stops along the relatively inaccessible west coast of Florida that is not situated on a river. If you are cruising the coast of Florida and you wish to cut the "big" jump outside the ICW down by at least one-third, a stop at Crystal River is a solid option for almost any cruising yacht.
Position 28° 53.65'N, 82° 35.92'W (Pete's Pier, Crystal River)
Clearance
This is NOT a recognized Port of Entry by the US Customs and Border Protection.
See USA Formalities for full details on clearing into and out of the USA.
If you are arriving from abroad, customs clearance and immigration procedures must be conducted elsewhere before proceeding to this port.
The nearest CBP Reporting Station is located in St. Petersburg (Clearwater).
Docking
Steinhatchee River access is well marked and dredged to at least 5.5ft. The channel is at least 50ft wide. Careful pilotage is required, but many cruisers report extremely pleasant stays in Steinhatchee.
Suwannee River access is difficult but possible. Shoal draught (4.5ft or less) ideal.
Cedar Key dockage for yachts is essentially non-existent. The anchorage in the area of the Cedar Key Fishing Pier is commonly used by cruisers who then dinghy in. The Fishing Pier is built far too high to tie up to. Dinghy's may be tied up at many places along the Cedar Key waterfront. There is an inner harbor accessible only to very small boats, which can only be entered at high tide: at low tide, the harbor dries out. (Cedar Key Marina II is reported not approachable by deep-draught vessels of any kind.)
Dockage, marinas, and anchorages on the Crystal River and the City of Crystal River are readily available. If the docks seem too small for a cruising yacht, simply anchor off and dinghy in. The area is very cruiser-friendly.
Last updated: September 2016.
Related Businesses
Cedar Key Waterfront

Address: Dock Street, Cedar Key, Florida, USA, FL 32625

No dockage, but tie-up for dinghy and anchorage plentiful. Waterfront shops and restaurants, hardware store, market, park. Facilities minimal.... Read More

Gateway Marina – Nature Coast

Address: 90 S.E. 910th Avenue, Suwannee, Nature Coast, Florida, USA, FL 34429

Dockage for yachts up to 60ft, 14ft beam. Transient or long-term space available. 15/30amp. Marine supply store. Shallow-draught approach to Suwannee River at 4.5ft MLLW:... Read More

Sea Hag Marina

Address: 322 Riverside Drive, Steinhatchee, Crystal River, Florida, USA, FL 32359

Full-service marina on the Steinhatchee River at Marker #47. Toilets, showers, 30/50amp power, water. Shop, marine supplies. Service/repairs. Cruiser-friendly for yachts of any length that... Read More
Courtesy Flag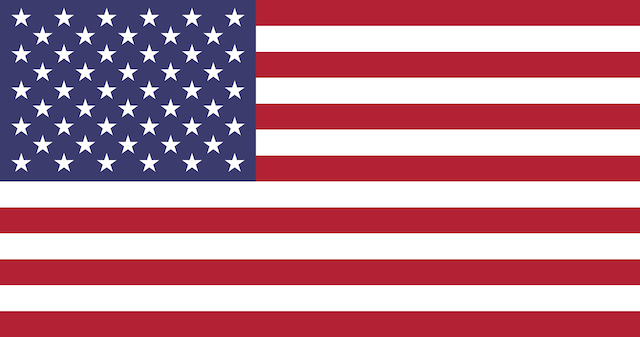 YachtFlags.com offers a discount to Noonsite members.
YachtFlags.com provides high quality courtesy flags that are manufactured in durable Knitted Polyester fabric. Knitted so that the fabric itself does not deteriorate in the constant movement that marine flags are usually exposed to, and polyester so that the flag does not weaken in the strong UV-light usually found in the main sailing areas of the world.
Use the coupon code NOONSITE_5A2B when checking out to get 10% off today.
Buy Now On YachtFlags.com
Places