Previous Page
General Info
COVID-19: OPEN PORT
Description:
Bristol, with its long seafaring history, is a fascinating city for cruising sailors to visit. In the last twenty years the docks have been transformed and the area around, revitalised. Yachts can sail up the River Avon, through the Gorge and right into the heart of the city.
Bristol Port is one of the UK's major ports and as such is used by a wide range of merchant vessels with draughts up to 14.5m, ranging from bulk carriers carrying up to 100,000 tons of coal, through car carriers with up to 6,000 cars on board, to jet fuel tankers and a host of general cargo ships of differing sizes. In addition, the unique tidal conditions present navigational challenges which should not be under-estimated.
Whilst the trip up the River Avon takes a little time, it is well worth it and the marinas here offer a secure place to leave your boat while travelling ashore. Bristol is an excellent base from which to explore the SW of the UK, and the marinas here are much cheaper than on the South coast.
Position:
51° 30.36'N, 02° 43.38'W (R. Avon entrance)
Docking
Any kind of approach to Bristol needs good timing and planning. The tides in the Severn Estuary are fierce with ranges of up to 13m. These will have to be negotiated before you get anywhere near the River Avon. Streams can reach up to 5 knots at springs and 3 Knots at neaps.
The marina at Portishead makes timing your arrival at the entrance to the Avon, a relatively simple matter, however with such a tidal range the correct timing of harbour approaches is crucial. The cross-tide at Avonmouth can be 5 knots.
Yachts bound for Bristol must keep a listening watch on VHF channel 12 at all times. When passing Black Rock (just under a mile before the first lock) call City Docks Radio on VHF channel 14 (low power) to make contact. A further call should be made to City Docks Radio for final instructions on entering the lock when passing Hotwells Pontoons.
It is 6 miles up the Avon to the city docks, and yachts must aim to be at the river entrance 2 hours before HW Avonmouth. After passing under Brunel's suspension bridge, the Cumberland Basin lock is not far, just around the next bend. Once through into the Floating Harbour, there is a wide number of options for berthing.
The lock into the Floating Harbour only opens from a couple of hours before HW to about 15 minutes before HW. Visiting vessels, therefore, need to arrive at the lock entrance within this window of time. If you miss the lock by arriving too late you will have no alternative other than to exit the River Avon completely, as there is nowhere to stop safely while awaiting the next tide.
Cumberland Basin Lock
Dock Master
Tel:+44 (0)117 927 3633
VHF Channel 14 "City Docks Radio" (use low power)
The lock opens at HW -2½, HW -1½ and HW -¼ If the last lock-in is missed, call VHF channel 12 for advice. The river dries, but the mud at the waiting pontoons is soft. The lockmaster is on duty from 3 hours before HW until about 45 minutes after. The bridges are not opened if the level in the river is above the level in the Floating Harbour. Nor are they opened between 08:00-09:00 and 17:00-18:00 (Mon-Fri).
Useful Telephone Numbers & Websites
Bristol VTS: 0117 980 2638
Bristol City Docks: 0117 903 1484
Portishead Quays Marina: 01275 841 941
Bristol Port Craft Navigation Guidelines
Arrival to and Departure from Bristol Harbour
Bristol: A Visit to Portishead Quays Marina (September 2016)
Last updated October 2016.
Related Businesses
Yacht Clubs
Related Businesses
Bristol Avon Sailing Club

Address: The Clubhouse, Mead Lane, Bristol, West Coast, United Kingdom, BS31 3ER

Bristol Corinthian YC

Address: Cheddar Road, Axbridge, Somerset, BS26 2DL

Cabot Cruising Club

Address: "John Sebastian", (The old Light Ship in Bathurst Basin), Bathurst Parade, Bristol, West Coast, United Kingdom, BS1 6UB

Tel:+44(0)117 926 8318 or +44 (0) 7774 890814 (Commodore)

http://www.cabotcruisingclub.co.uk/

[email protected] (Commodore)

Bar and snacks. Saturday social events.

Moorings: Frank Pring - 07773 106793 - [email protected] Read More

Weston Bay Yacht Club

Address: 1 Farm Road, Weston Super Mare, Somerset, BS22 8BA
Courtesy Flag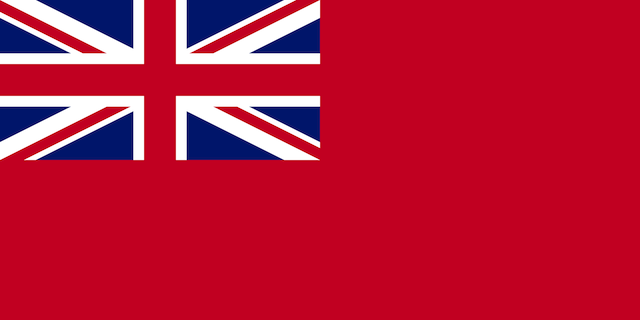 YachtFlags.com offers a discount to Noonsite members.
YachtFlags.com provides high quality courtesy flags that are manufactured in durable Knitted Polyester fabric. Knitted so that the fabric itself does not deteriorate in the constant movement that marine flags are usually exposed to, and polyester so that the flag does not weaken in the strong UV-light usually found in the main sailing areas of the world.
Use the coupon code NOONSITE_5A2B when checking out to get 10% off today.
Buy Now On YachtFlags.com
Places