Previous Page
General Info
Although owing its existence to the coalfields of Northumberland, today Amble is a lively fishing harbour specialising in prawn trawling. Bird watchers also favour this piece of coast with its wide variety of waterfowl, including eider ducks.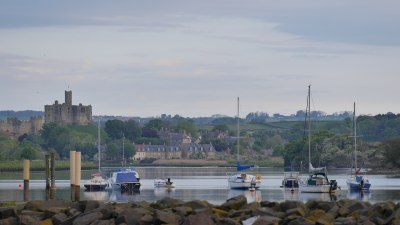 View across the river: © Andrus Rajaniemi
Position 55° 20.2′ N, 01° 35′ W (marina)
Clearance
Docking
The harbour provides good shelter, but the entrance can be dangerous in strong on-shore winds as the seas then break on the bar.
Access to the marina is restricted to about HW +/-4hrs. Visitors berth on 'B' pontoon. It is also possible that the Coquet yacht club may have a river mooring available.
Last updated: January 2015.
Yacht Clubs
Places
Amble, East Coast (UK), United Kingdom