Previous Page
General Info
COVID-19: OPEN PORT
Cowes is opening-up slowly.
Most marinas now allow overnight stays on board and visitors berths are available.
It is recommended to call/email in advance.
Rafting is not permitted in most areas.
See Cowes Local Notice to Mariners. Other harbors are following similar guidance but interpretation may vary.
Description:
This famous sailing centre is situated on the west bank of the river Medina, facing across the Solent to Southampton Water.
Entrance Notes and Cautions:
Construction of the new breakwater here is now complete and well-marked, even at night. There are two approaches around the new breakwater: the main channel to the west and a very small, quite narrow, and relatively shallow approach to the east although there are plans to dredge this channel. Both are buoyed. For deep draught yachts, the east approach is usable near high-tide or to avoid the high-speed ferry traffic in the main (west) channel.
Position:
50° 46'03″N, 001° 17'57″W (W end of breakwater)
Clearance
If Customs or Immigration clearance is required, then fly the Q flag on entering U.K. waters and phone the National Yachtline on 0845 723 1110
The Customs office in Cowes is now closed.
Last updated March 2016.
Docking
Beware of the high-speed ferries using the western entrance.
There are plenty of visitor's mooring balls here and marinas with visitor's berths.
During Cowes Week, in the middle of August, finding a berth can be very difficult (and expensive!) and rafting up will be the norm. If a quieter spot is wanted, Island Harbour Marina or the moorings off the Folly Inn are more likely to offer a berth away from the racing fraternity. The berthing masters, out and about in their launches marked "Harbour Master", are usually very helpful.
There are marinas in West and East Cowes, and also up the Medina River. In strong North to East winds, the marinas in West Cowes are subject to rough water at times. Shepherds Wharf Marina is more protected in these winds compared to Cowes Yacht Haven. Marinas further up the Medina would be a better choice in strong winds from the North through East.
Beware of the strong cross tides when entering the river, and the chain ferry, just upstream of the Red Funnel Ferry Terminal.
Once past Cowes, the river is very rural, and if the tide serves, a trip up to the capital of the island, Newport, is well worth the effort. Be aware, though, that Newport harbour dries.
Alternatively, water taxis run from Cowes to the Folly Inn, a popular sailor's pub.
Camper & Nicholsons Marinas will be developing the new 400-berth Victoria Marina development at East Cowes during 2016/17.
Last updated April 2016.
Related Businesses
Yacht Clubs
Related Businesses
Bembridge Sailing Club – Cowes & R. Medina (Isle of Wight)

Address: Embankment Road, Bembridge, Isle of Wight, PO35 5NR

Cowes Combined Clubs

Address: Regatta House, 18 Bath Road, Cowes, PO31 7QN

Cowes Corinthian Yacht Club

Address: 39 Birmingham Road, Cowes, Isle of Wight, PO31 7BH

East Cowes Sailing Club

Address: Victoria Wharf, Clarence Road, East Cowes, Isle Of Wight, PO32 6ET

Island Sailing Club

Address: 70 High Street, Cowes, PO31 7RE

Organiser of the Round the Island Race. Tuesday night racing and supper throughout Season. Bar and restaurant with balcony overlooking harbour. 9 matched Sionar keelboats... Read More

Royal Corinthian Yacht Club – Cowes & R. Medina (Isle of Wight)

Address: Castle Hill, Cowes, Isle of Wight, PO31 7QU

Our knowledgeable and friendly Club Office Staff will be pleased to assist you with any enquiries you may have.... Read More

Royal London Yacht Club

Address: The Parade, Cowes, Isle of Wight, PO31 7QS

Royal Ocean Racing Club

Address: 82 High Street, Cowes, Isle of Wight,

Royal Yacht Squadron

Address: The Castle, The Parade, Cowes, Isle of Wight, PO31 7QT

Sea View Yacht Club

Address: Esplanade Seaview, Isle of Wight, PO34 5HB
Courtesy Flag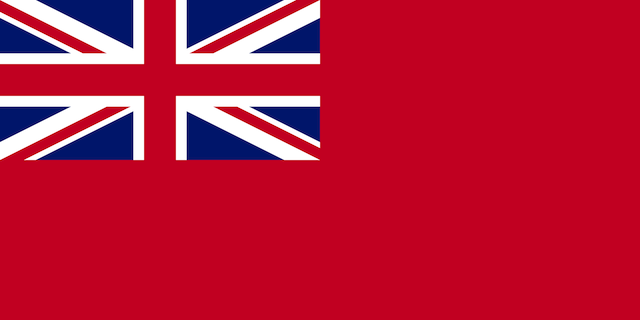 YachtFlags.com offers a discount to Noonsite members.
YachtFlags.com provides high quality courtesy flags that are manufactured in durable Knitted Polyester fabric. Knitted so that the fabric itself does not deteriorate in the constant movement that marine flags are usually exposed to, and polyester so that the flag does not weaken in the strong UV-light usually found in the main sailing areas of the world.
Use the coupon code NOONSITE_5A2B when checking out to get 10% off today.
Buy Now On YachtFlags.com
Publications
Atlantic: Your First Atlantic Crossing- A Planning Guide for Passagemakers

An essential read for ocean novices and dreamers. An excellent guide to the planning of your Atlantic crossing. By Les Weatherett Published by Adlard Coles Nautical (3rd edition Jan 2008)...

Read More

United Kingdom: Treasured Islands (The explorer's guide to over 200 of the most beautiful and intriguing islands around Britain)

Illustrated with beautiful colour photography, the text ensures you won't miss out on must-see attractions, wildlife and natural features, local food specialties, sporting activities, best places to stay and eat, and all-important transport links to and from the mainland, and other nearby islands. Then, region by region, the author explores the...

Read More