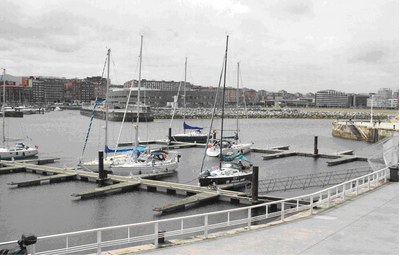 The entrance is easy and there is an excellent shelter in the Puerto Deportivo, which is in the heart of the city.
Visitors' berths are in the outer section of the harbor, to the port of the entrance. The arrivals pontoon is directly ahead on entering.
The marina can be contacted on VHF channel 09.
There is another marina, Marina Yates, but it is to the west of the harbor in an industrial area and a long walk from the city.
Port control is Puerto del Musel – VHF channel 14.
Last updated: May 2020
If you have information for this section, or feedback on businesses used, please let us know at [email protected]. We also welcome new information about businesses you have used (see Related Businesses).