Previous Page
General Info
This busy port, whilst packed full of yachts and one of the more expensive places to visit in the Balearics, is well worth a visit for the old town of Palma alone. Founded by the Romans, this delightful city merits at least an overnight stop and time to explore the winding back streets and delightful eateries.
The approaches are well marked making it easy to enter both by day and night. The harbour is protected by two massive breakwaters, the ends of which are marked with powerful flashing lights.
Although the city now encompasses the entire bay, with tall buildings dominating the waterfront from one end to the other, those who wish to be closer to old Palma and all essential amenities will fare better if they take their boat to the northeast part of the harbour.
Position 39° 33'15" N, 002° 38'30" E. (harbour entrance)
Related Businesses
Real Club Nautico de Palma

Address: Plaza San Pedro 1, Palma de Mallorca, Balearics, Spain, 07012

This old established club is located in Darsena San Pedro, very close to the old town. It is protected by the eastern breakwater.

Dedicated visitor's berths.... Read More
Clearance
See Noonsite/Spain/Formalities for details of clearance requirements.
Yachts docked in one of the marinas should take their documents to the club office who will contact the relevant officials on their behalf. A Guardia Civil officer calls at the marina office every morning and completes formalities for boats that have arrived during the previous 24 hours. If required to visit other offices, those of Customs and Comandancla de Marina are located in Muelle Viejo.
Boats moored along the waterfront are also visited by a Guardia Civil officer. If this is not the case and the yacht has arrived from a foreign port, the skipper should contact the authorities at the earliest opportunity.
Nationals of countries who are required to have visas for Spain may be allowed a short stay without a visa. Permission for this must be obtained from the immigration office in town.
Last updated September 2016.
Docking
There are several places where yachts may berth in Palma and there are about 3000 berths within the bay.
Marinas
Real Club Nautico de Palma is one of Spain's foremost yacht clubs. The clubs marina has one thousand berths that are managed from the Capitania building at the western end of the main quay. The old clubhouse continues to be in the old port and the clubs yard and repair facilities are also concentrated here. Members of known yacht clubs are usually allowed to use the clubs restaurant but those who wish to reserve a place for their yacht must make arrangements well in advance as the marina is normally full to capacity. The busiest time is the summer when the club hosts the famous Copa del Rey, whereas Easter week is set aside for the Trofeo Santa Sofia. Cruisers report that fees here are very reasonable and include water, electricity, WiFi and use of the pool.
Adjacent to the club, in the old harbour basin, is Marina Moll Vell (previously call Pier 46). It is used mostly by local boats and rarely has available spaces. It is here that the annual boat show is held during the week preceding Easter.
The first marina along the Paseo Maritimo west of Club Nautico is Marina Port de Mallorca. The marina has 150 berths, most occupied by larger yachts. The marina office is on the north side of Paseo Maritimo at No. 35, but there is a dockmaster's office on the main quay.
Next is Marina Alboran which is now called Naviera Balearis. It is opposite Hotel Mirador and is a Sunsail charter base. Its main office is also located on Paseo Maritimo in premises that are shared with the Voyage travel agency. Visitors' berths are available and mid-week is best.
Pantalan de Cuarentenas is a smaller concession with 80 berths for smaller yachts and 12 berths for larger vessels. A similar concession is Pantalan del Mediterraneo which aims at attracting larger yachts with 60 berths for yachts between 20 and 75 metres.
Club de Mar, located at the western end of Paseo Maritimo, has around 600 berths, some of which can take very large yachts of up to 125 metres. Several specialized companies are based in the marina offering a wide range of repair services. Next to the marina is Astilleros Mallorca for haul-outs and underwater work. This marina is reported to be pricey!
Anchorage
There is an anchorage in front of Palma cathedral, however only in calm conditions with no swell. It is difficult to find a dinghy landing near here (see comments at bottom of page).
Las Illetas
About 4Nm west of Palma.
This anchorage is sheltered apart from south easterly winds with good holding. Semi-private beach and clubhouse. Very busy in the summer.
Puerto El Arenal
Yachts can anchor north or south of the port, holding is good, and access the marina via tender. There is a small chandlery outside the marina gates. Good anchorage for picking up crew from a nearby airport, or dropping off.
Last updated September 2016.
Club Maritimo San Antonio de la Playa
Marina Pantalan del Mediterraneo
Related Businesses
Yacht Clubs
Related Businesses
Club Maritimo San Antonio de la Playa

Address: c/Virgilio 27, Can Pastilla, Balearics Spain, Palma de Mallorca, Balearics, Spain, 07610

Visitor's berths. All facilities. Security. Boatyard with 15-ton crane, limited shore storage. Good range of repair services.

Reservation required.

Close to the airport.... Read More

Real Club Nautico de Palma

Address: Plaza San Pedro 1, Palma de Mallorca, Balearics, Spain, 07012

This old established club is located in Darsena San Pedro, very close to the old town. It is protected by the eastern breakwater.

Dedicated visitor's berths.... Read More
Courtesy Flag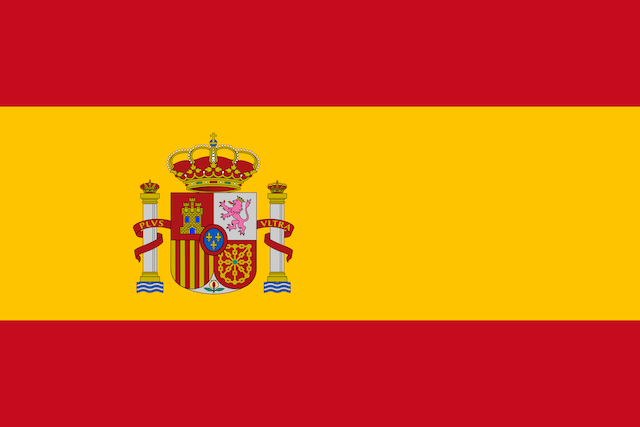 YachtFlags.com offers a discount to Noonsite members.
YachtFlags.com provides high quality courtesy flags that are manufactured in durable Knitted Polyester fabric. Knitted so that the fabric itself does not deteriorate in the constant movement that marine flags are usually exposed to, and polyester so that the flag does not weaken in the strong UV-light usually found in the main sailing areas of the world.
Use the coupon code NOONSITE_5A2B when checking out to get 10% off today.
Buy Now On YachtFlags.com
Places