Previous Page
General Info
Description:
Carriacou (pronounced carry-a-cou) lies approximately 40NM northeast of the main island of Grenada. It's a small island just 7 miles long and approx. 3 miles wide, but is the largest island in the Grenadines. The highest point is just 956ft above sea level.
Carriacou is a dependency of Grenada and part of the Carriacou and Petite Martinique Constituency.
First settled by the Caribs, they called the island 'Kayryouacou', which means land of the reefs. The French eventually settled here and it was ceded to Britain in 1763. Remains of the French influence can still be found on the Island in the names of towns and the local patois language. The main language is English.
Hillsborough was traditionally the main town and port, and lies on the northwestern shore. However, the Grenada Port Authority have made the decision to move the port to Tyrell Bay, which lies on the southwestern tip.
Tyrell Bay is an attractive and sheltered anchorage and can get very busy with cruising yachts. Recent development means the bay has a major new marina including hardstand, 100-tonne travel lift, and boatyard facilities (a good choice for boat repair and maintenance in the southern Caribbean).
Other main settlements are the villages of L'Esterre, Harvey Vale and Windward.
Cruiser Highlights:
Marina plus 2 boatyard facilities; port of entry for Grenada (Carriacou and Petite Martinique); no cruise ships or big resorts; friendly and relaxed; clear water and good snorkeling; 33 dive sites; regular ferry service between the islands; traditional wooden boat building still practiced; interesting museum.
Entrance Notes or Cautions:
Entrance into the bay is straightforward, but no buoys are lit. A yacht with no mast sunk on the approaches to Tyrell Bay in December 2016, temporarily marked by an old round buoy to the north. It is unknown if this wreck has been removed.
Positions:
12°27'12" N, 61°29'14″W (Tyrell Bay)
12°29′N, 61°28′W (Hillsborough)
Clearance
See Grenada Formalities for detailed information on clearing into and out of Grenada.
Customs and Immigration at Carriacou Marine – from https://carriacoumarine.com
International Clearance:
Tyrell Bay is the Island's only ports of entry. It is no longer possible to complete clearance in Hillsborough.
It is possible to take a taxi from Hillsborough to Tyrell Bay (costs EC$35 each way).
Clearance offices are at Carriacou Marine at the far end of Tyrell Bay.
Customs and immigration offices are generally open from 08:00 to 12:00 and 13:00 to 16:00 hours, Monday to Friday.
It is recommended to arrive before 15:00 so that clearance can be completed before the end of the working day. On departure, clearance can be done during normal working hours and and you can then leave within 24 hours.
Charges apply at weekends and holidays. There is also a small charge if you choose to dock at Carriacou Marine for clearance.
Officials are reported to be friendly and efficient.
Note:
Duty-free fuel can be obtained here on checking out.
Last updated: May 2022
Related Businesses
Carriacou Marine Yacht Clearance Office

Address: Carriacou Marine, Tyrell Bay, Carriacou, Grenada,

Carriacou Marine has been appointed as a Port of Entry for yachts arriving from outside Grenada or Carriacou, open:Monday to Friday: 08.00–11.45 and 13.00–16.00Saturday, Sunday... Read More

Grenada Ports Authority

Address: The Carenage, P.O. Box 494, St. George's, Grenada,

Grenada's official ports of entry are operated and administered by the Grenada Ports Authority, which regulates and controls navigation within port limits.Information on the official... Read More

Port Authority – Tyrell Bay & Hillsborough (Carriacou)

Address: Tyrell Bay & Hillsborough (Carriacou), Grenada,
Docking
TYRELL BAY
Anchorages:
This is a good, protected anchorage with a gently shelving sandy/weed bottom that has space for 60 to 100 boats, with depths from 3-5 meters. The anchoring space is, however, being reduced by the installation of mooring fields and yachts get quite tightly packed in here. There is also quite a lot of debris on the seabed.
Moorings:
Moorings tend to be controlled by boat boys, and it's likely you will be guided to one on your arrival unless you choose to try anchoring. Moorings cost in the region of US$20 a night.
Carriacou Marine has a few moorings (bright red cones). Ideally, call ahead to book your buoy (+1 473 443 6292).
Dinghy Docks:
There are several dinghy docks in the harbor including one near the marina, one on the main ferry dock and one at Carriacou Marine with direct access to the chandlery.
Marinas:
A major new marina and boatyard opened here in 2019 with possibly the largest travelift in the Caribbean, a very large hard standing area, the option to work on your own boat and ample dockage space for all size of vessel. Services are still rather limited, but these will develop in time for the 2019/20 season.
Carriacou Marine has some stern-to dock space available with electricity (110 and 230V).
Ashore:
Tyrell Bay has a good selection of restaurants/cafes, most with good WiFi. Provisioning is adequate with local vendors, good produce and a supermarket. Remember duty-free fuel is available on departure.
HILLSBOROUGH:
Few yachts visit Hillsbourough anymore due to lack of dinghy dock. Local buses run from Tyrell Bay to Hillsborough.
Anchorages:
Not a particularly sheltered anchorage and subject to swell.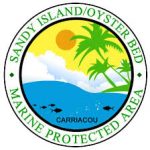 SANDY ISLAND
Located off the west side of Hillsborough bay this is a popular day anchorage with its picture-postcard sand island surrounded by beautiful clear blue sea.
The Sandy Island/Oyster Bed Marine Protected Area (SIOBMPA) encompasses Sandy Island and the mangrove lagoon in Carriacou. SIOBMPA aims to lower the human impacts on the marine environment and provide benefits to both fisheries and conservation by protecting the coral reefs. To this end, no anchoring is permitted here.
Moorings:
Mooring balls are available for visiting yachts. Park rangers collect a $25 EC (US$10.00) per day fee for mooring balls. Remember to take your rubbish away with you!
Yachtsmen are cautioned to check moorings for reliability.
Sandy Island/Oyster Bed Marine Protected Area (SIOBMPA)

Security:
See Security Reports for this port here.

Last updated: March 2022
Related Businesses
Carriacou Marine

Address: Tyrell Bay & Hillsborough (Carriacou), Grenada,

Boatyard with dock space and some moorings. Water, electricity, showers, toilets, laundry. Fuel dock (with duty-free fuel on clearing out), chandlery (Island Water World) and... Read More

Sandy Island/Oyster Bed Marine Protected Area

SIOBMPA operate moorings at Sandy Island. The Park Ranger will come to collect the fee of $25EC per night.From https://www.facebook.com/pg/SIOBMPA/about/?ref=page_internalSIOBMPA was established in 2010 and... Read More

Tyrell Bay Marina Carriacou

Address: Tyrell Bay, Grenada,

Full-service marina and boatyard now complete except services for superyachts. Docking space for over 200 boats (70 berths currently available), 16ft depth alongside concrete floating... Read More
Yacht Clubs
Courtesy Flag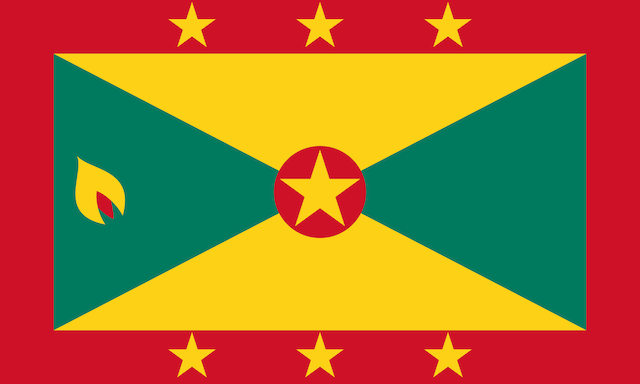 YachtFlags.com offers a discount to Noonsite members.
YachtFlags.com provides high quality courtesy flags that are manufactured in durable Knitted Polyester fabric. Knitted so that the fabric itself does not deteriorate in the constant movement that marine flags are usually exposed to, and polyester so that the flag does not weaken in the strong UV-light usually found in the main sailing areas of the world.
Use the coupon code NOONSITE_5A2B when checking out to get 10% off today.
Buy Now On YachtFlags.com