Previous Page
General Info
There is an anchorage area just east of Mt Hartman Bay and north-west of Hog Island.
Entry is through the Mt Hartman buoyed channel, bear right before the green/red buoy.
This is a popular anchorage as there is a good beach on Hog Island and it's a short dinghy ride to Mt Hartman Bay and to Clarkes Court Bay and Lower Woburn for the bus to shopping downtown.
There are also numerous good snorkelling areas on the reefs surrounding this area.
Be aware of recent security scares in the area, however.
Security
See Piracy & Security reports.
June 2019: There is a problem here with unattended yachts being broken into. See CSSN report for further details.
A lone female was dropped off at Hog Island – 5 December 2017 (as reported by CSSN). At approximately 10 am she was verbally accosted by a male in a lewd, sexual way. She strongly rebuffed the unwelcome behaviour and was able to get some distance away. Her husband returned to the island shortly thereafter and they departed immediately. A police report was made.
A cruiser was held at gunpoint and subsequently, he and his wife suffered a terrible ordeal whilst walking his dog on Hog Island in July 2016. See report here.
A cruiser was attacked at knifepoint while walking on the trail from Secret Harbour to Hog Island in September 2015. See report here.
Position: 12° 00.1'N, 061° 44.5'W (anchorage)
Docking
There is now a major hotel/resort complex on the south side of Hog Island and a bridge is planned to span the cut between the anchorage and Clarkes Court Bay.
Last updated: October 2017
Courtesy Flag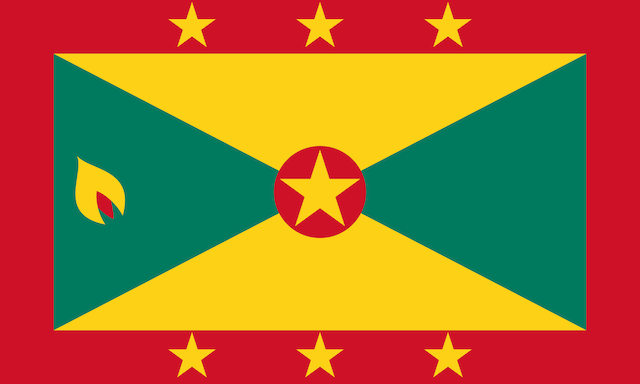 YachtFlags.com offers a discount to Noonsite members.
YachtFlags.com provides high quality courtesy flags that are manufactured in durable Knitted Polyester fabric. Knitted so that the fabric itself does not deteriorate in the constant movement that marine flags are usually exposed to, and polyester so that the flag does not weaken in the strong UV-light usually found in the main sailing areas of the world.
Use the coupon code NOONSITE_5A2B when checking out to get 10% off today.
Buy Now On YachtFlags.com
Places