Previous Page
General Info
Opened in 1893, the canal separates mainland Greece from the Peloponnese. It has a length of about six kms (four miles)  and a depth of eight meters (26 ft). The canal came under private management in September 2001. The town of Corinth (Korinthe in Greek) lies just west of the northern end of the canal.
Position:  37°56.67'N, 22°56.32'E (Corinth Harbor)
Clearance
The cut is too narrow for ships to pass each other, so one must get permission to proceed. All vessels should contact the Isthmia control tower on VHF Channel 11 before entering the canal in order to find out what time to be at the canal entrance. There are waiting areas at both ends. Pilotage is not compulsory.
Yachts follow the commercial ships, which are taken through by tug. Do not follow too closely in order to avoid the prop wash.
Payment can only be made at the Isthmia side (Eastern), at the office under the control tower. Skippers should bring their documents (including boat papers) to the Customers Service Dept., located in the basement of the Control Tower. Payment can be made either in cash or by credit card.
Online form for computing transit fees which automatically includes VAT.
Only vessels requesting a tug have to pay a surcharge.
Private yachts both Greek and foreign pay the same amount; however Greek yachts (private & charter) registered in Isthmia, Loutraki and Corinth pay a lower fee.
A vessel can only enter the canal when a permit has been granted by the Canal Service. The canal now has red above green lights on both port and starboard side of the canal at both ends.
By day and night: a green light is shown when entry is permitted, and a red light when entry is not permitted (but only after verbal permission to enter has been granted). Usually, you will join a convoy which has large ships at the head. Click on the link below to check on the current fees.
Last updated: May 2018
Docking
At the western entrance of the canal, Corinth Yacht Harbor is to the SW. This is the best berth for yachts under 20 meters. Larger yachts must contact the Port Authorities on VHF Channel 12 or 16 to obtain permission to berth in the commercial harbor. See comments at bottom of page with the latest information on berthing here.
Korfos, SE of Corinth at 37ºN45.856 023ºE07.514, is a nice enclosed bay, good to anchor with clean swimming water. The local government also run a little jetty here.
Corinth Canal (Eastern Entrance)
It is particularly difficult to berth here, especially if freeboard is low, as the jetty is on tall stilt piles. It is better at the eastern end, where there is at least a cross beam to moor against, though you might have to ignore the gesticulating Port Police to do it! Larger yachts can request a pilot boat to come out with the paperwork. There is an anchorage in Ormos Kalamaki, just north of the entrance although this is quite deep until close inshore (see comments section). You may pay with cash or credit card.
Beware of the strain on the mooring ropes when a large ship passes – it may be advisable to wait away from the canal entrance.
Corinth Canal (Western Entrance)
Tel: +30 (0) 741 37700, VHF Channel 11
Phone to check opening hours and then call on VHF on approach. Missing your convoy can involve a two hour wait. Yachts follow the commercial ships which are taken through by tug. It is dangerous to moor alongside the inner quay running NW-SE as there are unmarked rocks.
Within the yacht harbor, DO NOT berth alongside the inner quay as there are unmarked rocks and there is a tidal range of about 0.8 meters at spring tides.
Payment is made at the eastern end.
Last updated: August 2014
Related Businesses
Corinth Yacht Harbour

Address: Greece,

Small harbour with good shelter alongside wooden pontoons or bows/stern-to the quay. Water on middle pier (long hose needed). Limited space for larger yachts. Fuel... Read More
Courtesy Flag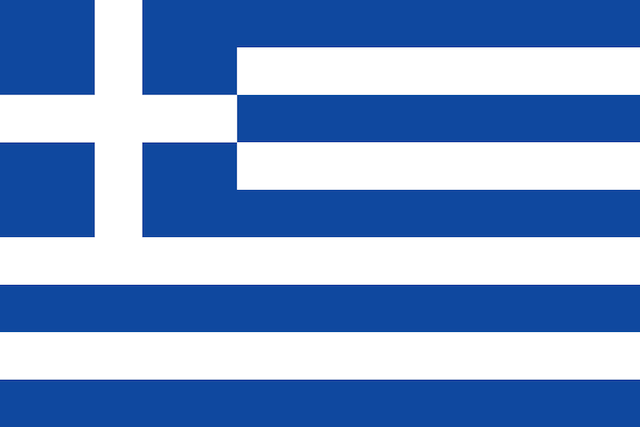 YachtFlags.com offers a discount to Noonsite members.
YachtFlags.com provides high quality courtesy flags that are manufactured in durable Knitted Polyester fabric. Knitted so that the fabric itself does not deteriorate in the constant movement that marine flags are usually exposed to, and polyester so that the flag does not weaken in the strong UV-light usually found in the main sailing areas of the world.
Use the coupon code NOONSITE_5A2B when checking out to get 10% off today.
Buy Now On YachtFlags.com
Places