Previous Page
General Info
COVID-19: OPEN PORT
See Bahamas Biosecurity for yachting protocols.
Description:

Marsh Harbour, described as the "Hub of Abaco", offers most of the services a yacht might need, with a good choice of marinas, boat storage, hotels, restaurants and provisioning. Haul-out facilities are available.
The entire island of Great Abaco also offers interesting exploration by vehicle, from Crown Haven in the north to Hole-in-the-Wall in the south. The famous Abaco Parrot can be found in the Abaco National Park near the south end of the island.
Position:
26° 32'52″N, 077° 04'10″W (harbor entrance)
Related Businesses
Marsh Harbour Community Library

Address: Mackey Boulevard, Marsh Harbour, Abaco, Bahamas,
Clearance
Review the main Bahamas Clearance information for full details on clearing into and out of the country.
Fly Q-Flag and alert Customs via Marina or VHF. Officials are reported to be very friendly.
Pre-hurricane Customs and Immigration would come to the marina docks to clear you in. However, it's highly likely you will have to make a visit to the authorities under your own steam at this time.
Last updated: December 2019
Related Businesses
Customs – Marsh Harbour (Great Abaco Island)

Address: Government Dock, Modern yellow office, Bahamas,

Immigration – Marsh Harbour (Great Abaco Island)

Address: Same office as above, Bahamas,
Docking
Anchoring:

Be sure to take the correct channel into the harbour and not the commercial dock. A total of eight new channel marks are planned to replace the poles now marking the Marsh Harbour commercial entry channel.
If entering at night, note that often navigation lights do not work.
Getting into Marsh Harbour is easy, but you will not see the actual anchorage until you're close, because it is hidden behind the corner on the southern side of the channel. Anchoring is possible anywhere inside the harbour in sand and mud (good holding) but be sure to stay out of the channel. It's a short dinghy ride to the dinghy dock on the south side of the harbour, for garbage and a short walk to the shops. Union Jack dock has been repaired as a dinghy dock in the harbor.
Security:

Be sure to lock your dinghy and outboard when ashore as there have been several cases of theft here. The latest incident occurred in May 2022 when a dinghy was stolen from the Union Jack Dock. See this Security Report for details.
Moorings:
Harbour View Marina and Cruise Abaco have some rentals available.
Harbour View Marina is working hard to get their docks fully functional. Docks have been stabilized and new wiring is being installed now. The reception area buildings will be next.
The Conch Inn docks are gone. Reconstruction has begun with expectations of reopening in 2022. The Moorings charter companies are still operational, keeping their boats at anchor. Snappa's will be rebuilt on the Conch Inn site with a summer 2021 opening planned.
Marsh Harbour Marina has one dock open. Work is being done to restore the Jib Room Restaurant and boutique.
The renovated marina at Abaco Beach Resort, with a newly dredged facility with a MLW of 7 – 11 ft., offers expanded slip sizes, customs & immigration services and 480V power.
Last updated: May 2022
Related Businesses
Yacht Clubs
Royal Marsh Harbour Yacht Club has facilities available for cruisers. www. RMHYC.com
Related Businesses
Royal Marsh Habour Yacht Club

Address: Boat Harbor, PO Box AB 20797, Marsh Harbor, Bahamas,
Courtesy Flag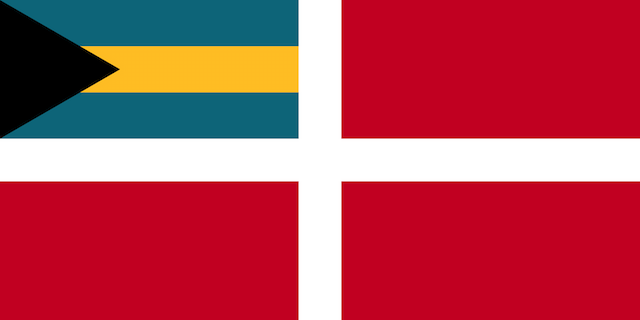 YachtFlags.com offers a discount to Noonsite members.
YachtFlags.com provides high quality courtesy flags that are manufactured in durable Knitted Polyester fabric. Knitted so that the fabric itself does not deteriorate in the constant movement that marine flags are usually exposed to, and polyester so that the flag does not weaken in the strong UV-light usually found in the main sailing areas of the world.
Use the coupon code NOONSITE_5A2B when checking out to get 10% off today.
Buy Now On YachtFlags.com