Previous Page
General Info
This attractive, well-looked after island has a very sheltered harbour and is popular for longer-term boat storage. There are well-marked trails around the cay.
Nurse sharks are encouraged into the marina.
Position 24° 15.62'N,  076° 30.86'W (entrance channel)
Docking
The marina is quite isolated and the store has only a few basic supplies. If anchored outside, there is a charge of $10 to land there, even for only a short time.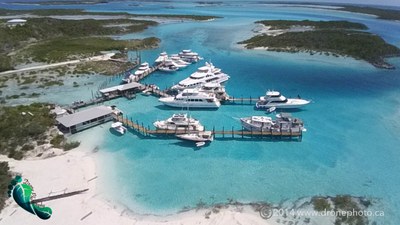 There is a good anchorage with all-around shelter south of the marina. The holding is good, but note the tidal stream runs at 2 knots. This is a very quiet, isolated spot which you will probably have to yourself though there is room for 10 boats.
Last updated: February 2015.
Related Businesses
Compass Cay Marina

Address: Compass Cay, Northern Exumas,

20 visitor's berths (6ft - 12ft draft). Electricity, water, showers, toilets, laundry, fuel, some provisions, and a new cruisers' lounge where they cook burgers and... Read More
Places
Bahamas, Compass Cay, Exuma