Previous Page
General Info
COVID-19: OPEN PORT
See Bahamas Biosecurity for yachting protocols.
Description:
Nassau is the capital of the Bahamas and is situated on the island of New Providence.
It is a popular destination for cruise ships with beautiful beaches and offshore coral reefs that are popular for diving and snorkeling. However, it is primarily a tax-free tourist mecca and has become a "Big City" with a commensurate crime rate.
Cruiser Highlights:
Cruising guides, apps and happy-hour chitchat can all be good sources of information for sailors in the Caribbean. Tune into the Bahamas – Nassau Cruisers Net at 07:15 on VHF Channel 14.
Entrance Notes and Cautions:
Be very street-wise. The crime rate is high (not only for theft), so take care where you walk, especially at night, and secure all your property as best you can. Locking your boat securely at night and when away from it is a must, as is locking your dinghy and outboard when tied to the boat and ashore at a dinghy dock.
Position:
25°04.39'N 077°17.81'W (eastern end of the harbour)
Clearance
Review main Bahamas Clearance information.
Clearance procedures can take place at Prince George Wharf (cruise ship terminal), any marina in Nassau Harbour, Atlantis and Hurricane Hole marinas on Paradise Island, Lyford Cay at the west end of New Providence.
When clearing out from here Customs & Immigration charge $75 for an exit zarpe. However, if sailing to the Bahamas, the authorities there are happy to accept your Bahamas Cruising permit instead of a zarpe.
Last updated: November 2015.
Docking
Before entering Nassau harbour, when within a mile or so, be sure to call Nassau Harbour Control on VHF 16, who will shift to working Ch. 9. This procedure must be followed even if passing through to one of the marinas). They will ask for your last port of call, request details etc. and you will be advised of traffic and given permission to enter. You should also call them before changing location in, or leaving the harbour, for permission to do so, when they will ask for your destination and advise traffic.
Anchoring in Nassau Harbour
It is possible to anchor anywhere in Nassau Harbour outside the main channel, but you must stay clear of commercial shipping areas where freighters manoeuvre and unload. Harbour Control will probably advise you where to go.
Anchoring is possible in front of the Green Parrot restaurant and bar, at 25°04,7'N 077°19,6'W. Mooring buoys are planned. There are a dinghy dock and rubbish bins. Just have a meal or take a beer for this service.
There are two bridges across the harbour, clearance over the main channel is 70ft at high water springs.
There are two other anchorages around New Providence, both good in settled weather: Old Fort Bay just East of the Lyford Cay channel on the North Shore; the other further West at West Bay East of Goulding Cay. Coral Harbour on the South Shore is no longer available to the cruising public and is now the headquarters of the Royal Bahamas Defence Force. However, you can gain shelter in extreme conditions.
Dinghy Docks
Going ashore by tender in Nassau Harbour from anchorages is more difficult than in the past. There are two places where tenders may be taken, both Texaco fuel docks, one at Harbour Central Marina, west of the bridges, and the other at Texaco Harbour View, east of the bridges. They make a small charge and you can take garbage ashore too. You should lock your dinghy and its motor both at anchor and while ashore, but do not impede access to the dinghy dock for others.
Bahamas Air-Sea Rescue Association (BASRA) has a small dinghy dock so, if you come ashore here (and even if you don't), please go in and join this voluntary Association – it's the only rescue service in The Bahamas. Just west of BASRA is Crocodile's Restaurant, where there is a floating dinghy dock alongside the wall, for your use at any time. Please visit the restaurant for a meal and a beer or two. Both places are happy to accommodate visiting yachts but take no responsibility for loss or damage, so be sure to lock your engine and dinghy when you leave it, but do not block the facility for others.
Last updated: December 2013.
Related Businesses
Atlantis Marina

Address: Paradise Island, Nassau,

If your boat is under 12m, forget this marina. 40ft is its minimum length. This marina offers world-class facilities and is an un-missable landmark with... Read More

Bayshore Marina and Marlin Marine

Address: East Bay Street, New Providence,

A working boatyard with 12 slips for visitors and a 40-ton haulout facility. Min depth 6-7ft. Fuel, power, water/ice. There is a well-stocked chandlery at... Read More

Brown's Boat Basin Marina

Address: 308 East Bay Street, Nassau, Bahamas,

Captain Nemos Marina

Address: Deveaux Street, P.O. Box CB 12930, Nassau,

Located only three blocks from town centre. 28 slips with water and electricity. Adjacent restaurant and bar.... Read More

Claridge Marina

Address: Yamacraw Rd. South, P.O. Box SS-5664, Nassau,

Fax: 242 393 5393 or 8013

Dockage is available for short periods only. There is a dry storage facility and you can have your bottom painted... Read More

East Bay Yacht Basin

Address: East Bay Street, New Providence, (between the two Paradise Island bridges),

25 slips. Fuel, water & ice, electricity, showers (no toilets), washers and dryers are token operated. Note: the western bridge has an air height of... Read More

Harbour Central Marina

Address: East Bay Street, Nassau,

The marina has 32 slips, with electricity, water, laundry, and showers. Texaco fuel on the T-dock. Dinghy landing.... Read More

Hurricane Hole Marina

Address: P.O.Box N 4777, Nassau,

90 slips accommodating yachts over 200 feet in length, water and electricity up to 100Ah at the dock. Esso fuel, diesel oil, and marine lubricants,... Read More

Lyford Cay Harbour

Address: PO Box N 7776, New Providence, Nassau,

Lyford Cay Harbour is a luxury resort community located on the north side of New Providence Island about 15 miles west of Paradise Island and... Read More

Nassau Harbour Club and Marina

Address: East Bay Street, PO Box SS 5755,

65 slips. T-head accommodates up to 200ft. Fuel (diesel only), water, ice, electricity, showers, pool, security, laundry service. Also shopping centre, liquor store, restaurant &... Read More

Nassau Yacht Haven

Address: PO Box SS 5693, Nassau,

120 slips with water and electricity, satellite TV and telephone hook-up. Clearance, fuel (see note below). Showers, laundry, liquor store, adjacent restaurant, and bar. 24-hour... Read More

Palm Cay

Address: Bahamas,

New marina opening November 2013. Limited berths available for transient visitors at this time. 186 slip full-service marina.... Read More

Paradise Harbour Club and Marina

Address: Paradise Island,

20 slips for boats of up to 200ft. Water. Electricity. Telephone & TV hook-up. Wi-Fi. Accommodations. This is a private marina, but they occasionally have... Read More

TPA Marina

Address: East Bay Street, P.O. Box N-1019, Nassau,

Small marina closest to the Paradise Island bridges, sheltered from north and west by Potters Cay - the big commercial docks. If you are looking... Read More
Yacht Clubs
The Nassau Yacht Club offers reciprocal facilities to members of some offshore sailing clubs, check with them if you think you qualify. The NYC holds an annual yachting regatta in early February, everyone welcomes to participate.
Related Businesses
Nassau Yacht Club

Address: East Bay Street, New Providence,

Overlooking the Eastern part of Nassau harbour and Montagu Bay. This has a small marina, but it is not open to visiting boats.... Read More

Seven Seas Cruising Association

Address: Bahamas,

Nick and Carolyn Wardle are the Seven Seas Cruising Association's Nassau cruising station.... Read More
Courtesy Flag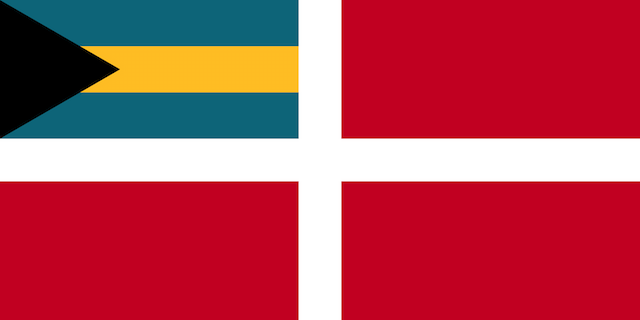 YachtFlags.com offers a discount to Noonsite members.
YachtFlags.com provides high quality courtesy flags that are manufactured in durable Knitted Polyester fabric. Knitted so that the fabric itself does not deteriorate in the constant movement that marine flags are usually exposed to, and polyester so that the flag does not weaken in the strong UV-light usually found in the main sailing areas of the world.
Use the coupon code NOONSITE_5A2B when checking out to get 10% off today.
Buy Now On YachtFlags.com
Places