Previous Page
General Info
Yakushima is a subtropical island off the southern coast of Kyushu and part of the Kagoshima Prefecture. It is covered by an extensive cedar forest that contains some of Japan's oldest living trees. Trees more than 1,000 years old are affectionately called yakusugi (a combination of Yakushima and Sugi, the Japanese word for cedar), the most ancient of which may be over 7,000 years old. It is now a UNESCO world heritage site.
Miyanoura, located on the north coast, is the main harbour for the island of Yakushima.
Position: 30° 26″ 02′ N, 130° 34″ 53′ E (harbour entrance).
Docking
It can be difficult to find a place to moor up against the wall in the small harbour since fishing boats are given priority. Sometimes you may have to raft up alongside another yacht until space becomes available. (photo: courtesy of Jim Patek)
Ashore
There is wifi at the information centre and a supermarket close by.
There are no facilities for disposing of waste and like many ports in Japan it can be a challenge finding somewhere to dispose of waste.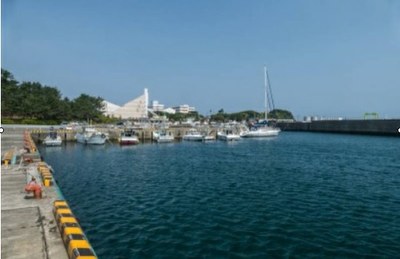 Last updated: June 2015
Places
Japan, Other Islands (Japan), Yakushima