Previous Page
General Info
Description:

Oita is the capital city of the Oita prefecture located in the NE of the island of Kyushu. It is famous for its hot springs and is a popular tourist destination in Japan for its onsens – hot springs – (it boasts the most in Japan) and ryokans – traditional Japanese Inn.
Kamae is a well-protected fishing port to the south of Oita city, approx. 110 NM north of Uchinoura.
Position: 32° 48.0385' N, 131° 55.5204' E (Northeast corner of the port)
Onyujima Island is located in Saiki, a city located in Oita Prefecture.
Position: 32° 59.9417' N, 131° 55.3132' E (Sea Station)
Docking
Kamae:
Kamae is a well-protected fishing port about 110 NMs north of Uchinoura.
Approaching Kamae, be sure to avoid the many aquaculture areas.
Moorage can be found in the far northeast corner of the port. To make getting on/off your boat easier, make use of the set of steps cut into the concrete wall or one of the ladders. (32°48.0385'N, 131°55.5204'E).
There is a restaurant (Kosaka) that allows visitors to use their bath for a modest fee, a laundromat, a post office, two supermarkets, and a Michi no Eki ("Road Station") that sells fresh fish and other local products and has a restaurant serving seafood dishes.
Onyujima/Saiki:
The only place along the Kyushu east coast that can be considered a "destination" is the island of Onyujima and the nearby town of Saiki.
Saiki was the prosperous capital of a small domain from the early 17th century to the Meiji Restoration in 1868, and it is now considered one of the best-maintained samurai villages in Japan. Along the 700-meter-long cobblestone Road of History and Literature are temples, shrines, samurai homes, tea houses, and many other reminders of Saiki's glorious past. There is a museum at the southern end of the road (although there is little English-language information), as well as a path that goes up a steep hill to the ruins of Saiki Castle from which one has a panoramic view of the town and sea.
Moorage can be found on the west coast of Onyujima, at an Umi no Eki ("Sea Station") that has a very solid, large dock that can accommodate two boats up to about 60'. Looking from the sea, the left side of the dock is preferable because it gets less wake from the water taxi that zips in and out and is less likely to be buffeted by strong winds. (32°59.9417'N, 131°55.3132'E)
There is a restaurant in front of the dock, whose friendly owners manage the Umi no Eki (closed on Wednesdays). Moorage is free and reservations are recommended ([email protected]; 0972-23-2535).
A water taxi stops at the dock about every hour and whisks passengers to the town of Saiki, 15 minutes away. From the boat, it's about a 10-minute walk to the train station, next to which is a tourist information office where visitors can get sightseeing information in various languages and rent a bicycle to explore the town.
For further details, see here.
Last updated: June 2021
Courtesy Flag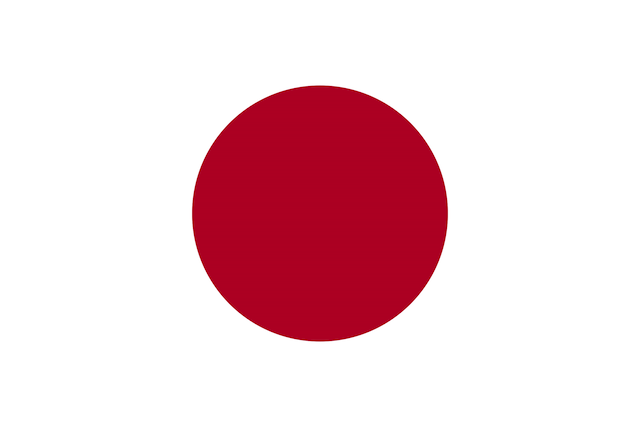 YachtFlags.com offers a discount to Noonsite members.
YachtFlags.com provides high quality courtesy flags that are manufactured in durable Knitted Polyester fabric. Knitted so that the fabric itself does not deteriorate in the constant movement that marine flags are usually exposed to, and polyester so that the flag does not weaken in the strong UV-light usually found in the main sailing areas of the world.
Use the coupon code NOONSITE_5A2B when checking out to get 10% off today.
Buy Now On YachtFlags.com