Previous Page
General Info
Description:

Historically known as Firando it is located in the Nagasaki Prefecture. With recent mergers, the city's boundaries have expanded, and Hirado now occupies parts of the main island of Kyushu.
Early western traders were accompanied by Christian missionaries, and the religion gained a bit of a foothold in Hirado and across Nagasaki Prefecture. However, as the religion's influence grew, the Tokugawa Shogunate responded by expelling missionaries and banning Christianity for more than two centuries. All Europeans were prohibited from entering the country, except for the Dutch, who were allowed to maintain a small trading post on Dejima Island off of Nagasaki City.
Japan ended its international isolation in 1868. Although Hirado never returned to its Golden Age, the Hidden Christians (slowly) came out of hiding and built many beautiful churches, including the inspiring Saint Francis Xavier Memorial Church, high on a hill overlooking Hirado Harbor and next to a Buddhist Temple, a sign of peaceful religious co-existence.
The (reconstructed) Dutch trading house is now a fascinating museum.
Hirado Castle, perched on the Harbor's south side, welcomes visitors.
Entrance Notes and Cautions:

Yachts heading to Hirado Harbor should time their arrival to arrive near slack water at Hirado Strait, where the current can reach six knots.
The Harbor itself is very well-protected, with steep, high hills on three sides and an island at the entrance. It's a good typhoon hole.
Position:
33° 22″ 18′ N 129° 33″ 32′ E (harbor entrance)
Clearance
For entry procedures see Japan Formalities.
After tying up, cruisers should register at the Tourism Information Office, which is in the ferry terminal right in front of the main visitor dock.
Moorage is free and limited to three days; reservations are not possible.
The Office can also provide good English-language information on Hirado sightseeing, including highly recommended guided walking and bus tours.
Last updated: April 2021
Docking
Docking
There is a designated visitor dock on the north side of the Harbor, easily identified by its white peaked roof (33°22.2712'N, 129°33.2927'E). The dock's western side is preferred because it has large fenders to keep a boat away from the dock, preventing a swaying mast from hitting the roof. The eastern side is also fine in calmish weather, especially if one can deploy one's own large fenders.
If that dock is full, another dock at the far end of the Harbor is also an option. Although privately owned and sometimes used by local fishing boats, cruisers can usually find room there.
Ashore
No water or power on either dock. There are toilets in the ferry terminal, and hot-spring baths are available in two hotels about a 10-minute walk away. There are several good restaurants in town and a supermarket near the back-up dock.
Last updated: April 2021
Courtesy Flag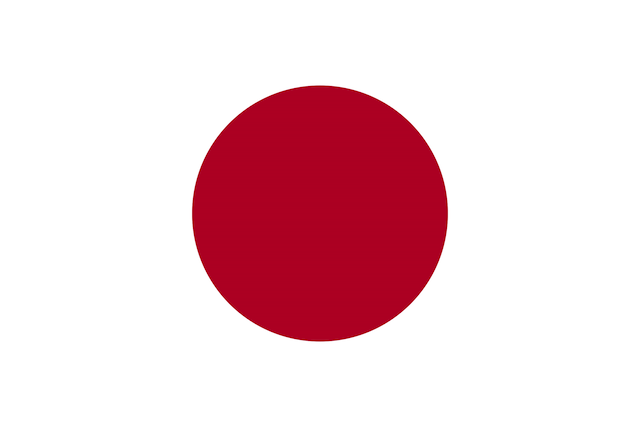 YachtFlags.com offers a discount to Noonsite members.
YachtFlags.com provides high quality courtesy flags that are manufactured in durable Knitted Polyester fabric. Knitted so that the fabric itself does not deteriorate in the constant movement that marine flags are usually exposed to, and polyester so that the flag does not weaken in the strong UV-light usually found in the main sailing areas of the world.
Use the coupon code NOONSITE_5A2B when checking out to get 10% off today.
Buy Now On YachtFlags.com
Places