Previous Page
General Info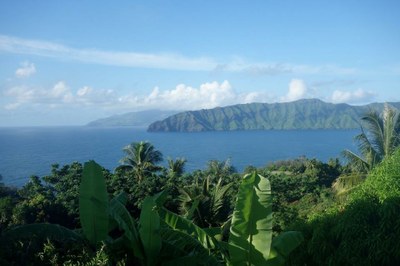 It is NO LONGER compulsory for all yachts visiting French Polynesia to visit Papeete Customs and Immigration to complete the clearing-in process.
Yachts can now clear in or out of FP with the "gendarmes" offices (French Police) at the ports of entry in the other islands (Marquesas, Tuamotus, Gambiers, Australs etc.) and complete all customs and immigration formalities in the one place.
For full details on clearance into and out of FP go to French Polynesia Formalities.
For details on the location, hours and relevant information relating to the various "gendarmes" offices, see each individual clearance port (marked with an *asterisk).
There are three Gendarmerie areas in the Marquesas: Hiva Oa, Ua Pou, and Nuku Hiva, and officially boats arriving from overseas should go to one of these islands first.
Boats do however often stop at Fatu Hiva first. Whilst in the past skippers have had problems with the Gendarmerie in Hiva Oa for doing so, cruisers in recent years have reported that yachts were being allowed to stop in Fatu Hiva without any repercussions.
Customs: patrol the islands and in particular Nuku Hiva, boarding as many yachts as possible. They have a list of yachts checked in and have scanned copies of their customs declaration. Officials are reported to be polite but checks could be anything from a quick look around to a very thorough opening of everything (even tapping for hidden compartments). It is important to declare properly what you have on board or you will be fined or have items confiscated. They are looking for arms, alcohol, strong medicine and pearls. Pearls without receipts are confiscated as they are trying to remove poor quality pearls from the market.
A useful source of information about the Marquesas can be found on the SV Soggy Paws Website.
Places
French Polynesia, Marquesas