Previous Page
General Info
Carmelo is located up the Rio de la Plata which separates Uruguay from Argentina, on the shores of the Arroyo de las Vacas ("Cows´Creek").
The Arroyo de las Vacas runs along the eastern and southern part of the city. This river serves as a port for the town. On its north bank, there is the Puerto Carmelo-Tigre, where small catamaran boats carry passengers across the Rio de la Plata to Argentina.
A bridge joins the north part of the city with its small southern part, where another port along the southern banks of the river accommodates private boats and the Yacht Club Carmelo.
Carmelo is well known for its wineries and is a very attractive town.
Position:   34° 0.53′ S, 58° 18.23′ W (river entrance)
Docking
Contact DNH for help with finding a berth.
There have been recent improvements for yachts here with additional moorings, a new boat slip and maintenance workshop.
The Yacht Club is only a few minutes walk from the center of town.
Last updated:  February 2018.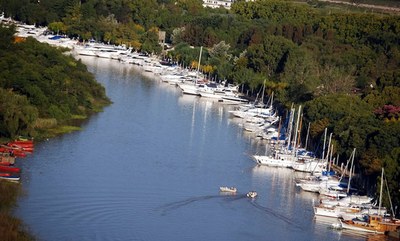 Yacht Clubs