Previous Page
General Info
COVID-19: OPEN PORT
Description:
This large commercial port lies on Algoa Bay, on the eastern end of South Africa's southern coast. It is an industrial city which covers both banks of the Baakens River.
Entrance Notes and Cautions:
The approach to the port is straightforward from easterly and westerly directions. The harbour is protected by a wall and the entrance is 300m wide and 14m deep. The water is flat and protected once inside the harbour wall.
The general safety rule is when you exit the Port on foot, turn left. The MBDA is upgrading the area and a very visible police force is currently on the ground if you do turn right.
For emergencies contact Port Control on VHF Channel 11 or Tel.: +27 41 507 1911.
Position:
33° 57'04" S, 25° 38′ 25″E (harbour entrance).
Clearance
COVID-19 coronavirus: New procedures are in place for arriving yachts. See Biosecurity for details.
See South Africa Formalities for full details on clearing into and out of South Africa.
General Clearance:
Call Port Control on VHF Channel 12 when you are within 1.6 kms (one mile) of the Port Entrance for permission to enter. Continue to monitor VHF Channel 16.
Once inside the harbour, proceed to the marina which is situated at the south-western part of the port and find a mooring on the southern part of the Marina.
To contact the marina call John Tudehope on Tel: +27 82 854 3961, or email [email protected] in advance of your arrival.
Report to the Marina office during business hours (weekdays 08:30 to 16:00) to complete clearance procedures.
International Clearance:
The following documents are required for clearing in at Port Elizabeth
DA1 form – Inward /outward clearance
Yacht registration documents.
Crew list
Passports
When clearing out the following documents must be presented to the customs officer:
Letter from the yacht club.
Registration document of the yacht.
A completed DA1 form for outward clearance of the yacht.
DA3 –in order to be cleared for sailing to an international destination
Domestic Clearance:
While visiting yachts do not need to fill in a Coastal Cruising Passage Plan, they are encouraged to do so as the plan's primary function is to promote safety so that the information is readily available for the NSRI in case of an emergency. Secondly, it notifies a port of a yacht's impending arrival which can help with logistics.
Note:

Ngquru is a new commercial port next to Port Elizabeth/Gqeberha – also listed as a port of entry – however it has no yacht facilities and is only suitable for tankers, container ships etc.
Last updated: June 2022
Related Businesses
Customs Office – Port Elizabeth

Address: SARS 3 chapel street, Port Elizabeth, South Africa,

Located in the lower floor of the large South African Pavillion. If requiring a VAT refund for boat parts, make an appointment with a Customs... Read More

Immigration Office – Port Elizabeth

Address: PO Box 162, Port Elizabeth, South Africa, 6000

No appointment is necessary.

Located in the red building in the northern area of the harbour. The entrance is via a small gate at the bottom... Read More
Docking
Anchoring:
Yachts can anchor opposite the Shark Rock Pier, which is to the south-west of the harbour. When anchoring here beware of Devil's Reef which lies approx. 500m from the end of the pier in a direct line bearing SSW to Shark Rock. It is not chartered on most charts.
The wind in the harbour normally turns North at about 02h00.
Photo courtesy of SY Pipistrelle, December 2015
Marina:
For berthing contact John Tudehope
Ph: 082 854 3961
Email: [email protected]
Note: There is no longer a clubhouse at Port Elizabeth marina.
Yachts usually berth at the Algoa Bay Sailing Marina (see details for ABSM below) in the SW corner of the harbour, just North of the Oil Tanks and West North West of the Iron Ore Depot.
Prior notification of arrival is recommended however moorings operate on a first-come-first-served basis.
Should there not be a mooring available, visitors have the option of tying up alongside a fishing boat or anchoring.
See a detailed map of the Marina area here.
It should be noted that if Iron Ore (dry dust) is being loaded at the Depot and there is a strong easterly wind, black dust can be a problem in the marina and surrounding area and cover decks and deck equipment.
Last updated: July 2021
Related Businesses
Algoa Bay Sailing Marina (ABSM)

Address: Don Pedro Jetty, Port Of Port Elizabeth, Port Elizabeth, South Africa,

Moorings of various sizes available for visiting yachts. Booking ahead recommended. Draft here is limited to 3m. Be aware that the inside moorings have a... Read More

Port Elizabeth Sailing Club

Address: Dom Pedro Jetty, Port Elizabeth, South Africa,

The Port Elizabeth Sailing Club was established in order to support sailing and sailors in the Algoa Bay area and extends a warm welcome to... Read More
Yacht Clubs
Related Businesses
Port Elizabeth Sailing Club

Address: Dom Pedro Jetty, Port Elizabeth, South Africa,

The Port Elizabeth Sailing Club was established in order to support sailing and sailors in the Algoa Bay area and extends a warm welcome to... Read More
Courtesy Flag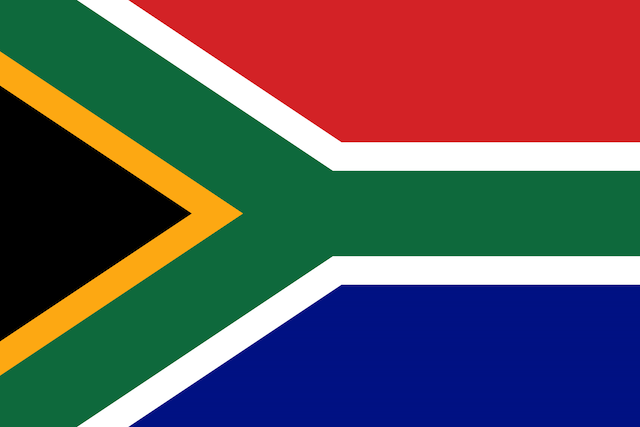 YachtFlags.com offers a discount to Noonsite members.
YachtFlags.com provides high quality courtesy flags that are manufactured in durable Knitted Polyester fabric. Knitted so that the fabric itself does not deteriorate in the constant movement that marine flags are usually exposed to, and polyester so that the flag does not weaken in the strong UV-light usually found in the main sailing areas of the world.
Use the coupon code NOONSITE_5A2B when checking out to get 10% off today.
Buy Now On YachtFlags.com
Places