Previous Page
General Info
Description:
St Helena Bay is a large bay in the Western Cape approx. 80NM north of Cape Town and 35NM north of Saldanha Bay. The Sandy Bay harbor is around Shelly Point and faces east.
Eight miles further to the east, is the Berg River which leads to the sheltered Port Owen and is probably the best spot on the South African coast to spend the winter months. It makes an ideal departure port from SA.
Entrance Notes or Cautions:
Caution is advised at the Berg River entrance, as storm fronts with a large swell will likely result in breaking waves.
Vessels approaching from the North heading to the breakwater at the entrance should note there is a shallow bar at a depth of 1.5m LAT from 0.5NM out from the breakwater walls. It is advisable to enter at half tide.
Entrance to the Berg River from the sea and the Holding Jetty where visiting yachts must wait before proceeding upriver.
Position:
32°44'34″S, 18°01'23" E (Sandy Point)
32° 47'029″S, 18° 08'908″E (Port Owen)
Clearance
Docking
Anchoring:
Sandy Point Harbour is open to the east but provides a sheltered anchorage in winds from other directions. There is good holding in the sand just south of the fish factory.
Port Owen Marina
Marinas:
Port Owen is situated approx. 1.5 miles up the Berg River and offers excellent shelter. Port Owen Marina Authority owns and operates the marina and the berthing facilities and can accommodate vessels up to 50 feet, or vessels with a draft of up to 2 meters. Vessels larger or deeper drafts than stated above will need to contact the Marina Manager in advance to confirm availability of berths.
See entrance notes for Port Owen above.
There is a "holding jetty" on the port side shore at the river entrance and it is clearly marked. Contacting the Marina Manager is mandatory for visiting yachts that wish to proceed into the Marina. The Marina Manager will meet the vessel at the holding jetty and will act as Pilot. There is no charge for the Pilot service as it is mandatory.
The Port Owen Yacht Club is situated on the north side of the Marina and offers a number of services to cruisers such as showers and laundry. Port Owen boatyard has a crane for up to 10 tons and can provide general repair services, antifouling etc. and long term storage.
Ashore:
Banks, supermarkets, cafes, hardware stores are within 1 km, in the villages of Velddrif and Laaiplek.
Latest update: June 2019
Related Businesses
Port Owen Marina

Address: Port Owen Drive, Velddrif, St Helna Bay & Port Owen, South Africa,

Port Owen is a tidal marina and consists of fixed pile berths allowing either stern-to or bow-to mooring with easy access to the walkways. There... Read More
Yacht Clubs
The Port Owen Yacht Club is situated on the north side of the Marina and offers a number of services to cruisers.
Related Businesses
Port Owen Yacht Club

Address: Laaiplek Harbour, PO Box 114, Velddrif, St Helna Bay & Port Owen, South Africa, 7365

The Port Owen Yacht Club welcomes visiting yacht crews and offers a number of services including several moorings, 24hr access to showers and toilets, washing... Read More
Courtesy Flag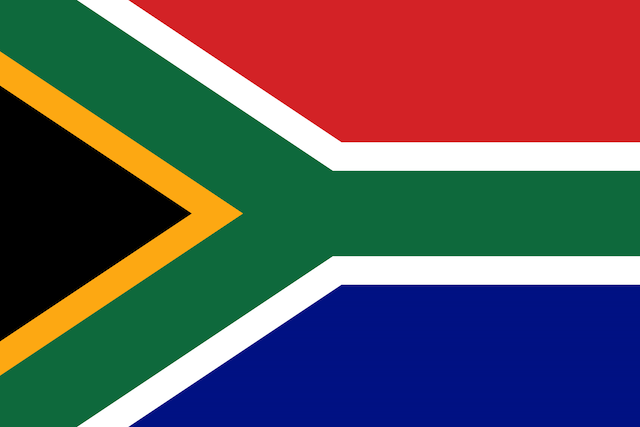 YachtFlags.com offers a discount to Noonsite members.
YachtFlags.com provides high quality courtesy flags that are manufactured in durable Knitted Polyester fabric. Knitted so that the fabric itself does not deteriorate in the constant movement that marine flags are usually exposed to, and polyester so that the flag does not weaken in the strong UV-light usually found in the main sailing areas of the world.
Use the coupon code NOONSITE_5A2B when checking out to get 10% off today.
Buy Now On YachtFlags.com