Previous Page
General Info
COVID19: OPEN PORT
Marina is open, plus lots of anchoring space in the lagoon.
Fuel dock is open.
Grocery stores are open.
See Mexico Biosecurity for latest situation.
See https://sailpan.info/ (Sailing through the Pandemic) created by James Home of s/v Rejoice for detailed information on Mexico ports, those that are open, partly open and closed, regularly updated by cruisers in the area.
Description:
Bahia de Navidad is a u-shaped bay on the Pacific Coast of Mexico on the Jalisco-Colima boarder, about 23NM north of the bay of Manzanillo. It contains village of San Patricio – Melaque on the northern end and the village of Barra de Navidad to the south (known as Barra). Laguna de Barra de Navidad is a large, well-protected, but shallow lagoon with a marina and an extensive anchorage that's entered from the southern end of the bay.
Further south Manzanillo is a large resort and port community. Before the Las Hadas marina opened, it was a good-weather-only roadstead anchorage as the busy container port is off limits to yachts.
Cruiser Highlights:
Customs and immigration in Manzanillo, restaurants, bars, provisioning, fuel, transportation, tourism options, fun beach activities, cruising community, marina, secure anchorage, hiking on the marina's peninsula.
The VHF cruisers net runs Monday to Saturday at 09:00on Channel 22 in the high season.
The French Baker announces his arrival on Channel 22.
Entrance notes:
The Barra de Navidad lagoon entrance is known to silt. Depth at high tide should be confirmed before entrance.
Position: 19° 12.00'N, 104° 41.32'W (harbor entrance)
Clearance
See main Mexico Formalities page for full details.
General Process:
There is a Port Captain in Barra de Navidad and another in Manzanillo. If you are in Barra begin with the local office, even for international check in/ check out.
For international clearance from Barra give yourself a full day you will need to visit Barra, Manzanillo for Immigration, Melaque for a bank receipt and then Barra again to have your Zarpe stamped.
Last updated: April 2019
Docking
Anchoring:
In settled weather and seas you can anchor in sand in 20′ behind the hook off Melaque.
The main anchorage is located inside the Barra de Navidad lagoon in 6-12′ in mud. In peak season the lagoon will hold 50-60 boats. Be aware in strong winds boats are known to drag
In Manzanillo it's possible to find anchorages close to one of the peninsulas which project into the Manzanillo and Santiago Bays.
Dinghy docks:
The Sands hotel has offered dinghy docking. Check on the morning net for the current options. There is also a water taxi service available.
In Manzanillo Las Hadas offers dinghy docking.
Security:
Lift and lock dinghies and motors.
Marinas:
Marina Puerto Navidad is located just in front of the Grand Isla Navidad Resort and guests can use resort amenities.
The Las Hadas marina and resort has Med mooring in a small man-made harbor. You drop your anchor, then back into an assigned space on the long dock between two other boats.
Last updated: April 2019
Related Businesses
Marina Las Hadas

Address: Av. Vista Hermosa y de Los Riscos, Fracc, Peninsula de Santiago, Manzanillo, Puerto de la Navidad, West coast, Mexico, 28200

Med mooring, laundry, fuel available, bar/restaurant. Water is not potable, women's shower closed (2019), cannot use the pool or other hotel facilities, the docks are... Read More

Puerto de Navidad

Address: Paseo del Pescador s/n Isla Navidad, Colima, C.P., Puerto de la Navidad, West coast, Mexico, 28830

Saúl Alejandro Guzmán, Dockmaster. Part of Hotel Isla Navidad, which is perched on a hillside across a narrow strait from the town of Barra de... Read More
Courtesy Flag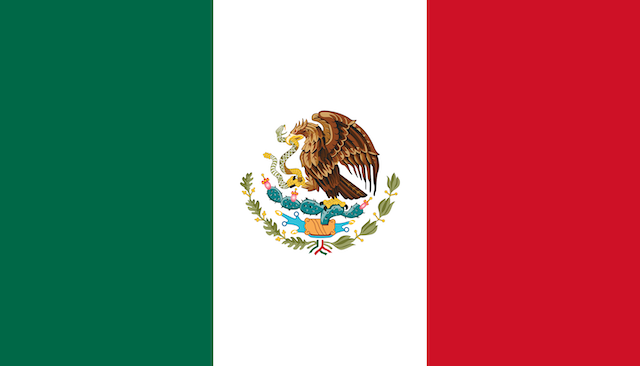 YachtFlags.com offers a discount to Noonsite members.
YachtFlags.com provides high quality courtesy flags that are manufactured in durable Knitted Polyester fabric. Knitted so that the fabric itself does not deteriorate in the constant movement that marine flags are usually exposed to, and polyester so that the flag does not weaken in the strong UV-light usually found in the main sailing areas of the world.
Use the coupon code NOONSITE_5A2B when checking out to get 10% off today.
Buy Now On YachtFlags.com