Previous Page
General Info
COVID19: OPEN PORT
See Biosecurity for yachting protocols.
Description:
This long, narrow island lies off the coast of the Yucatán Peninsula, 12.8 kms (eight miles) northeast of Cancún. The island is close to many coral reefs.
Cruisers Highlights:
Good diving; Cancun underwater museum, created by English sculptor Jason deCaires Taylor is nearby; daily cruisers' net VHF Ch. 67 Mon-Sat 0800hrs Eastern Standard Time.
Entrance Notes and Cautions:
This port can be closed if a hurricane is imminent due to the heavy seas over the shoals. However, arriving boats are permitted to enter.
Call Isla Mujeres Port Captain on VHF Ch. 16 just outside the red buoys at the entrance to the harbor/anchorage and ask for permission to enter (if you just call 'Port Captain' the Cancun Port Captain often replies so you need to be specific).
If you arrive after hours on a Friday and wish to anchor, you won't be able to clear in until Monday morning. If you go directly to a marina, you can clear in at once.
Position:
21° 14.23'N, 86° 44.63'W (port entrance)
Clearance
Isla Mujeres clearance procedures differ from normal formalities for Mexico.
Cruises and the authorities in Islas Mujeres have collaborated to produce this Check-in Guide for Cruisers (December 2020).
There is no official requirement to hire an agent and the Mexican government is keen to promote its simplified clearance procedures.
Clearing in and out yourself should take several hours on a good day.
The Port Captain's office is open from 08:00-17:00, however, they only work from 09:00-14:00. Arrival outside these hours is normally not a problem if you are staying at a marina, as they can inform customs of your arrival and arrange clearance for the next morning. In this instance, you will be allowed off your boat, but restricted to the Marina area for the night. If anchoring, all crew must remain on board until clearance the following morning (or Monday if arriving on a Friday afternoon).
Notes:
The Port Captain requires a Zarpe (which includes a crew list) for ALL boats, including those arriving from the USA. Vessels arriving without a list will be fined. For US boats obtaining a Zarpe is difficult, but not impossible. See Noonsite/USA/Formalities for the details.
Try to avoid clearance on the weekends as the port Captain's office charges overtime ($40.00 USD)
The Navy sometimes inspects vessels in the harbor.
A TIP (Temporary importation document) is only required if you intend to stay longer than 14 days. This is issued in Cancun after checking in.
See the main Mexico Formalities page for full details of clearing into and out of Mexico.
Last updated: December 2020
Related Businesses
Customs office – Isla Mujeres

Address: Isla Mujeres, East coast, Mexico,
Docking
Anchoring:
There are two main anchorages:-
1) The Isla Mujeres' municipal anchorage on the western side of the harbor channel where there is 3m over mud/sand. Anchor sufficiently clear of the ferry dock to give the ferries room to manoeuvre.
2) At the southern end of the harbor, take the Makax Channel into the sheltered lagoon. Depth about 3m in the centre. Take care not to obstruct access to the marinas or docks.
Anchoring is free. Boats dragging their anchors is quite a common occurrence here, so new arrivals should take care to dig their anchors in well and to lay out plenty of scope. It is possible to dive on the anchor to check it but visibility can be poor.
Marinas:
There are several full-service marinas and docks with electricity, water, fuel, showers, toilets, and laundry.
A ferry runs regularly to Cancun for shopping or the Port Authority.
Last updated: May 2020
Related Businesses
El Milagro Marina

Address: Milagro Del Mar Isla Mujeres S.A. DE C.V, MZA.77, SMZA.2 Lote 04 AVE Rueda Medina, Y ZONA Federal Mar Caribe, Q. ROO, Isla Mujeres, East coast, Mexico, 77400

Location 21° 14.60'N, 86° 44.47'W

New small marina within walking distance of the town. all facilities, laundry, mini-market, internet, BBQ, bar, 24hr security, accommodation, movie room,... Read More

Enrique Lima's Marina

Address: Muelle y Estacion de Servicio 3098, Ave. Almirante Rueda Medina s/n.Centro, entre esq. Abasolo, Q. ROO, Isla Mujeres, East coast, Mexico, 77400

A small marina located in Downtown Isla Mujeres. Water, electricity, fuel dock, 24hr security. Close to bars, restaurant, shops and supermarkets. Depth in marine 5... Read More

Harbour Master/(Capitanía)

Address: Located on Av. Rueda Medina next to the Navy Base., Isla Mujeres, East coast, Mexico,

Marina Paraiso

Address: Rueda Medina 491, Aeropuerto, Quintana Roo, Isla Mujeres, East coast, Mexico, 77400

21° 14.572'N, 086° 44,460'W

VHF Channel 16 & 13 (24 hours)

Marina with 37 moorings (pilings for med mooring) and all facilities, laundry, WiFi, pool, bar and... Read More

Puerto Isla Mujeres Resort & Yacht Club

Address: Puerto de Abrigo, Laguna Macax, Q. Roo, Isla Mujeres, East coast, Mexico, 77400

VHF Channel 16,11

All facilities, 24-hour security, WiFi, laundry, chandlery, 64 slips for yachts up to 80' long and 10 for yachts up to 175' long... Read More
Courtesy Flag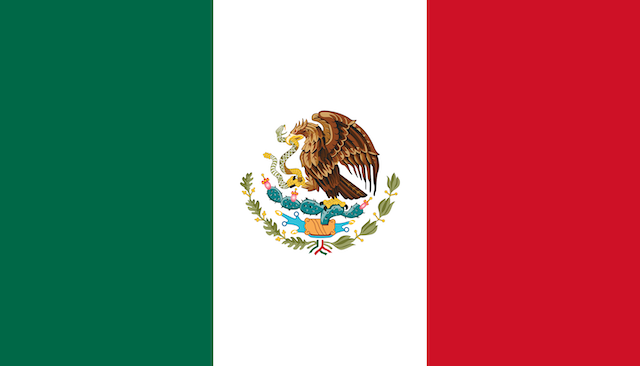 YachtFlags.com offers a discount to Noonsite members.
YachtFlags.com provides high quality courtesy flags that are manufactured in durable Knitted Polyester fabric. Knitted so that the fabric itself does not deteriorate in the constant movement that marine flags are usually exposed to, and polyester so that the flag does not weaken in the strong UV-light usually found in the main sailing areas of the world.
Use the coupon code NOONSITE_5A2B when checking out to get 10% off today.
Buy Now On YachtFlags.com
Places