Previous Page
General Info
COVID19: OPEN PORT
La Paz and many of the Pacific side ports remain open, including for fuel for those moving north. At the lower end of Baja California there are some local restrictions as towns do not want visitors.
Reserving marina slips and anchoring in La Paz is as normal.
See Mexico Biosecurity for latest situation.
See https://sailpan.info/ (Sailing through the Pandemic) created by James Home of s/v Rejoice for detailed information on Mexico ports, those that are open, partly open and closed, regularly updated by cruisers in the area.
Description:
Situated on the eastern coast of Baja California and tucked into the Bay de La Paz at the southern end of this peninsula, La Paz offers a very welcome sheltered stopover. The local cruising ground has many islands and attractive anchorages. It is the cruising centre of the Sea of Cortez, and almost all repair work can be done here. Parts can be obtained from the US and the postal service is more reliable than in other parts of Mexico.
La Paz, Cabo San Lucas and Escondido suffered extensive damage during Hurricane Odile in September 2014 however all the damage has now been repaired.
There is a new channel of approx. 50 meters west of the one described in the cruising guide "Sea of Cortez". The channel is well marked. There is another new channel marked across the sandbar and along the Mogote side of that bar (the side away from La Paz).
There is a sunken yacht near the Mogote Beach which at low tide is only a few feet below the water. The GPS Coordinates for the wreck are N 24 09.914 x W 110 19.688.
Note that the port captain closes the port in heavy weather, so it is recommended to check with the marinas about the current status prior to arrival. In winter months especially, strong northerly winds blow for several days at a time.
Position:
24° 10.60'N, 110° 18.98'W (entrance)
Clearance
See Mexico Clearance page for full details.
Club Cruceros de La Paz has a boater's guide to a clearing in and out of La Paz which gives all the details you need to know in order to clear in and out of this port yourself. See http://www.clubcruceros.net/CruisingBaja/InOut.html
Customs and immigration offices are in the Federal building behind the municipal quay. Port captain's office in Calle Francesco Madero north of the quay.
Note that the port captain will not process a crew list for boats heading for other Mexican ports, they only require you to call them. This practice can be sticky if you head directly for Barra de Navidad, where the port captain requires paperwork!
Obtaining a Temporary Import Permit here, if this is your first Mexican port, is reported to be straightforward.
If you choose to use an agent, the cost for obtaining an international zarpe to leave Mexico from La Paz is about US$150, $100 of that is for a "sanitation" inspection, which amounts to the official filling out the paperwork. It is possible to NOT use an agent in this port, and clearing out can be significantly less expensive (usually around US$15).
Last checked: April 2017.
Docking
There are several marinas, the three largest being Marina Palmira, Marina de La Paz and Costa Baja. All of these marinas have good gate systems, 24-hour guards, and video cameras. All marinas monitor VHF Channel 16.
Be aware that many of the smaller facilities do not have security, and often just a fence with a gate that may be frequently left open. Cruisers should avoid leaving any valuable items on deck.
For boats at anchor, there is a port authority dinghy dock at the municipal pier where there is 24-hour security. Alternatively, some of the marinas have dinghy docks. Take care leaving your dinghy shoreside as outboard thefts are on the increase here.
Note: The port captain closes the port in heavy weather, and there are stiff fines for leaving port when it is closed (announced by blue and yellow flags flying at Marina de La Paz and Marina Palmira).
La Paz Cruisers' Net takes place Monday – Saturday at 8:00 a.m. on VHF Channel 22. including information on weather and tides.
Last updated in January 2016.
Related Businesses
Courtesy Flag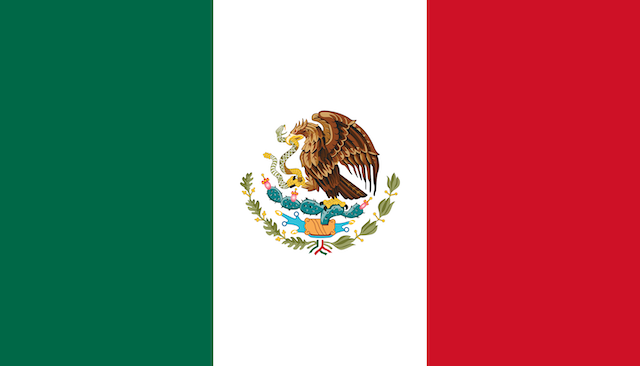 YachtFlags.com offers a discount to Noonsite members.
YachtFlags.com provides high quality courtesy flags that are manufactured in durable Knitted Polyester fabric. Knitted so that the fabric itself does not deteriorate in the constant movement that marine flags are usually exposed to, and polyester so that the flag does not weaken in the strong UV-light usually found in the main sailing areas of the world.
Use the coupon code NOONSITE_5A2B when checking out to get 10% off today.
Buy Now On YachtFlags.com
Places