Previous Page
General Info
COVID-19: OPEN PORT
See Biosecurity for details of the latest yachting protocol.
Description:
Miri is located close to the border with Brunei on the north coast of Borneo.
It is a booming oil and timber town and the gateway to the Northeast region, rapidly becoming Sarawak's most popular tourist area. It is within easy reach of some national parks, large rivers, heritage and adventure travel destinations and good scuba diving.
Miri Marina is a good place to leave your boat if you plan on visiting Gunung Mulu National Park. This national park is a must-see for visitors to Malaysian Borneo. It contains one of the largest cave systems in the world and is home to Deer Cave where you can witness the nightly exodus of over 3 million bats. Gunung Mulu is a short and inexpensive plane ride from Miri airport which is only 15-20 minutes from the marina.
Like anywhere, if leaving your boat here, remove any portable items from the decks before you leave.
As Miri is a centre for the off-shore industry of Northern Sarawak, anything can be found here and the costs of marine supplies and hardware etc. are reported to be very reasonable.
Position:
04°22.93′ N, 113°58.13′ E (marina entrance)
Clearance
Coronavirus – March 2020: The state of Sarawak (Malaysia Borneo) have implemented new entry measures in response to novel coronavirus (COVID-19). It's likely other Malaysian states will follow suit. See Biosecurity for more details.
For full details on clearance into and out of Malaysia see Formalities.
Miri is the last (or first) port of entry in Sarawak. Officials are reported to be extremely helpful and very interested in yachties and clearing both in and out is fast and easy.
Note the new update to the restrictions on visas. See Immigration.
Clearance is easy as there is no need for small yachts to visit the Jabatan Laut (they moved 30km away). The Customs and Immigration offices are close together in the center of town.
Clear in with Immigration first and Customs second. Clearing out with Customs first (they will issue your port clearance document) and with Immigration next (unless proceeding to another port within Sarawak, in which case no need).
Last updated: December 2018
Docking
Photo courtesy of SV Atlantis
The Miri Marina, although sited rather far from the town, is a convenient berth and in a well-sheltered lagoon.
It is situated south of the main port of Miri, 2km from Miri town and 1km from Marina ParkCity (a newly developed residential area with shops and restaurants).
The marina entrance is easily identified by the huge statue of a Sea Horse (the emblem of Miri) on the port hand side, with the Cococabana complex where they have WE markets. There is a low, rocky, breakwater on the starboard side, and it is recommended to favor this side on entry.
The entrance channel has been recently dredged and there is a new pontoon installed on the port-hand side. This is for the supply boats for the oil platforms along the coast and is regularly used between 0500 and 2200. Besides a little noise, this has no negative effect on yachts at the marina.
Be aware that there can be breaking waves outside the marina entrance if a large swell is running. A night entrance is not recommended.
Access into the town is easy by taxi, bike or bus. It is approx. a 45 min. walk.
Beware of the marina´s resident crocodile when carrying out underwater jobs.
Miri Marina is a support point for the Trans-ocean sailing club (see comment below with contact details).
Alternatively, the Miri river is deep enough and can be navigated a few miles before reaching a low bridge. But there is lots of big commercial traffic and not easy to find any safe place to anchor out of the way.
Last updated: December 2018
Related Businesses
Miri Marina

Address: Miri, Malaysian Borneo (Sarawak), Malaysia,

The depth in the marina is approximately 5m at LW and 2.6m in the entrance. Floating finger pontoons (for boats up to 60ft) with water... Read More
Courtesy Flag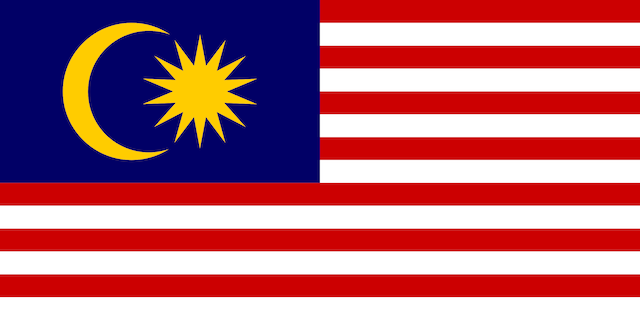 YachtFlags.com offers a discount to Noonsite members.
YachtFlags.com provides high quality courtesy flags that are manufactured in durable Knitted Polyester fabric. Knitted so that the fabric itself does not deteriorate in the constant movement that marine flags are usually exposed to, and polyester so that the flag does not weaken in the strong UV-light usually found in the main sailing areas of the world.
Use the coupon code NOONSITE_5A2B when checking out to get 10% off today.
Buy Now On YachtFlags.com
Places