Previous Page
General Info
ALERT: La Soufrière volanco on the northern end of St. Vincent erupted on Friday April 9, 2021. 16,000 people had to be evacuated and falling ash was felt on all neighbouring islands. See this news report for the details and updates, plus how you can help.

Description:
This large, friendly fishing village is situated on the Leeward (west) coast of St Vincent, just south of the volcano of Soufrière. Commonly referred to as just "Chato", it is the fourth largest town in the country.
The bay is very green and beautiful, with palm trees hanging over the water and local families fishing and playing on the beach.
Cruiser Highlights:
Local attractions include Trinity Falls, Dark View Falls, and rock carvings which are an archaeological find and are believed to have been left by Carib Indians.
Entrance Notes or Cautions:
Sadly a yacht suffered an armed robbery here in 2015 and another an armed boarding in October 2016. See the Piracy & Security section for details.
Position:
13° 18'02″N, 61° 14'28″W (bay entrance)
Clearance
See St. Vincent Formalities and Fees for full details on clearance.
This has officially been a Port of Entry since 2003.
Opening hours for Customs and Immigration are 08:30 to 16:30, although as the Customs officer lives upstairs it's not normally a problem clearing it out of hours.
Note that Cumberland Bay is only for anchorage after checking in with Customs. Yachts going directly to Cumberland Bay to avoid clearance fees can be fined.
Note: The Immigration office here is currently closed for clearing out of the country. The next closest option is Waliabou.

Last updated: March 2021
Docking
It's highly likely on your approach to the bay a boat boy will paddle out to meet you (day or night) to offer help with anchoring and other services (Clearance, tours etc.). It is customary to give him something for his troubles.
This is a good anchorage, especially in the eastern half of the bay, however northerly swells in the winter months can cause difficulties and security can be a problem here.
There is a couple of restaurants and a bar on the beach front, and in town is a gas station, mini-market and bakery.
Security
Whilst this bay was avoided for several years by cruising yachts due to a number of armed boardings and robberies in the past, no crime against yachts was reported between 2009 and 2015 and the situation appeared to be improving.
However sadly, in May 2015, a charter yacht anchored alone here was boarded at night and the crew assaulted and valuables were stolen (see Piracy & Security reports).
In October 2016 a yacht (anchored nearby another yacht) was boarded by four men with machetes and the captain attacked (see Piracy & Security reports).
Until the situation improves, it is recommended that the anchorage here is only used during the day to briefly clear in, but then move on.
Cruisers report that locals are friendly and helpful and are keen to see more cruising boats return to the bay. The coastguard does random patrols here to make sure no one is being harassed, however as with everywhere now it's best to take basic safety precautions and lock all hatches before going out as well as at night. Keep anything of value out of sight.
Last updated: April 2018.
Related Businesses
Kevin

Address: Chateaubelair, St Vincent, St Vincent & the Grenadines,

Kevin is the only tour guide approved by the SVG Tourism Authority in Chateaubelair (ask to see his ID). He has several mooring balls for... Read More
Courtesy Flag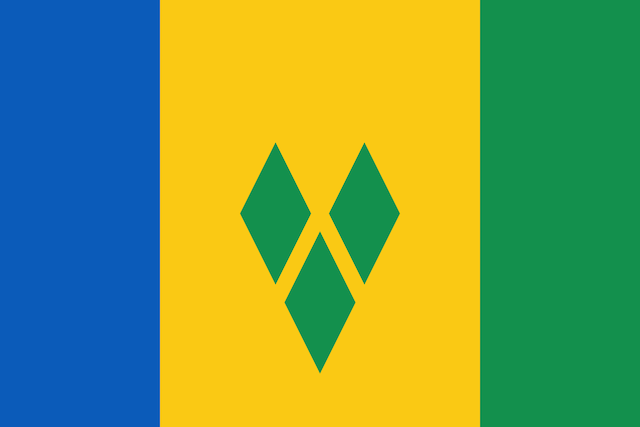 YachtFlags.com offers a discount to Noonsite members.
YachtFlags.com provides high quality courtesy flags that are manufactured in durable Knitted Polyester fabric. Knitted so that the fabric itself does not deteriorate in the constant movement that marine flags are usually exposed to, and polyester so that the flag does not weaken in the strong UV-light usually found in the main sailing areas of the world.
Use the coupon code NOONSITE_5A2B when checking out to get 10% off today.
Buy Now On YachtFlags.com