Previous Page
General Info
Description:
This small island, lying south of Bequia, is just five kms (three miles) long. It is wooded and hilly and has several spectacular white sandy beaches. It is a favourite holiday spot for the rich and famous.
While Mustique is still open to visiting yachts, the regulations now involve hefty mooring fees and often prevent visitors from wandering very far ashore.

The only mooring allowed is in Britannia Bay.

Information on the island can be found on the Mustique website.
Approach Notes and Cautions:
The beacon on Montezuma reef is no longer there. It has been replaced by a small red and black buoy.
Position:
12° 52.7'N, 61° 11.4'W.
Last updated: June 2022

Clearance
For full details on clearance, fees and regulations see SVG Formalities.
Clearance is carried out by Customs and Immigration at the airport.
A taxi is $60 EC to the airport. Cash can be obtained from the airport by credit card.
Last updated: December 2017.
Docking
The only mooring allowed in Mustique is at mooring buoys in Britannia Bay (fees are paid to the Mustique Company). There is a landing jetty/dinghy dock here.
Contact [email protected] to book a mooring.

Mooring fees for Mustique are:
Yachts up to 70 feet: 200 EC$ or 75 US$
Yachts 71 to 85 feet: 300 EC$ or 110 US$
These fees are one night only, with two free consecutive nights.
Anchoring may be possible if all the moorings are occupied, but it is prohibited elsewhere on the island.
There is no chandlery and no apparent electrical or mechanical services, however, provisioning is possible.
Sometimes, when celebrities are on the island, freedom of movement is restricted to Britannia Bay. In such cases, it may even be impossible to rent a minimoke or take a taxi.
Last updated: February 2021
Related Businesses
Britannia Bay Moorings

Address: Britannia Bay , Lovell, Mustique, St Vincent & the Grenadines,

12° 52.8' N - 61° 11.5' W

If contacted before arrival, they will be able to help with lines etc. as well as allocating one of... Read More
Courtesy Flag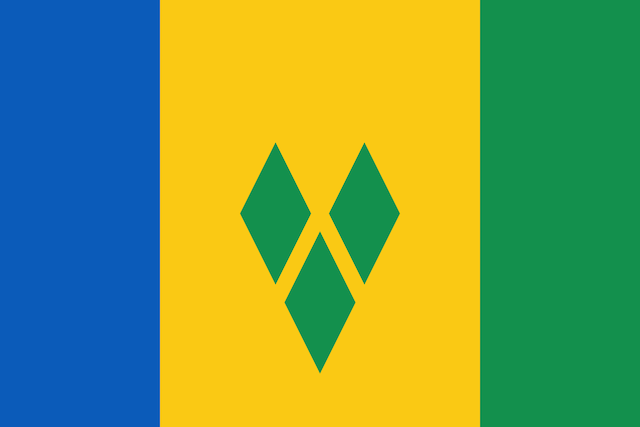 YachtFlags.com offers a discount to Noonsite members.
YachtFlags.com provides high quality courtesy flags that are manufactured in durable Knitted Polyester fabric. Knitted so that the fabric itself does not deteriorate in the constant movement that marine flags are usually exposed to, and polyester so that the flag does not weaken in the strong UV-light usually found in the main sailing areas of the world.
Use the coupon code NOONSITE_5A2B when checking out to get 10% off today.
Buy Now On YachtFlags.com