Previous Page
General Info
Description:
Rodney Bay is situated on the northwest coast of St Lucia and is a popular holiday and yachting center. It is also the home of the ARC Finish Line and always very crowded with yachts in December.
Cruiser Highlights:
Cruising guides, apps and happy-hour chitchat can all be good sources of information for sailors in the Caribbean. Tune into the St. Lucia Cruiser Net at 08:30 on VHF Channel 68, Monday to Saturday.
Entrance Notes or Cautions:
Regular dredging keeps the entrance to the lagoon at a depth of approximately 13 ft (4 m).
Security
Thefts of dinghies and outboards from yachts at anchor continue to be reported here. Be sure to "lift it and lock it, or risk losing it" at all times. Don't leave loose items in a secured dinghy as it's likely they will be stolen. Attempted break-ins are also common.
Basically, if you don't lock it here, it will most probably be stolen.
See Piracy Reports for further details.
Position:
14°04.73′N, 60°57.37'W (marina/harbor entrance)
Clearance
General Clearance:
All yachts must contact the dockmaster on VHF Channel 16 upon approaching the marina at which point a slip will be assigned. There is no docking charge if only coming to clear.
On arrival, the captain must go to the marina building and report to Health/Quarantine on the ground floor, Customs and Immigration upstairs (open 08:00-12:00, 13:00-16:30 every day including Sunday, except Friday when it is open until 18:00).
The crew must not disembark until formalities have been completed. There is no docking charge if only coming to clear.
If a visa-on-arrival is required, then a taxi trip to the Hewanorra International Airport in the south of the island is required. It is 80 kms (50 miles) and at least a 90 minute taxi ride from Rodney Bay Marina (significantly more at peak traffic times).
Arriving with Pets – See StLucia/Pets for the details of the requirements.
Last updated: April 2020
Related Businesses
Customs & Immigration Office – Rodney Bay

Address: Rodney Bay, Saint Lucia,
Docking
Rodney Bay is the yachting center of Saint Lucia. The bay is over a 1.6 kms (one mile) long with a man-made causeway at the northern end that connects Pigeon Island to the mainland.
Anchoring:
Anchoring is possible off Reduit Beach, Gros Islet or Pigeon Point and the Marina is the most convenient port of entry into Saint Lucia. Dinghy and outboard theft is prevalent in these anchorages, so be sure to haul your dinghy and outboard out of the water and lock them to the boat at night.
There is very limited or no anchoring possible in the lagoon.
There is a dinghy pontoon near the town where a helpful local will keep an eye on your dinghy for a few EC. Be sure to tip when you come back to your dinghy.
Moorings:
Within the bay is a large, completely protected inner lagoon, accessed via a narrow channel. This lagoon – known as Rodney Bay Marina – is dredged to 13ft (4 meters) in the main channel and at the main docks, so yachts with a very deep draft should proceed with caution.
Mooring buoys are available in the lagoon next to the marina. A tender service is provided on a request-only basis for owners flying out who need to be transferred to the marina and upon their return. There is no regular tender service; owners should use their dinghies for transfers between their yachts and the marina.
Marinas:
Rodney Bay Marina is an official port of entry and also the ARCs (Atlantic Rally for Cruisers) Caribbean home. It has the island's only boatyard for pleasure craft with haulout facilities for yachts up to 75 tons. The boatyard is part of the same organization as the Marina with a range of workshops and repair services.
The marina is a "five-star" facility. Yachts are encouraged to contact Rodney Bay Marina on VHF prior to entering the channel, to get information on possible obstacles on the approach and to arrange for a slip.
There are six wide floating docks with individual finger slips, two concrete docks which are quite high with a pile approximately four meters from the end of the finger for blow/stern lines and one super yacht dock which is a solid pier with high concrete fingers.
The town is a 20-minute walk from the marina and the beach 15 minutes further on.
Waterside Landings is a mini-marina inside the lagoon with around 15 alongside and stern to berths (slips).
The Landings resort has a private marina and is located close to Pigeon Island. It has 17 slips for rent by hotel guests.
Last updated: April 2020
Related Businesses
IGY Rodney Bay Marina

Address: PO Box 1538, West Indies, Castries, Saint Lucia,

Full facility marina with 253 berths (slips) including approx. 20 super yacht berths, all with water and electricity points. Visit the marina office first... Read More

Marlin Quay Hotel & Villa Resort

Address: Rodney Bay, Saint Lucia,

The Landings St. Lucia

Address: Pigeon Island Causeway, Gros Islet, Rodney Bay, St. Lucia,

Luxury beach and marina front apartments from one to three beds ranging from 1200 to 3500 sq ft. Private marina for owners or guests staying... Read More

Waterside Landing

Address: Gros Inlet, Rodney Bay, Saint Lucia,
Yacht Clubs
Related Businesses
Saint Lucia Yacht Club (SLYC)

Address: P.O.Box 764, W.I, Castries, Saint Lucia,

Situated on Reduit Beach, Rodney Bay. Free snacks on Friday's 5pm-6pm. Great BBQ lunches at weekends.... Read More
Courtesy Flag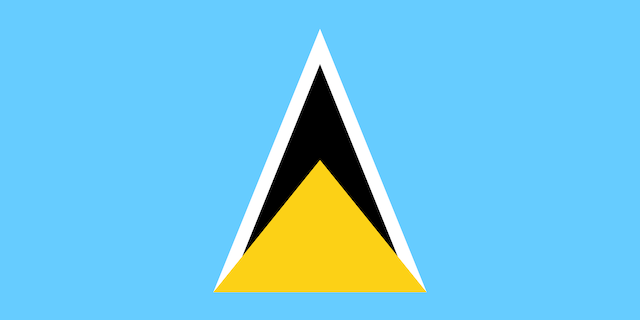 YachtFlags.com offers a discount to Noonsite members.
YachtFlags.com provides high quality courtesy flags that are manufactured in durable Knitted Polyester fabric. Knitted so that the fabric itself does not deteriorate in the constant movement that marine flags are usually exposed to, and polyester so that the flag does not weaken in the strong UV-light usually found in the main sailing areas of the world.
Use the coupon code NOONSITE_5A2B when checking out to get 10% off today.
Buy Now On YachtFlags.com
Places